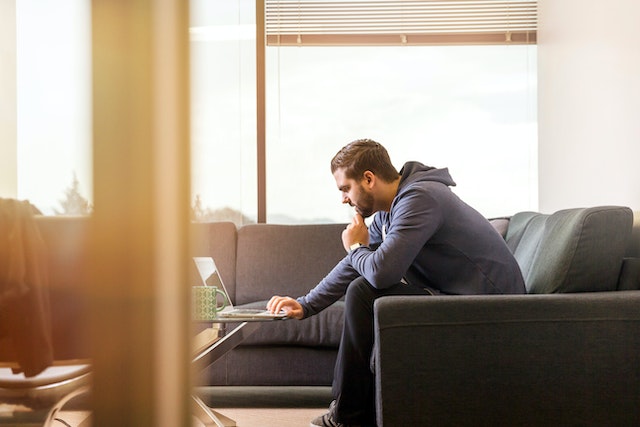 Making the decision to leave home and start a new life as a digital nomad isn't one to take lightly, but it can truly change your life for the better. Digital nomads work remotely from anywhere in the world and are often freelancers who want to travel and see the sights while they make money online. If you're thinking about making the move, or you want to live as a digital nomad but don't know where to start, then this guide is for you – read on to find out how to succeed while travelling as a digital nomad.
Have a Plan
Before you take the leap and book a flight out of your hometown, it's vital that you have a clear plan in place to make the transition into life as a digital nomad as straightforward as possible. From how you'll make money to where you'll be sleeping, having a plan in place before you leave takes a lot of the stress away. Some things to consider planning ahead for include:
What you'll do for work
One of the most important things to think about before you become a digital nomad is what you're going to do for work while you're out on the road. As part of the digital nomad visa application process for most countries, you'll need to prove that you have a regular online income that can support you on your journey.
Where you'll be staying
Depending on your income and what you want to experience while travelling, there's a huge variety in where you can stay. Will you be living in one place for short periods, and therefore choosing from hostels and hotels, or are you planning to stay in one place for weeks or months at a time? If it's the latter, then finding a short-term rental might be the best choice. Most digital nomads report that the best approach to accommodation is mixing traditional and cultural options with modern equivalents, regardless of the length of stay.
How you'll keep in contact with those back home
Although you might be considering becoming a digital nomad to get away from it all, it's likely that you want to keep in touch with those back home after you leave. How are you going to contact them? Before you go, plan how you want to stay in touch, and how often, so that you can communicate this to friends and family beforehand.
Establish Passive Income
When applying for a digital nomad visa, you'll need to prove that you have an established digital income that can support you during your stay in your destination country. However, don't worry if you don't have your own business already, as you can jump into the digital nomad lifestyle by buying an established website on which you can use affiliate links and online advertising to build an income.
Learn to Separate Work and Play
Working as a digital nomad is freeing and exciting, but it's easy to forget to switch off at the end of the working day if you don't have a clear routine for separating work and play. Take some time to unwind and get out into nature while on your travels, to make the most of your new lifestyle as much as possible.
Prioritize Your Safety
In a new country, you won't always have the best understanding of the local area, so it's vital that you prioritize your safety as you explore different places. Always let people know where you're going and communicate with friends and family to tell them how long you plan to stay in each area, as well as when you next plan to call or message. This way, if they haven't heard from you when they expected to, they know to contact local authorities if they're concerned about your wellbeing.
There's a lot to think about before you become a digital nomad, but by following these top tips you can make the transition a little easier. Establish a stable income and prioritize your safety from the offset, and you'll be well on the way to success travelling as a digital nomad.