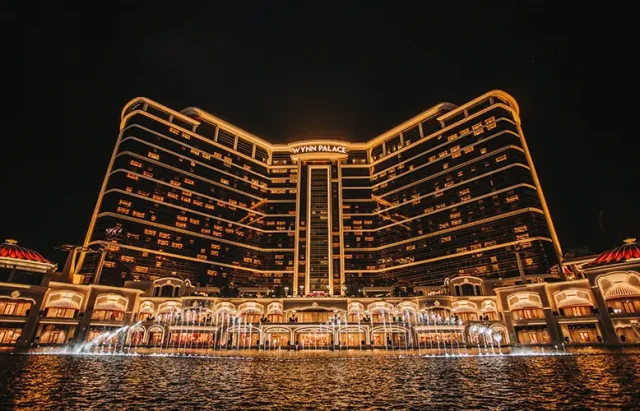 When it comes to touring China, most people immediately think about major cities and historical destinations. There's the Great Wall of China or the Forbidden City. Others might focus on natural wonders like Yellow Mountain or Jiuzhai Valley, while even more will stick to urban centers like Beijing, Shanghai, and Guangzhou.
But there's one secret nestled in the southeast of China in an ancient Delta. Enter the world of Macau, a highly unique district that was only recently ceded to China in 1999. For hundreds of years, Portuguese settlers mingled with local traders and Chinese merchants in this location. But today, it's better known for being the flashiest and most gaming-centric location in Asia.
Let's explore the region of Macau and why it's worth visiting.
It's the World's Real Casino Capital
When it comes to finding the best casino in the world, you're bound to find success in Macau. Though many people think of the US's Las Vegas when they imagine high-end casinos, it's Macau that takes the cake. In fact, it's around seven times the size of Las Vegas, which makes it one of the world's top gambling destinations.
Though many haven't heard of this region, Macau is known in the West as Asia's premier location for world-class casinos. And it's been this way for a while. If you look at the history of gambling in Macau, casino gaming has been the area's primary industry for a long while—which also makes it quite a bit older than Las Vegas's iconic Strip.
It's a Cultural Melting Pot
As we mentioned above, Macau was held under Portuguese control for around four hundred years. Prior to being colonized by Portugal, the Pearl River Delta where Macau was located was home to small settlements. After the Portuguese set up shop in Macau, using it as a trading post, Chinese merchants began to flock to the area. Soon, the Portuguese were officially renting the land from the mainland government.
Though it's now under Chinese control, Macau maintains the cultural imprint of its many settlers. These include influences from Vietnam, mainland China, Portugal, and even Spain. This can be felt in its culinary specialties, cultural events, and even architecture.
It's Home to Stunning Architecture
Speaking of architecture, visitors won't be pressed to find stunning locations worth fawning over. These include historical locations like St. Paul's Cathedral and Na Tcha Temple. However, the Cotai Strip is also home to dozens of jaw-dropping displays. These include the Venetian Macau and Morpheus, a project from Zaha Hadid Architects. The latter is one of the world's largest and most impressive casinos, while the latter is one of the world's first buildings to be upheld by an exoskeleton.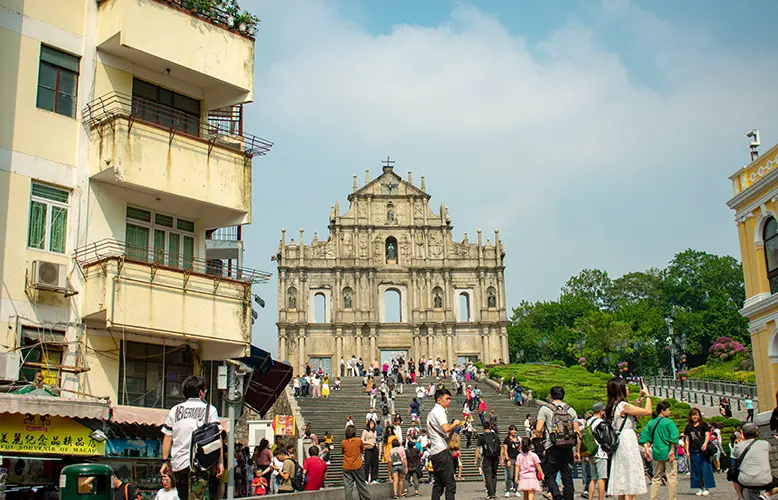 It Offers High-End Luxury
Given Macau's emphasis on casinos and high-end experiences, it should be no surprise that visitors will have dozens of chances to treat themselves. In order to cater to high-stakes players, Macau is home to a stunning 17 Michelin-star dining experiences, 14 stunning spas, and plenty more when it comes to luxury shopping, extravagant hotels, and world-class nightlife venues.
It Balances the Past with the Present
You may have noticed two unique elements as we've counted down some of Macau's top features. First, it's emphasis on flashy casino culture. Second, it has a unique historical and cultural status with plenty of UNESCO locations. When held together, these provide an incredibly balanced and memorable backdrop—which will make your trip worth it.
In other words, Macau doesn't force visitors to choose. They can spend a few hours on a world-class casino floor before heading to a Michelin-star street food stall. Guests can travel through historical ruins before booking a luxury spa experience. This type of combination is what makes Macau more than either an entertainment destination or a cultural getaway, as visitors are treated to both.