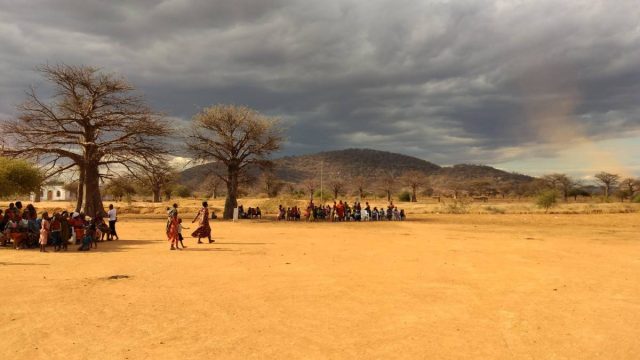 If you're planning on going on a safari to any of the 54 African countries, you'll probably want to go back home with a souvenir that reminds you of your adventures in this beautiful continent.
And of course, it will be fun to see your girlfriend's face turn green with envy as you proudly show them your unique mudcloth throw pillow from Mali or your beautiful hand-woven Maasai shuka from Kenya.
This is why you should buy authentic and unique African mementos. And we have just the perfect list for you of the things that are a must-buy when you travel to Africa.
1. Locally Made Bags
Many African countries make their bags from 100% leather. Others are hand-woven using baobab bark or fibers.
These durable pieces are lightweight and are found at most outdoor markets. You can get any of these bags as a gift for your loved one back at home or use one of them to shop around during your stay in any of the African countries.
2. Local Wood Carvings
If you happen to travel to the East Africa part of the African continent, you'll get various art and craft items. The most popular ones are wooden carvings, which are both beautiful and unique.
Carvings are often made of ebony or soapstone, and they come in various patterns and forms. Some are of the different wild animals found in the continent, while others display the culture and the African people's way of life.
3. African Fabrics
African fabric is absolutely gorgeous.
West Africa is known for its waxed cotton fabrics, and you can also get batik, a hand-painted cloth in the East African region. In Mali, you'll get the chic mudcloth you can use to make modern home accessories such as throw pillows.
Most African fabrics are used to make clothing and are also used as wall hangings and paintings.
You'll get traditional fabrics with beautiful tribal designs and pictures of the countryside and animals. You can get these African fabrics from any open-air markets or souvenir shops.
4. Local Footwear
Get unique flip-flops and sandals made from natural African materials and some unique recycled ones. Some of the materials used to make these sandals include quality leather, cloth, recycled plastic, or even tires.
The local footwear is durable as it's made with the African continent's rough terrain in mind.
5. Maasai Beads
The Maasai beads are made by the Massai people found in Kenya and Tanzania. They come in different colors and are available in different forms. Some of them are used to make:
Bracelets
Chokers
Necklaces
Earrings.
You can wear the smaller bracelets or chokers, but the bigger necklaces can be displayed as wall décor in your home.
To get authentic Maasai beads, buy them from the Maasai people if you happen to visit the Maasai Mara Game reserve in Kenya or the Serengeti National park in Tanzania.
6. Rooibos Tea
This tea is found in the Cederberg region in Western Cape Town, and it's also known as red bush tea.
It has a mild flavor, but its antioxidant properties are what make it popular among tourists. You can get organic and affordable rooibos tea in Cape Town and you can always ask the vendors to give you a pack mixed with some rose petals or vanilla.
In closing, if you want to always remember your good times in Africa you should buy a souvenir. The above items are uniquely African, and you can find them in almost all the African countries you visit. Get one or two and impress your loved ones back at home.