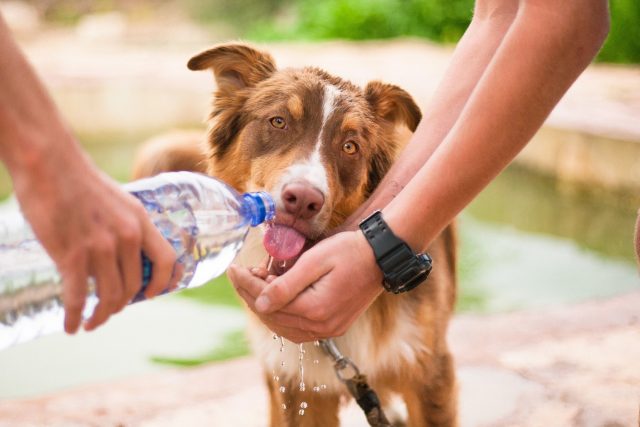 With indisputable evidence for demand of sustainable travel experiences, Kind Traveler, the world's first socially conscious 'Give + Get' hotel booking platform, and Steller, the world's leading storytelling app and community co-founded by Richard Bangs, known as the father of modern adventure travel, join forces to inspire newly launched travel options that inspire travelers to vote with their dollars, benefiting local communities, the environment, and animals. The partnership kicks off just before the season of giving unfolds and shortly after the release of cutting-edge new research studies about consumer desire for sustainable travel.
Compelling recent findings propelling the travel industry to adopt sustainable practices to meet the needs of today's travelers include:
58 percent of Condé Nast Travelerreaders surveyed said they would choose a hotel based on whether the hotel gives back to local people and the planet – 2018 Case for Responsible Travel: Trends & Statistics by the Center for Responsible Travel (CREST)
40 percent of respondents agreed they would pay higher rates to use travel service providers that demonstrate environmental sustainability – Skift's 2018 Experiential Travel Survey
72 percent of all travelers report that it's important that their travel spending help the communities they visit – 2015 Phocuswright for Tourism Cares
While demand for sustainable travel experiences grow, "of those who want to travel sustainably, more than one third (35 percent) found it difficult, and half didn't know how" as quoted by Impact Travel Alliance's 2018 Thought Leadership Study 'Bringing Sustainable Tourism to the Masses.'
As a solution to make sustainable travel choices easy and transparent for everyday travelers, Steller's inventive storytelling app and community of 500,000 members in 189 countries invites travelers to take an educational, insiders' journey into what it looks like to 'Travel Kindly' and give back to destinations and causes when booking hotels on Kind Traveler. A designated collection is featured on Steller's explore page to showcase and highlight Kind Traveler's getaways.
With Kind Traveler's innovative 'Give + Get' hotel booking platform, travelers get exclusive hotel rates and perks from curated hotels when they give a $10 nightly donation to either a local charity that positively impacts the visiting destination, or to a charity of choice. 100 percent of donations go to charity creating a triple win amongst the hotel, traveler, and charity.
For example, when booking The Ranch in Laguna Beach, a National Geographic Unique Lodge of the World, on Kind Traveler, a $10 nightly donation to Ocean Institute will unlock exclusive hotel rates and provide supplies for children's ocean education programs. Through the unique storytelling features on Steller, travelers will witness through photos and videos the type of impact that is possible with a $10 donation along with any short-term volunteer or philanthropic opportunities that may be available.
"The partnership between Steller and Kind Traveler will provide inspiration and an actionable pathway to empower travelers to foster sustainable travel experiences. Through this inspiration, travelers can draw an emotional connection to the act of giving back when they travel, creating a more memorable, meaningful, and values-aligned vacation experience" said Jessica Blotter, Kind Traveler CEO & Co-Founder.
"Kind Traveler represents the future of sustainable, responsible, and conscious tourism and Steller's global community representing 189 countries will serve as an ideal platform to encourage travelers to make travel decisions that serve local communities and the environment" said Richard Bangs, Co-Founder of Steller, also part of the founding executive team of Expedia, an author, filmmaker, and known as the 'father of modern adventure travel.'
The collection of 10 getaways that empower travelers to give back to local communities will feature recently launched hotels, local charities, and destinations to the Kind Traveler platform including:
Belize: Ka'ana Resort, Cayo Animal Welfare Society
Costa Rica: Casa Chameleon Las Catalinas, Alfalit International
Florida Keys: Baker's Cay Resort Key Largo, Curio Collection by Hilton, The Everglades Foundation
Idaho: Hotel Ketchum, Hunger Coalition
Jamaica: Jamaica Inn; Jamaica Inn Foundation
Maldives: Hurawalhi Island Resort, Manta Trust Foundation
Miami: Carillon Miami Wellness Resort, Wellness in the Schools
Orange County: The Ranch in Laguna Beach, Ocean Institute
Sonoma: h2hotel, Russian Riverkeeper
Seattle: Thompson Seattle, Pike's Place Market Foundation
Beyond the collection of 10 Steller stories, new stories will be created weekly to inspire ways to 'travel kindly' on Kind Traveler to feature additional new hotels that have joined the Kind Traveler movement in the last 60 days: Baltimore: Lord Baltimore; Costa Rica: Cala Luna Boutique Hotel & Villas; Italy: Il Borro Relais Chateaux; Los Angeles: The Mayfair Hotel; Maldives: Kudadoo Private Island; Mexico: Chablé Maroma, Chablé Yucatan; San Francisco: Galleria Park Hotel, Virgin Hotels San Francisco; Scottsdale: The Scottsdale Resort at McCormick Ranch; Sonoma: Harmon Guest House, Timber Cove Resort; and Tampa: The Godfrey Hotel & Cabanas.
Visit the Kind Traveler collection on Steller here. Explore all of Kind Traveler's hotels & charities and inspiration to #TravelKindly on KindTraveler.com.