The start of every year prompts reflection on the past and gets us thinking about our aspirations for the future. This often impacts our goals for the coming year, and it's our adventure and travel dreams that offer the most inspiration. Award-winning adventure and small group tour company Exodus Travels is inviting you to have transformative, meaningful, and healing experiences in 2022. Fall back in love with travel by visiting the faraway lands you've long dreamt about, discover the peace and beauty of wide-open, pristine places, expand your mind and your horizons, nurture the familial while discovering the unfamiliar, and master the art of going with the flow. Here are 10 trends and tips that will help every type of traveler find their way in 2022″
1. Breathe And Go with the Flow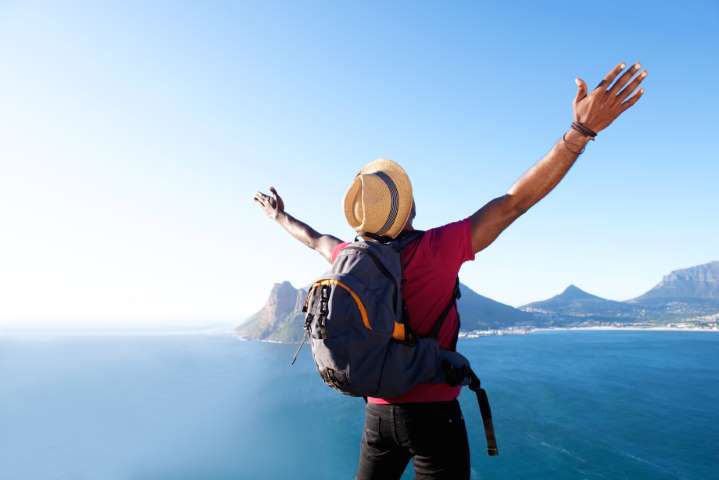 Let's be real—travel isn't as worry free as it once was—nothing in life seems to be— and that makes our adventures even more meaningful and valuable. We're constantly inundated with news, rumors, statistics, last minute changes, and test results. When you travel with Exodus, their book and travel with confidence promise, ensures you'll have the most stress-free and relaxed travel experience possible, meaning you can truly unplug from new (and old) stressors. From the moment you book your trip until you land back at your front door, Exodus is with you to help navigate any bumps in the roads, so you can take a deep breath and let the trip take you where it's meant to.
2. The Citizen Scientist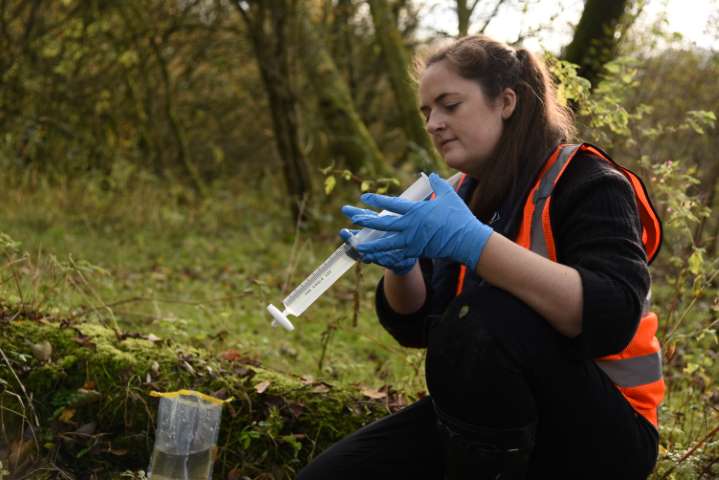 As we live through the effects of climate change and accelerated biodiversity loss, we have realized that our small actions, such as reducing carbon emissions and using more nature-based solutions, can make a big difference. That's why Exodus has committed to further the research and restoration of biodiversity and partnered with NatureMetrics and the IUCN in support of the eBioAtlas. By fall 2022 Exodus plans to allow adventurers on their tours to be able to collect freshwater samples which act as "natures footprint." These will then be sent back to a laboratory where the DNA is sequenced so it can be read and added to a global eBioAtlas database. These results will provide powerful insights about the nature in each place. When together we use the collective strength of communities to collect and analyze data, we can increase our understanding of the world, and continue to develop initiatives that will help preserve the planet.
3. Train Travel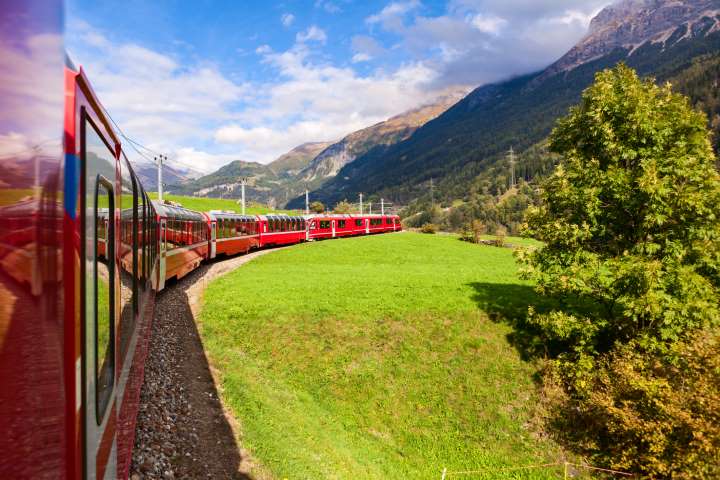 After the past two years, we understand the environmental impact of travel more than ever. As we return to a life full of far-flung adventures, prioritizing initiatives that lower our carbon footprint has become a necessity. In 2022 Exodus is expanding its train travel offering for guided tours. This means that one third of all Exodus Travels Europe adventures can now be booked without any additional flights required from London, which is the ideal gateway to European train travel for North Americans. While North Americans will still need to fly across the Atlantic to embark on their European adventure, the option for train travel will significantly decrease the number of flights they would traditionally need to move around the continent. A train trip not only eases the environmental impact of your travels but allows you to start your vacation even earlier. Scan the hilltop villages of Italy, watch the snow-capped mountains come into view as you approach Mont Blanc, or witness the vast fields of ready-to-bloom tulips in Holland, all from the cozy comfort of a train car.
4. England's Time to Shine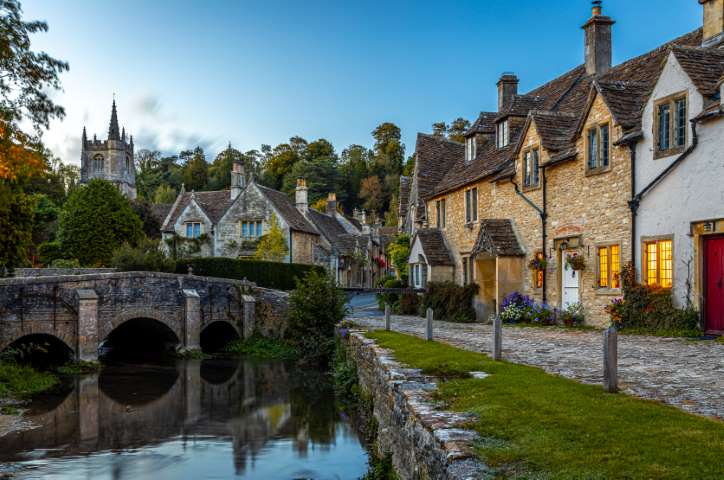 When you think about England there's one thing that immediately comes to mind: Bridgerton! Just kidding, it's obviously Queen Elizabeth. Well, whether it's the second most viewed Netflix series of all time, or the longest reigning monarch in Britain, you'll have lots to celebrate in England in 2022. The second season of Bridgerton will be released this March, and will once again have us dreaming of lakeside picnics in The Cotswolds, and strolls along the rows of historical estates in Oxford and Bath. This year also marks the Platinum Jubilee of Queen Elizabeth II, denoting 70 years since her accession. This February 6th milestone will be celebrated all year, with exhibits and celebrations planned throughout the summer. From romantic countrysides and small towns to queens and castles, 2022 is the time to make your England vacation dreams come true.
5. Lifelong Learner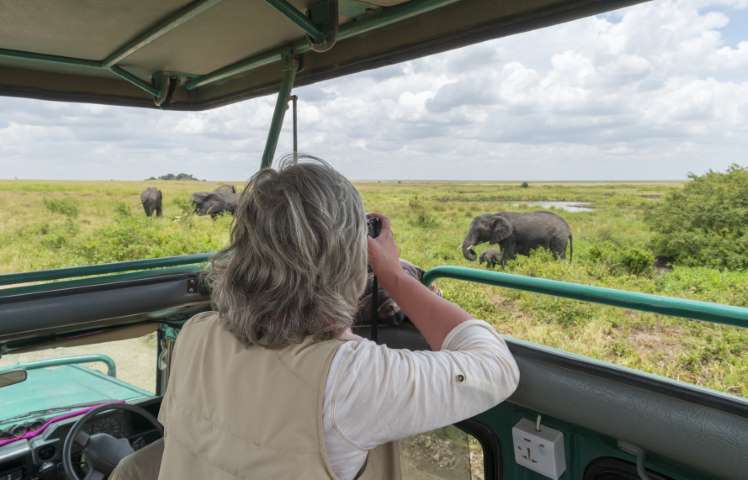 We all know real learning happens outside the classroom (even if sometimes that classroom is your kitchen table). Research suggests, in fact, that traveling is the most effective way to learn about language, history, culture, compassion, and nature. And what makes learning while traveling even better? Traveling with an expert. By experiencing an Exodus Expeditions trip, you will discover some of the world's most compelling destinations, while learning about the beauty, nuance, nature, and history of the planet and its people. Just choose your pro—the list includes globally renowned historians, marine biologists, naturalists, ornithologists, and veteran explorers. See Kenya in a way many others haven't while you're guided by award-winning photographer Paul Goldstein, trek the Annapura foothills with Wanderlust Leader of the Year Valerie Parkinson, or explore the beautiful country of Albania with internationally best-selling author John Geiger.
6. The "It" Animal of the Year – The Tiger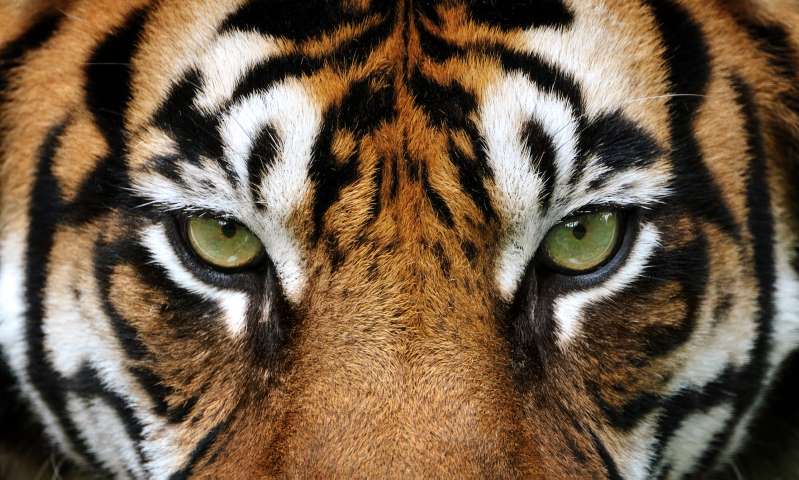 On February 1, 2022, the Year of the Tiger in the Chinese lunar calendar begins. This zodiac sign denotes strength, vitality, and growth—qualities that Exodus hopes to inspire in their travelers and the world in 2022, making the tiger their "it" animal for the coming year. Tigers are seductive, mystical, and desperately endangered. India, home to 70% of the world's tiger population, was heavily affected by the Covid-19 virus, and due to a loss of livelihoods, tiger poaching numbers dramatically increased. When Exodus travelers visit the Pench, Kanha, and Bandhavgarh National Parks in India, the three best locations to spot a Bengal tiger, they can be assured that in partnership with Exodus, they are supporting the strength, vitality, and growth of the tiger population.
7. Trust The Professionals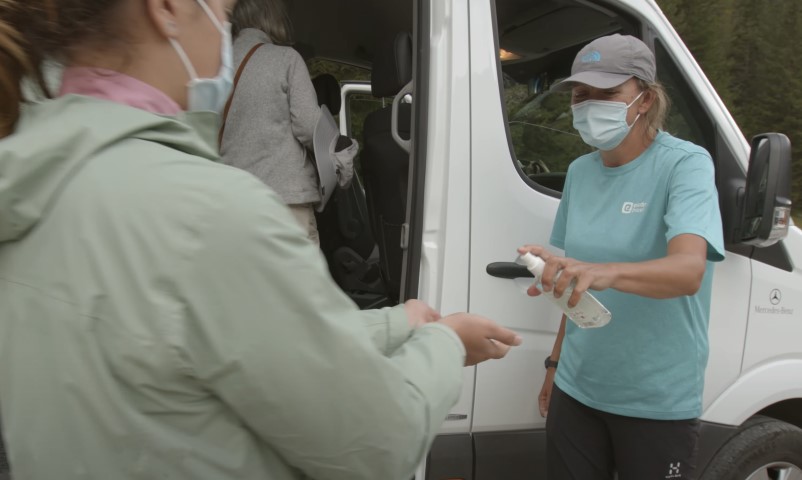 As we both celebrate and navigate the return to travel, working with trusted industry professionals can have a monumental impact on your travel experience now more than ever. Remember to listen to industry professionals; it's their job to have their finger on the pulse of entry requirements, CDC guidance, and health and travel advisories. After almost two years of travel drama and disruptions, travel advisors, tour operators, hotels, and airlines are now seasoned in keeping both travelers and the local communities in the destinations safe. Many hotels and cruise lines now offer onboard PCR and antigen testing, and airlines and tour operators add in time for testing, if need be, offering flexibility unlike ever before. There are stringent health and safety policies in place, and though things change daily, you can lean on trusted travel professionals to help you navigate the constantly shifting landscape—it's their job!
8. Egyptian Revival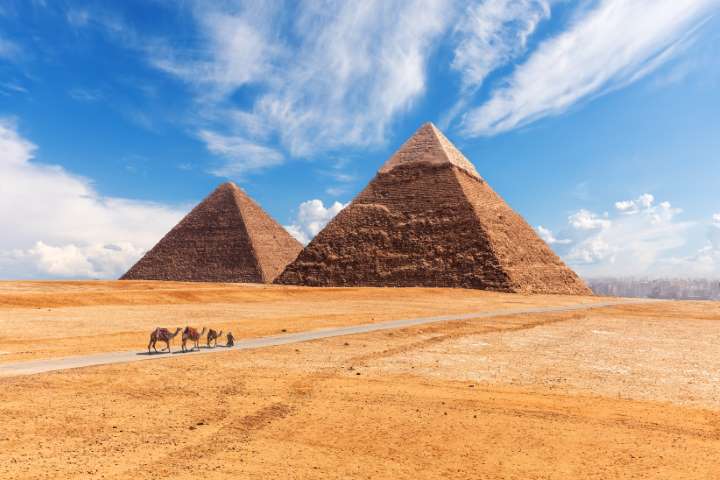 Egypt has attracted tourists for centuries, and the country and its people have been providing take-your-breath-away moments of beauty, and unrivaled hospitality for thousands of years. This year marks the centenary of Howard Carter's discovery of Tutankhamun's tomb, and since then Egypt has built stunning five-star hotels and offered cruises down the Nile. Despite the modern amenities, the magic of Egypt that first attracted Carter in 1922 remains the same today. With the announcement of the opening of the Grand Egyptian Museum in November of 2022, the intersection of Egypt's modern present and mystical past is perfectly represented, making this an ideal time to see the pyramids, the Great Sphinx of Giza, sleep in Nubian accommodations, and feast on home-cooked dishes.
9. Once In a Lifetime Adventures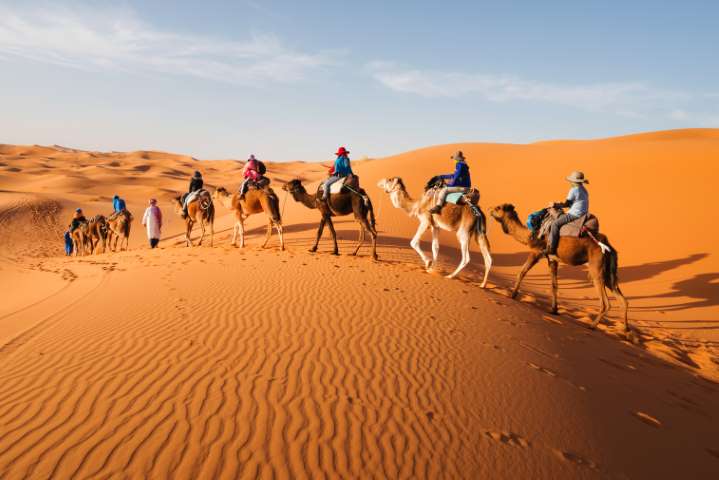 We've waited and waited, for years and, in some cases, decades, to visit the number one destination we've dreamt of since childhood. Some have dreams of safaris in Kenya, witnessing animals they've only ever been able to imagine; others have imagined meandering through a Marrakesh souk so vividly they can smell the perfume and taste the exotic spices; and still others have seen themselves, in their mind's eye, walking Ireland's iconic coast, with its vast and rugged cliff sides. Whatever your dream destination, 2022 is the time to take the trip you've been waiting for. Whether it's a plate of pasta and a glass of wine in the Italian countryside, watching your child light up as they spot a Capuchin monkey in Costa Rica, floating in the Dead Sea after a 15 mile cycle through The Kingdom of Jordan, or standing in Russia's iconic Red Square, 2022 is the year to check your dream vacation off the to-do list.
10. Forget Space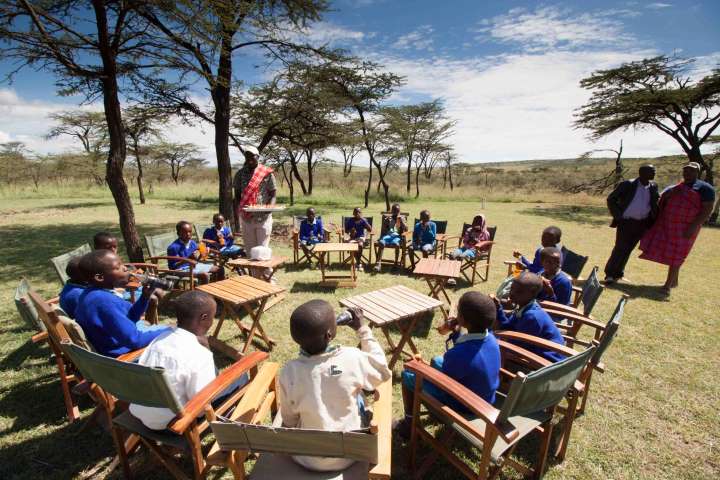 The race to space for billionaire jetsetters flooded our news feeds in 2021, highlighting extreme inequality around the globe. Many can only dream of travel, and never get the opportunity to learn to hike, bike, or enjoy outdoor adventures in their own country. Exodus believes that adventure and discovery should be accessible to all. Since 2017, the Exodus Travels Inspiration Project has provided expert led tours for over 6000 children from across 30 countries to experience the joy of exploration. Many of these kids have not had the opportunity to even visit the cultural heritage sites and natural phenomenon that exist in their own backyards. Exodus is looking forward to bringing back the Inspiration Project in 2022 (once safe), as they feel it's more important than ever to reach for the stars by prioritizing and inspiring our next generation on earth.
There is no doubt 2022 will be an adventure. We'll find peace traveling despite restrictions, last minute changes, and sometimes uncertainty. It's all part of the adventure of navigating our globe together—discovering the unknown, sharing stories, and making new friends and memories. Here's to 2022—to the wanderers, to the curious, to the brave, to being our authentic selves, and to all the incredible travel experiences we shall never again take for granted.