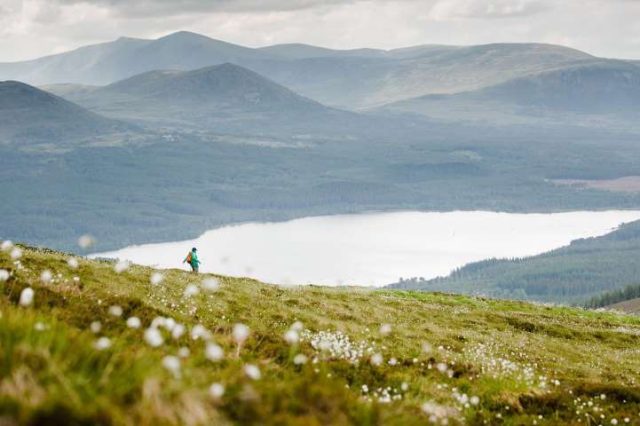 As we fully emerge from the "goblin mode" many of us found ourselves in over the last few years, 2023 gives rise to further optimism and enthusiasm, and Bannikin Travel & Tourism, specialists in responsible and experiential travel, are seeing a number of trends emerging. This includes a renewed push on both sustainable and regenerative travel initiatives, and a shift back from remote escapes to cultural as trends that will shape our travel habits over the next 12 months and beyond.
Serious About Sustainability
It's no surprise that sustainability is high on the list again this year, and travel companies continue to step up to the challenge, investing in ways to protect the planet designed to both sustain and delight us. For their part, Exodus Travels is continuing to set a standard through its Nature Net Positive commitment, having just recently unveiled a new line-up of Citizen Science departures on several its trips. Featuring a variety of destinations worldwide, these trips have been developed in partnership with NatureMetrics and the International Union for Conservation of Nature (IUCN) to support the building of the eBioAtlas. Clients on these special departures will collect freshwater samples from various points throughout their adventures and the data gleaned from it will help support conservation action and inform world biodiversity policy. What's more, each traveler will receive a report back detailing the environmental DNA (or eDNA) that was found in their sample(s).
Similarly, global leader in sustainable travel, Wilderness Scotland has just recently developed and unveiled a new Low Carbon Adventure – Scottish Highlands trip (featured online on its dedicated Low Carbon Travel page) – a unique five-day/four-night adventure that combines a traditional walking trip with low carbon travel, incorporating everything from sustainable culinary experiences to getting down in the dirt as you try your hand at rewilding, wildlife conservation, and more. Traveling by foot, e-bike, train and EV, the itinerary features a stay at a rustic mountain bunkhouse not reachable by any roads and a final night at one of Scotland's most sustainable high-end hotels – the Lovat. The trip offers a glimpse at what the company believes is the future of traveling sustainably.
Leading Argentinian adventure tour operator, Say Hueque, has committed to planting 20,000 native trees by August 2023 as a way of doing its part to combat the climate emergency. "We need to go beyond sustainable, by compensating for our travelers' emissions and then taking bold steps to generate a positive impact," said owner Rafa Mayer. "We believe in the power of regenerative tourism and are doing everything we can to achieve this." And finally, Natural Habitat Adventures has created a line of special departures under the theme 'Climate Change & Our Wild World," which feature experts from the World Wildlife Fund who share details about protecting wildlife, ecosystems, and humanity from the worst effects of climate change. As an added incentive to participate, for all Nat Hab guests who join one of these ground-breaking trips, the company will offset their entire life for one year.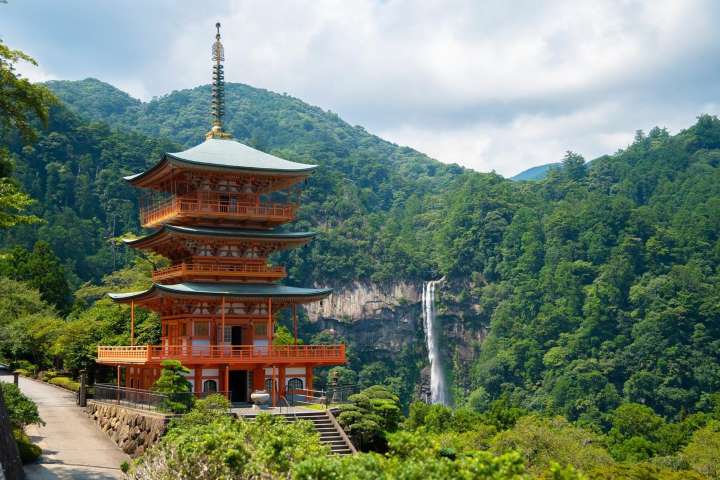 Local Love
Getting up-close with a destination and the people who call it home is high on the list of priorities for travelers in 2023. Kyoto-based tour operator, Oku Japan, is responding to that call with a range of new hyper-local, immersive experiences call "Fureai," a Japanese term that refers to the "formation of emotional connections between people of a different age group and/or profession within the community." A concept that was one of the few positives born out of the difficulties of the last few years, these experiences provide an opportunity for those traveling on one of Oku's self-guided trips to make connections with the people of the local communities via specially curated interactions. The goal? To help spread the benefits of tourism even deeper into the communities while providing guests with unique, in-depth experiences.Wilderness England is also inviting travelers to go a little deeper into the communities they visit, and one way they are doing that is through a fun online craft beer tool that invites visitors to "Find Your Perfect Pint." Working together with craft breweries across England, from Yorkshire to Cornwall, the Wilderness team has indexed the flavor profiles of approximately 100 beers, and counting, across the entire country. Using a few key pieces of information – indicating preferred colour, body, alcohol content, bitterness and hop preferences, sweet or sour, fruity or not, or somewhere in between – this simple tool helps users discover which English craft beer best matches their tastes. It also provides information about the beer, which craft brewery makes it, and in what region in England to find it, inviting guests to take a deeper look at the places they visit.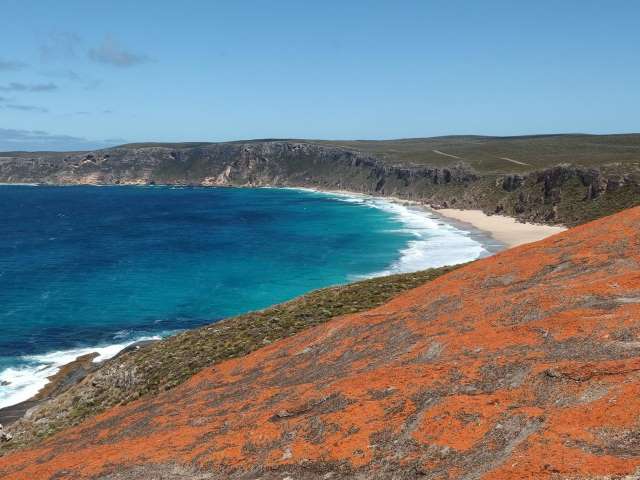 Repair & Replenish at the Destination Level
While the concepts of regenerative development for tourism are still widely misunderstood, there is an emergence from forward-looking destination managers to boldly explore and embrace regenerative principles in destination planning. These destinations are investing in future-fit strategic planning practices that put in motion desired utopian future states, community self-organization, and rethinking of new ways of being and thinking about tourism and the greater context in which it is related. The Willamette Valley Visitors Association and Whidbey and Camano Islands Tourism in the Pacific Northwest have just completed the Transformational Travel Council's Destination Regeneration program, ending with the completion of a 100+ year strategic framework for a regenerative future, while Flinders Island in Australia is working with the Tourism CoLab to co-design the future of tourism with the community using regenerative tourism principles and practices. Sticking with Australia, one place to witness regeneration in real-time is Kangaroo Island. Known for its amazing wildlife and incredible biodiversity, this island is stepping back into the spotlight following the devastating wildfires that destroyed much of it three years ago. A veritable living lab of what happens after a major environmental event and how nature heals itself, it is a raw and rugged place with impeccably clear waters, natural wonders, and abundant wildlife. Natural Habitat Adventures' 12-day Australia South: Tasmania, Kangaroo Island & the Great Ocean Road can take you there.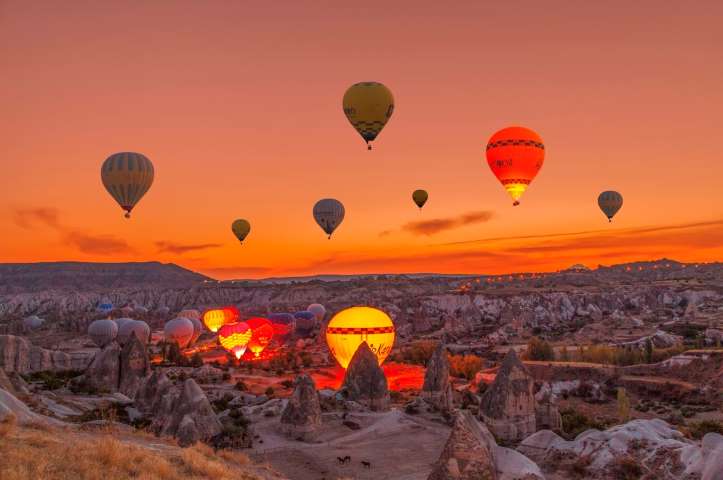 "A Negroni… Sbagliato… with Prosecco in it"
House of Dragon star, Emma D'Arcy, melted the internet when – in her smooth, buttery tones – she revealed her favourite drink, and in doing so, likely kicked off a new cocktail craze for those looking for a classic libation with a bit of added flair. The same can be said for the luxury trend that we see continuing through 2023 – classic trips zhuzhed up to provide elevated experiences and increased comfort. Exodus Travels' Premium Adventures, which the adventure tour operator launched in April 2022, came in response to fierce demand for off-the-beaten path trips with larger-than-life experiences featuring first-rate accommodations. Similarly, Wilderness Scotland, and sister brand Wilderness Ireland, unveiled their own line-up of luxury travel options last fall, and although it involves elements you might expect from a luxury trip in either destination – think castle stays, exclusive access, etc. – these are not your standard luxury tours. Rather, these trips are full of active, experiential themes that offer a more modern take on Scotland and Ireland, inviting travelers to truly get under the skin of each destination.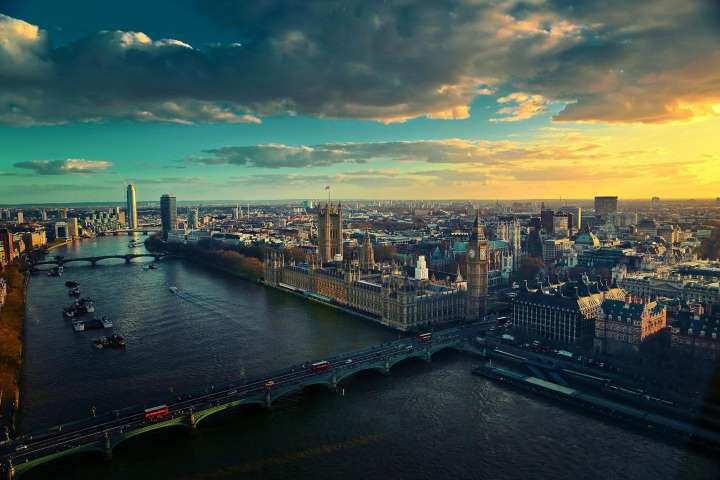 Buzzy Places
There is also a definite shift from the remote, wide-open spaces we've so enjoyed these last few years, back to buzzing cities teeming with arts and culture, fabulous restaurants, new hotels, and more.
With the opening of the highly anticipated Grand Egyptian Museum set for next year, Cairo specifically, and Egypt overall, is well primed to become a top tourist destination for 2023. Since lifting its COVID restrictions last summer, pyramid-hopping and hot air balloon rides over Luxor's ancient sites are back in business with a vengeance.
Since re-opening to tourism in October, Japan has seen a massive spike in bookings, and visitor numbers more than doubling almost immediately. Tokyo itself is only just beginning to gain momentum, with a host of dazzling events and openings slated for 2023. This includes the reopening of teamLab Borderless, the record-breaking immersive art attraction, just in time for cherry blossom season, and the opening of Tokyu Kabukicho Tower – Japan's largest hotel and entertainment complex.
London is also having a moment, what with the upcoming coronation of King Charles III on the horizon and all the fanfare that will come with it. Getting into and out of the city will also become more seamless with the opening of a new transit link on the Underground that will direct connect Heathrow Airport to the central boroughs. And for lovers of all things paleontology and archeology, a cast of a titanosaur, the largest creature to ever walk the planet, will make its European debut at the National History Museum at the end of March.
Colombia's capital city, Bogotá, also known as one of the most cyclable places in South America (thanks to its high altitude, year-round cool temperatures, and massive network of bath paths), just recently launched a new bike share program in five neighbourhoods, including the historic La Candelaria district. The program offers e-bikes and hand bikes too, making exploring this dynamic city on two wheels more inclusive and accessible for people with differing abilities.