Toronto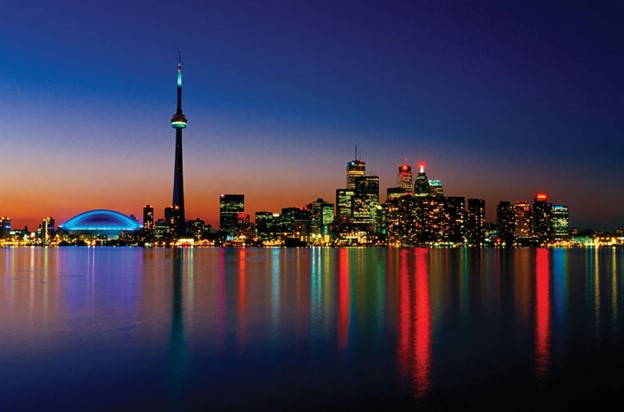 If you're planning a visit to Canada's most populated province of Ontario this year, Toronto should be right at (or at least near) the top of your list.
The Toronto metropolitan area is home to over 6.2 million people, the most populated metro area in Canada. Toronto offers everything: Beautiful nature, entertainment, historic sites, outdoor activities, sporting events, arts, unique foods/dishes and so much more.
Toronto is the place to be for sports fans coming to Canada. It is, after all, the only Canadian city with a Major League Baseball team (the Toronto Blue Jays) and an NBA franchise (the Toronto Raptors). "The Six" is also home to the NHL's Toronto Maple Leafs, CFL's Toronto Argonauts and the Toronto FC club of MLS.
Ontario offers all the social and recreational options you could ask for, from playing at the BetMGM Ontario online casino to watching NHL hockey games at the Maple Leaf's Scotiabank Arena.
There are plenty of sporting events to check out during your visit to Toronto. The Hockey Hall of Fame, CN Tower, Royal Ontario Museum (Canada's biggest museum), Ripley's Aquarium of Canada, the historic Casa Loma mansion, High Park and the Distillery District are among the many popular tourist attractions to see during your visit in Toronto.
Ottawa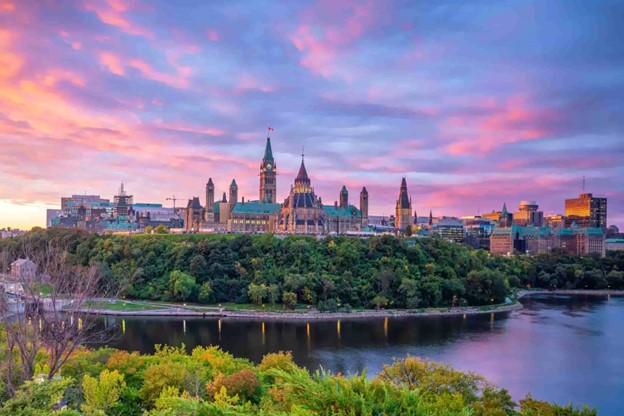 What's a visit to Ontario without visiting the nation's capital?
If you want to learn about Canada's rich and story-filled history, Ottawa is the place to be. This is, after all, where the Parliament of Canada sits. Tourists can visit the building where the Prime Minister, senators and other politicians meet to discuss bills, laws and more.
But that's not all. The city of Ottawa is home to many of Canada's top museums, including the Canadian War Museum, the National Gallery of Canada, the Canadian Museum of Nature as well as the Ottawa Art Gallery.
Niagara Falls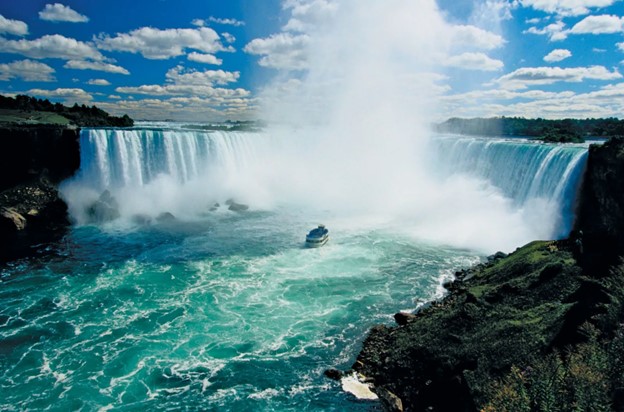 Niagara Falls, one of the world's most beautiful scenic sites, attracts more than 10 million visitors annually.
Niagara Falls stretches from southern Ontario and through western New York (around the Buffalo area). The falls consist of three different waterfalls: the Horseshoe Falls, American Falls and Bridal Veil Falls.
This popular location offers so much more than breathtaking scenery. You can go on a walking tour, boat tour, cruise tour or even a helicopter tour to get the best close-up experience of the beautiful waterfalls.
There are many top-tier hotels around the Niagara Falls area, many of which offer in-person casinos. It's roughly an 80 to 90-minute drive from Toronto to Niagara Falls, so if you're spending time in "The Six", it's very easy to commute to the falls.
Kingston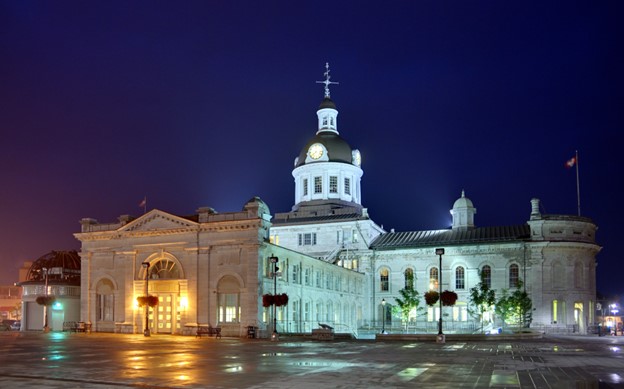 Kingston is one of Canada's oldest and most historic cities. It was established in 1673 and officially incorporated as a city over a century later in 1846.
The city population itself is slightly over 132,000, but Kingston is among the province's most visited cities by tourists each year. The beautiful city sits on Lake Ontario, one of the five "Great Lakes", so there's plenty of nature to admire here for starters.
Queen's University in Kingston is one of the country's colleges. It was established nearly 200 years ago back in 1841 and has an enrollment of over 30,000. You can enjoy a casual walk along the college's giant campus or even come visit for a sporting event.
Kingston is also home to Kingston Penitentiary, which once served as a maximum security prison. The prison housed many of Canada's most notorious criminals, and tours are open to the public.
Speaking of historic sites in Kingston, history lovers may also wish to check out the Fort Henry National Historic Site. This was a significant part in the War of 1812, as it was built to defend a potential attack on Point Frederick.
It's been more than 80 years since the Fort Henry National Historic Site was opened to the public (1938). It is also an official National Historic Site of Canada.