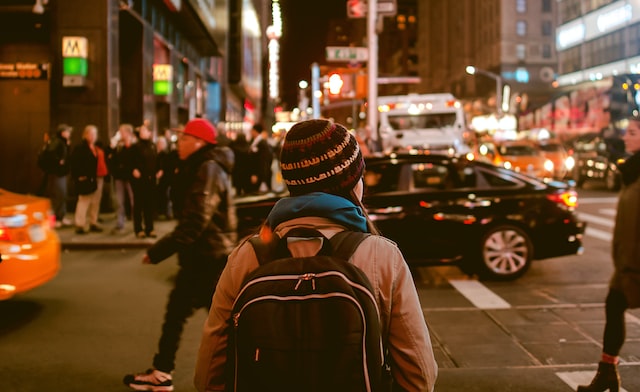 New York City is one of the most sought-after travel destinations in the world with more than 66 million visitors flocking to it every year. While the Big Apple is home to some of the most recognizable tourist attractions in the world including the Statue of Liberty, Central Park, and the Metropolitan Museum of Art, there are also several lesser-known spots scattered around the city that are just waiting to be discovered by adventurous travelers. From touching a piece of the Berlin wall and singing karaoke at an unassuming bar to searching for tiny fairy doors across the city, here are just three of countless hidden gems worth a visit.
Visit the Berlin Wall
It has been just over 33 years since the destruction began on the Berlin Wall on November 9, 1989. After its fall, pieces of the wall were transported to all corners of the globe. NYC secured no fewer than four pieces of the wall with two being displayed in very obvious places such as the United Nations Plaza and the Ripley's Believe it Or Not Museum. Another piece of the wall can be found in Battery Park, and another was restored to its former state and moved to the lobby of the Fifth Avenue office building it stood outside for many years.
Sing Karaoke at an Unassuming Bar
There is no shortage of superb bars in NYC. In fact, the USA is home to eight of the top-ranked bars in the world and NYC boasts six of those. In addition to the superb selection of buzzing bars that thousands of locals and tourists flock to almost daily, there are also several unassuming bars that can be found in some rather obscure places. These gems offer patrons everything from an impressive selection of food and drinks to karaoke machines on which you can belt out your favorite songs and old-school arcade games. Some of the must-visit spots include Little Branch in the West Village, Mezcaleria La Milagrosa in Williamsburg, and Tomi Jazz in Turtle Bay.
Search for Magical Fairy Doors
It is no secret that leprechauns can be found at the end of the rainbow while garden gnomes live in burrows and hollowed-out tree trunks. If you are looking for fairies, however, you will be delighted to hear that they are known to occupy tiny crevices in NYC that are marked with little doors. The dainty entrances are in actual fact art installations by renowned pop artist Cynthia Von Buhler. No two doors are identical and many are adorned with a QR code that, when scanned, reveals the location of the Speakeasy Dollhouse – the venue of many an interactive murder mystery. At present, there are rumored to be more than 150 fairy doors in the city. Not all are the handiwork of Von Buhler, however. It is believed that those that aren't original art pieces were created by fans of Von Buhler's art.
New York City is home to some of the most popular tourist attractions in the world. It also, however, boasts countless more unassuming attractions just waiting to be discovered.