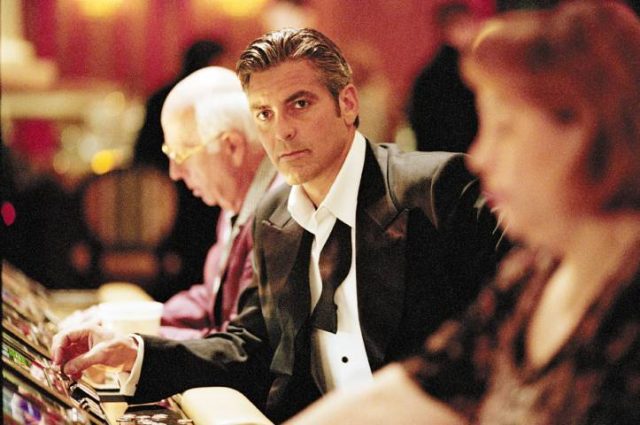 Taking a break from everyday life and enjoying a vacation is something that people look forward to for weeks and even months in advance. It's an opportunity to put work stress aside, the hustle and bustle can wait, and this is your chance to do all those things you'd love to do if you just had the time available. If you've decided that a low-key vacation is ideal then this could be the perfect opportunity to watch some movies. We've got an amazing vacation movie list that you can work your way through and ensure you make the most of your time.
Ocean's 11
Are you the type that loves the action of the casino whether in-person or online? If so, then it wouldn't be surprising if your movie genre of choice is casino-themed films. While there are plenty of fabulous ones to choose from, one that is highly recommended is Ocean's 11. This one manages to combine action with comedy and is a remake of an older movie. It was originally released back in 1960, but it was the 2001 version that captured the audience.
This casino-heist movie is filled with A-list actors such as George Clooney, Matt Damon, Julia Roberts, Brad Pitt, Bernie Mac, Elliott Gould, and Casey Affleck. Since this release, it has become a film series with the follow-ups Ocean's 12 and Ocean's 13. It also sparked a spin-off called Ocean's 8, which billed an all-female lead cast. You could work your way through the entire franchise during your vacation.
Jaws
There is just something about the Jaws movies that scream summer vacation, most likely because the first film takes place at the beach during summer. Jaws was released back in 1975 but has held up incredibly well over the years and can still scare audiences. The movie begins with a shark attack and from there it dissolves into suspense and action as they try to locate and kill the Great White.
The movie went on to spur sequels in the subsequent years, which were Jaws 2, Jaws 3-D, and Jaws: The Revenge. Again, it's another amazing franchise to work your way through while on holiday.
Mamma Mia
Maybe you're looking for something a bit more lighthearted and happy and if that's the case, Mamma Mia is a fabulous movie to watch. This is a musical-comedy-drama movie that takes place in the Greek Isles. It's another top-billed cast that includes the likes of Meryl Streep, Pierce Brosnan, Amanda Seyfried, Colin Firth, Christine Baranski, and Stellan Skarsgård.
If you love the movie then you can watch the sequel, Mamma Mia: Here We Go Again, which was released in 2018, 10 years after the original.
A Few Extras Worth Mentioning
And if you manage to work your way through all of these and still want to watch more movies, other suggestions include:
The Sisterhood of the Traveling Pants
How Stella Got Her Groove Back
Forgetting Sarah Marshall
American Pie
The Talented Mr Ripley
The Star Wars Franchise
E.T.
Dirty Dancing
Grease
Never a Dull Moment
Thanks to these titles, you'll never have a dull moment during your vacation.