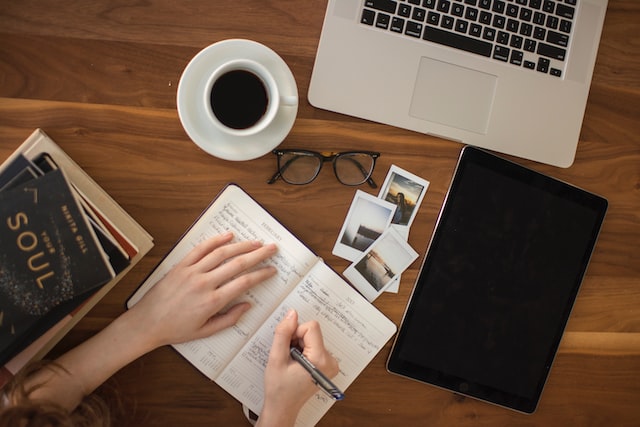 While the most popular travel blogs have amassed huge and dedicated followings, it's important to remember that success for these blogs rarely happens overnight. Oftentimes, it takes months before you can get a substantial number of loyal readers who will regularly browse your blog, share your posts, and leave comments. This is partly because thousands of travel articles are published every day across the web, and all of these vie for attention among the same readers you're hoping to attract.
Given the highly competitive nature of the travel blog industry, you might have a problem resonating with your target audience. You can't expect every blog post you make to become viral, but if you've been sharing your travel experiences for several months now and are still getting only a handful of readers, you may need to reassess your blogging strategy and acknowledge the things you might be doing wrong. Chances are, you may be on the right track, but need a few key improvements.
It can be challenging to think about what your content needs or whether it's time to get help from a professional web design services Philippines provider to redesign your blog. But to get you started on a travel blogging experience that will earn you readers (as well as revenue), here are three reasons that may account for the slow start of your blog—and what you can do to change your situation.
You Have a Poorly Designed Travel Blog
Most well-earning travel blogs can attribute their success to the quality of their content. That being said, website design also plays a huge part. After all, your blog readers will get their first impression of your site from its overall appearance. Within the first few seconds of browsing your blog posts, they can already come away with either a positive or negative opinion of your travel blog. If you don't pay attention to how your blog looks, you'll be lucky to make a good first impression. On the flip side, a beautiful and functional design scheme will likely draw readers in and motivate them to spend more time on your blog.
Choose a Clean Layout
When it comes to your blog's layout, keep it simple, neat, and organized so that you can highlight the most important parts of your site, i.e. your travel photos and travel content. Dedicate the lion's share of your blog's base layout to your posts, but make room for information about yourself such as by placing it on the sidebar. This way, your readers will have easy access to info about you as a travel blogger. You can place a short write-up about yourself on the rightmost quarter of every page, along with recent post titles and category tags for your posts.
Furnish Your Blog with Eye-Catching Graphics
No good travel blog is complete without graphics. After all, readers look for travel blogs that can help them visualize the places they want to travel to. Aside from choosing great photos, take the time to add in visually pleasing elements like headers or banners based on your favorite travel destinations. If you're not confident about your photography, graphic design, or web design skills, consider enlisting the help of a professional.
Make Sure Your Travel Blog is Mobile-Friendly
Lastly, be sure that your blog's clean design and attractive graphics translate as well as they do on a laptop or PC when your site is being viewed on mobile devices. Many of your readers will want to consume your content through their smartphones or tablets. Make sure that they experience the same visual quality and user interface whether they're reading your travel blog from a laptop or desktop computer, or from their mobile screens while they're on the go.
You Don't Write Valuable Content
These days, it isn't enough to publish generic travel blog posts. If you want people to read your blog and engage with you, take a good, hard look at the quality of the content you produce. Ask yourself whether your content provides value to your readers or if they can find the same information elsewhere. The truth is, readers won't waste their time on poor-quality blog posts whether or not it's from a popular niche like travel. That said, be sure to invest enough time and effort in producing high-quality articles of great value.
If you're running out of blog topic ideas, consider those that focus on what travelers want to know. These can be topics like travel tips and tricks, how-tos, and reviews of particular establishments in popular travel destinations. You can also interview industry experts and provide your readers with meaningful insights about the travel industry.
You can also add more personality to your blog and strengthen your individual brand by writing about how you got started as a travel blogger. Was there a particular trip that encouraged you to get into travel blogging? Are you experiencing your travels from a unique perspective, such as that of a working mom, a digital entrepreneur, or a "budget-friendly" traveler? Taking on this kind of approach can highlight your one-of-a-kind travel personality, and it can also help you resonate with your readers' experiences. Try to build a relevant personal brand in your blog posts, and see if this translates to improvements in your comments and subscriptions.
You Aren't Promoting Your Travel Blog
Another possible reason you still aren't getting reads, likes, and comments is that you aren't promoting your travel blog as aggressively as you should. Think about it: how will people know that your travel blog exists if you don't find the time to promote it? When you market your travel blog, you must also ensure that you're doing so where most of your target readers are.
Your choice of platform also matters, as different platforms require different promotional strategies. Instagram, for example, is a highly visual platform where the highest-quality photos get the most likes. If you want to capture the attention of your target readers through Instagram, invest in a camera that allows you to take excellent travel photos. Read about how to pose for your travel photos, as interesting poses may also help make your posts look more appealing. Get your blog post to Instagram users who are looking for content like yours by linking your blog on your Instagram post, then putting relevant hashtags on it.
Facebook is another powerful social media platform that you can use to promote your travel blog. It will help you connect to plenty of readers and the specific audience you want to grow, for example through Facebook ads. You can post short descriptions of your travel blog posts or publish relevant excerpts along with the blog post links. Then, set the target demographics you want to reach and run the ad.
If you feel like no one is reading your blog, don't be afraid to change tack so that you can address your points of improvement. With patience and a renewed focus on what your readers want to read about, you will be able to grow your travel blog's readership and get your travel adventures out there.