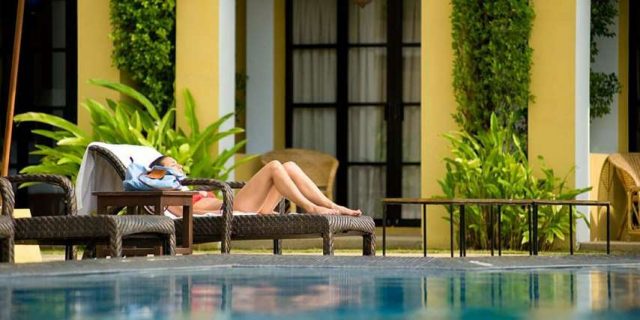 Many people jet off to the nearest spa to relax a little with their friends, partner or even alone. This can be a great way of giving yourself some time to think and possibly even getting some treatments done while you're there.
Here, we are going to discuss some of the reasons why you might want to go on a spa break. Keep reading to find out more.
Relaxation
Many people don't get the chance to relax these days with everything from careers to families getting in the way. OF course, it is really important that you relax as much as you can in order to keep your mental health in check and be able to function normally. For this reason, you might want to think about taking yourself up-state to a spa hotel. Soon, you'll be relaxed, and you won't want to leave.
Beautiful Lakes
One of the best things about spa breaks is that the hotels are often located next to the best scenery. These companies want their clients to have the best possible time and so they ensure that there are lakes, greenery and much more to add to the atmosphere. In Washington, for example, you'll find Soap Lake Hotel that is located next to the Soap Lake healing waters. Choose a hotel like this and you will be captivated by the beauty of the scenery.
Romantic Weekend
Have you always wanted to escape with your partner to somewhere that you can both relax? Many couples find that going on a spa break together can actually aid a relationship and make you both a lot closer. You'll only be spending time with each other and you won't have much else on your mind. If you are looking for the perfect romantic weekend destination, then a spa break might be perfect for you.
Get Some Treatments
The final reason that you might want to go on a spa break soon is that many of the best spas offer treatments that can aid your recovery or leave you feeling refreshed. Many people only see spa breaks as a way of relaxing in a pool or sauna, but have you ever thought about getting a deep massage? If you are struggling from any sort of pain in your neck or back, then you could be left feeling amazing after getting a whole host of treatments. Make sure to consider this and consult a doctor before getting any sort of pain treatment.
Final Verdict
There are so many different reasons why you should visit a spa that we are wondering why you haven't already. Many people who visit these hotels come back feeling great and they can't wait to book their next trip. If you live near a spa or are thinking about visiting one in another state, make sure to do so as soon as possible. You'll love the experience that you have whether you go with someone or alone.