The wellness generation has spoken and not only do they want more meaningful, healthy and well-rounded experiences in their day-to-day life, they are seeking out these qualifiers when it comes to booking travel as well. The Global Wellness Economy report forecasts wellness tourism's annual growth rate from 2020–2025 will rise to 21 percent. Think; cold water plunges in Iceland, forest bathing in Costa Rica, and Astrotourisim in Jordan.
Between all the added time at home, juggling work and social functions virtually, and pandemic parenthood, more wellness-focused travelers are yearning to book trips that enhance their quality of life while making their mental and physical health a priority.
"The stress that comes with work and daily life can take a toll, as well as distract us from what we actually enjoy and find meaningful," says NYC-based psychotherapist, Dr. Kathryn Smerling. "Travel is a great way to break away from normal responsibilities, giving your mind a chance to recharge and reflect on your personal goals and interests."
As wellness travel continues to become one of the year's biggest travel trends, we've rounded up a robust handful of one-of-a kind experiences to abundantly fill your adventure and self-care-loving cup.
Below are 4 Ways to Travel for Wellness:
IMMUNE RESET RETREAT IN BALI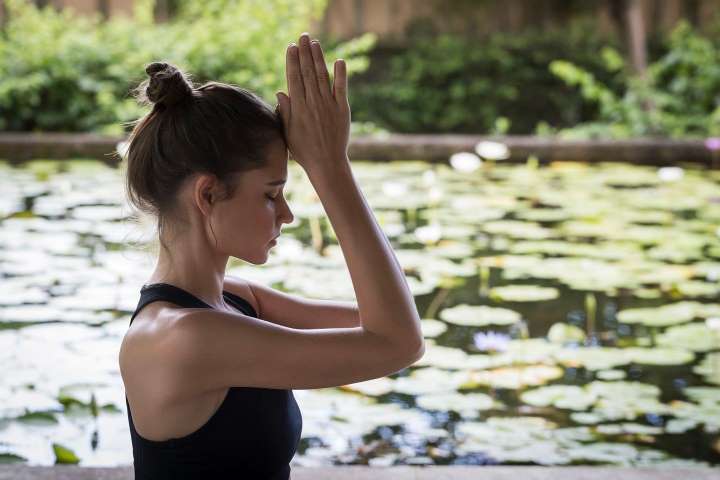 More than ever – especially the last two+ years – people are really focusing on the importance of a strong and healthy immune system. Enter REVĪVŌ Wellness Resort's Immune Reset Retreat which focuses on maintaining eco-diversity and balance within your gut through cleansing techniques, nutritional support, mindfulness practices and breathwork (which have been shown to positively affect the delicate balance of the microbiome).
TRIP HIGHLIGHTS INCLUDE: 3-nights accommodation in Balinese-style garden suite; breakfast, lunch and dinner daily; morning blessings with a local Balinese priest; a daily MOVEŌ movement class (such as Pranayama yoga), daily REMISSIŌ spa treatment (i.e. healing chakra hot stone massage), and a daily NOCTURNŌ ritual (ex: Tibetan singing bowl; head massage).
GREAT FOR: Anyone looking to reset, recharge and realign from the inside-out.
BOOKING DETAILS: For more information or to book directly, visit Vacayou: https://vacayou.com/tours-and-packages/immune-reset-retreat-revivo-bali
COLD WATER THERAPY IN ICELAND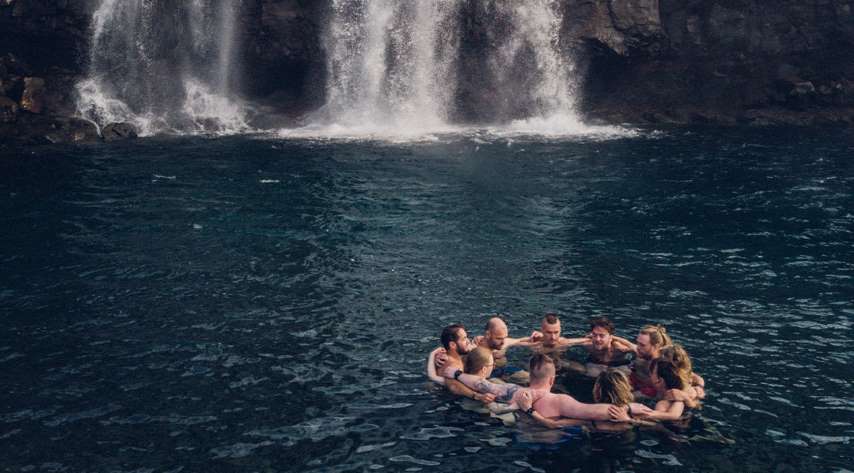 Did you know that cold water plunges can reduce anxiety, stress, and depression, help with aches and pains, increase longevity, energize, and even help you sleep better?
Sign us up! Flash Pack – a leading group adventure travel company known for their once-in-a-lifetime experiences, says its 5-day Iceland Adventure, Unknown Iceland, is among their most popular–offering this meditation-meets-breathing-meets therapeutically COLD revolutionary wellness treatment!
TRIP HIGHLIGHTS: Andri Einarsson, a Level 2 Wim Hof Method certified instructor that's renowned across Iceland – takes travelers through the cold water plunge experience, immersing in freezing Icelandic waters while learning about the many health benefits of the practice. Additional highlights include; a private Jeep expedition across the dramatic Valley of Thor; a remote hike and exclusive Icelandic lunch on a vast, shimmering glacier and, of course, Northern Lights spotting every single night, often from the warmth of a hot tub beneath the stars.
GREAT FOR: Wellness-minded solo travelers in their 30s + 40s
BOOKING DETAILS: For additional details or to book directly, visit Flash Pack: https://www.flashpack.com/adventure-trips/steamy-iceland/
FOREST BATHING IN COSTA RICA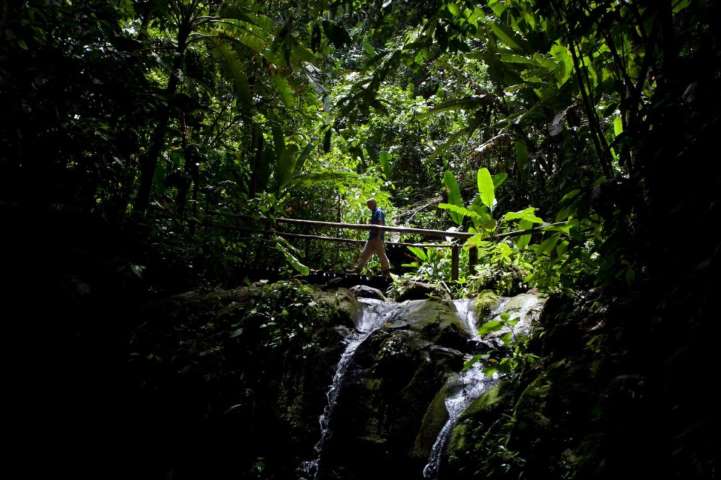 Developed in Japan in the 1980s, Shinrin-yoku is a preventative healthcare and wellness practice that literally means 'Forest bathing'. The science-backed benefits include boosting your immune system, lowering your blood pressure, diminishing your stress levels, and improving your overall mental health. If this sounds like the right trip for you, check out Samasati Yoga & Wellness Retreat's unique forest bathing sanctuary situated among 250 acres of pristine Costa Rican rainforest on the unspoiled Caribbean side of the country.
TRIP HIGHLIGHTS: In addition to guided forest bathing treks, you can expect waterfall hikes, swimming in a natural pools, daily yoga classes, locally sourced gourmet food, and the opportunity to fully unplug, put down your screens and recharge your personal batteries.
GREAT FOR: The traveler looking to reconnect with nature and unwind in the rainforest
BOOKING DETAILS: To review lodging options and additional retreats offered, visit Samasati directly: https://www.samasati.com/the-retreat/
RESTORE NUTRITION IN THE HAMPTONS, NY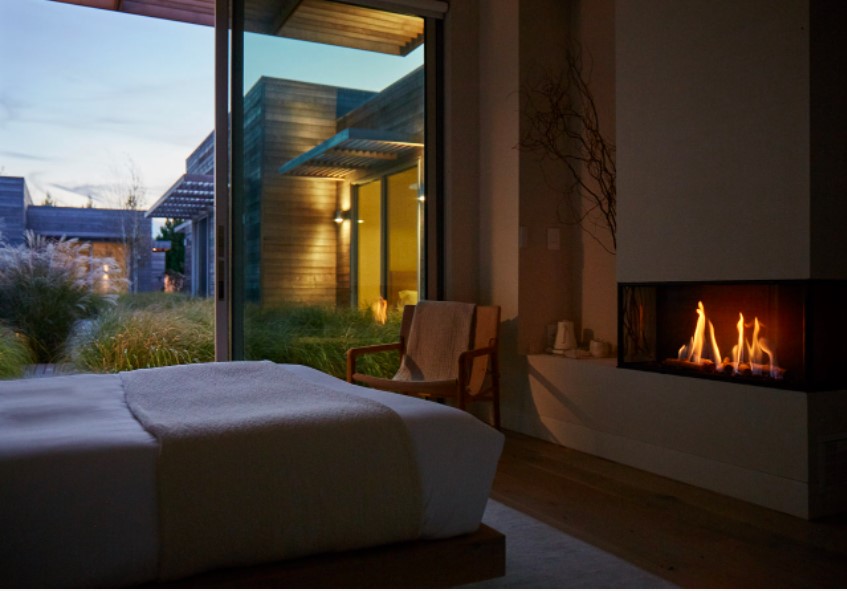 Nourishing the physical body with wholesome foods is the first step in clearing blockages in the energetic body. If you're looking to improve digestion, reduce inflammation, increase vitality, and enhance microbiome health, the luxurious Shou Sugi Ban House offers its Restorative Nutrition Workshop – this tranquil wabi sabi–inspired retreat offer food chef-led education and experiences daily such as learning how to support mental clarity and longevity through food, tea meditations, and hydrotherapy.
TRIP HIGHLIGHTS: Guest studios include a private fireplace, soaking tub and garden patio; organic Japanese in-room amenities and nightly seasonal soak; all-inclusive culinary program, daily morning movement class, and morning nutrition education with the properties head chef.
GREAT FOR: Anyone looking to rebalance and kickstart new nutrition habits