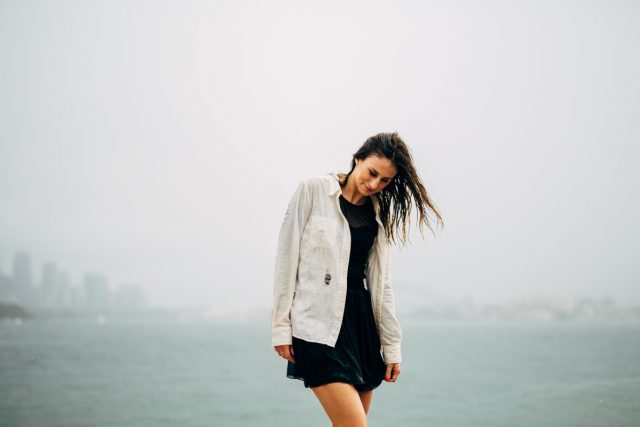 Are you finally cleared for travel? After a year of staying at home, many of us have an opportunity to travel again, so why not make your first post-covid trip memorable by hitting Australia. This country is perfect for all type of travelers, from lazy bodies who love to spend time at the beach to adventurers ready to get their dose of adrenaline. But if you come from a colder part of the world, you might be a bit confused about what to bring to your Aussie vacation. Here's a little guide that will make things easier for you:
Light sweater
A sweater for an Australian vacation? Isn't it always hot and sunny there? Well, Australia does have a tropical climate most of the time, but once the sun sets, temperatures can get a little nippy. A light sweater will come in handy for evening walks or morning shopping sprees. Get something light and airy so you can easily tie it around the waist or over your shoulders if you get too hot.
Jeans
Good old jeans are great for any occasion and any destination. If you're visiting Australia during the colder months, jeans will serve as a perfect bottom half of your outfit. They will keep you warm and flexible, especially if you choose something stretchy. Jeans can go with you on hikes, city explorations and even follow you to a restaurant. Just pair your jeans with a simple T-shirt and runners for a city exploration adventure or throw on a fun shirt and sandals for brunch. Black jeans can also easily be dressed up into a formal outfit if you pair them with a blouse, heels and some bold jewelry.
Light blazer
Australia is a huge business center, so it gets thousands of business travelers a year. If you're one of them, you know you need to have a few formal outfits up your sleeve. Almost any outfit can be elevated with a light blazer. If you choose something light, short yet elegant, you will fit in with every trend in women's workwear in Australia. Pair a pinstripe blazer with a plain tee or a simple blouse and you will be ready for meetings, business lunches and casual evening drinks with colleagues.
Swimming accessories
Since you'll probably be surrounded by stunning coastline, you will need a bathing suit or two, especially if you're planning to have a road trip during your Aussie vacation. Along the coast, you'll come across many amazing beaches, so it would be a shame to miss them. Also, if you have a trip to the Great Barrier Reef on your itinerary, swimming gear will come in very handy. Even if you don't want to take a swim, a bathing suit will be a great base for your beach outfit when it's warm outside. Just throw something light and airy over it and you have an outfit that will take you from the beach straight to a beachside restaurant or bar.
Shades
The Australian sun is relentless, so if you're hitting this beautiful country in the summer, make sure to arm yourself with good sun protection. Sure, you're going to stock up on sunscreen, but what about eye protection? Sunglasses will allow you to enjoy the views without the sun killing your eyeballs, plus, you're going to look chic in every situation, no matter if you're browsing farmer's markets or lounging at the beach. Combine your shades with a wide-brim hat and you'll dazzle everyone you come across.
Australia is warm, but it essentially has all four seasons, so don't pack only shorts and flip flops. This little guide will prepare you for all types of weather and all occasions, so you can enjoy your Australian adventure to the fullest.