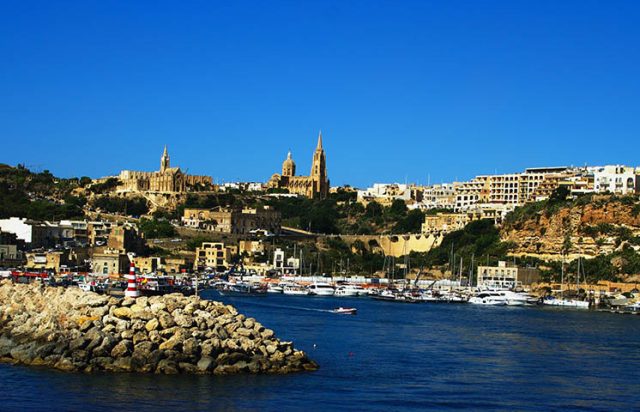 Gozo, the smaller sister island of Malta, is an underrated gem in the Mediterranean Sea. Often overshadowed by its more populous counterpart, Gozo offers a unique blend of natural beauty, historical significance, and local charm. With stunning coastal landscapes, prehistoric sites, and laid-back vibes, a trip to Gozo is like stepping into a fairy tale. Given its compact size, a 5-day itinerary is perfect for immersing yourself in all that Gozo has to offer.
Day 1: Arrival and Getting Settled
Morning
The adventure starts upon landing in Malta. After a quick airport transfer, you'll find yourself on a ferry sailing towards Gozo. The journey itself offers a taste of the azure beauty that awaits.
Where to Stay
When it comes to accommodation, Gozo provides a wide range of options. For an authentic experience, consider staying in a traditional farmhouse. These rustic abodes offer an immersive stay, replete with limestone walls and inner courtyards.
Afternoon
Your first afternoon is reserved for exploring Victoria, Gozo's tiny but vibrant capital. Start with a visit to The Citadel—a fortified city that offers panoramic views of the entire island. Don't miss St. George's Basilica, an architectural marvel that's often called the 'Golden Church' due to its opulent interiors.
Evening
As dusk settles, it's time to sample local cuisine. Restaurants in Victoria serve an array of Maltese dishes, from rabbit stew to pastizzi, which are flaky pastries filled with ricotta or peas.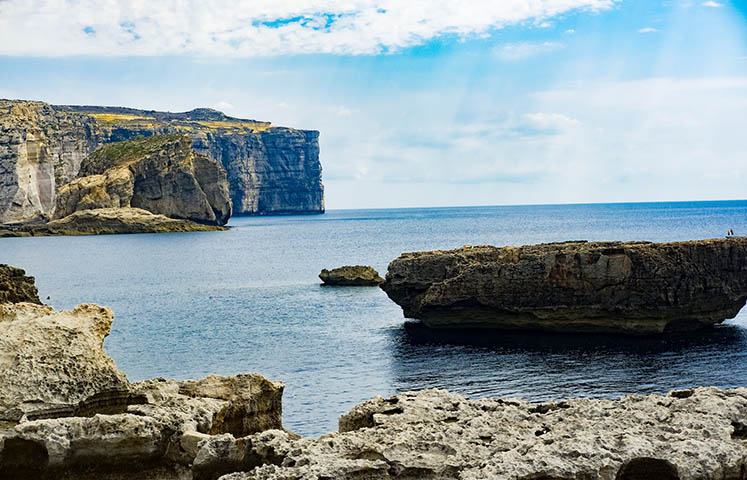 Day 2: Coastal Wonders
Morning
The coastal beauty of Gozo is world-renowned, and your first stop is Dwejra Bay. Although the Azure Window, made famous by shows like "Game of Thrones," has collapsed, its remnants still create a photogenic backdrop. For diving enthusiasts, the Inland Sea offers a mesmerizing subaquatic landscape.
Afternoon
As the sun climbs, head to Ramla Bay—a red sandy beach perfect for swimming and sunbathing. The bay is family-friendly and boasts amenities like umbrellas and eateries.
Evening
Conclude your day with a sunset boat trip. The dying light reflecting off the sea will make you feel like a character in a fantasy game, maybe even World of Warcraft. Yes, the landscapes are that magical!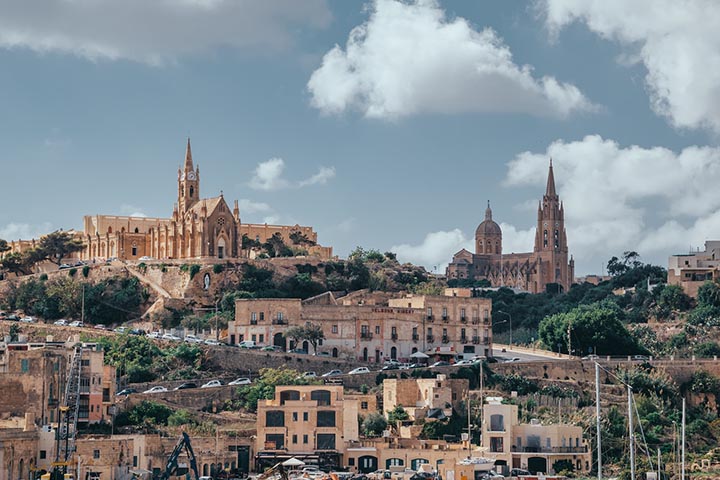 Day 3: History and Culture
Morning
Start your day with a visit to Ggantija Temples. As a UNESCO World Heritage site, these megalithic temples date back to 3600 BC and offer a fascinating glimpse into prehistoric times.
Afternoon
For a shift in time periods, make your way to Ta' Kola Windmill, a charmingly restored 18th-century windmill. Then visit the Folklore Museum, where you'll find an eclectic mix of Gozitan traditions and artifacts—everything from fishing equipment to lace-making tools.
Evening
Your cultural journey wraps up in Xlendi Bay, a picturesque fishing village. Take a cliffside walk for breathtaking views before settling into a seafront restaurant that serves mouth-watering seafood dishes like grilled octopus and fish soup.
Day 4: Nature and Adventure
Morning
Gozo's landscape is a hiker's paradise. Trails meander through terraced fields, olive groves, and along dramatic cliffs. For an invigorating morning, opt for one of the island's scenic hiking routes.
Afternoon
For a splash of adventure, try your hand at kayaking and snorkeling. Popular spots include Mgarr ix-Xini and Wied il-Ghasri, which are renowned for their clear waters and rich marine life.
Evening
If you're fortunate enough to visit when the Gozo Night Market in Victoria is open, you'll be introduced to a unique blend of local craftsmanship and culinary delights. Imagine tasting homemade Gozitan cheese while browsing through handcrafted jewelry—truly an experience for all your senses.
Day 5: Leisure and Departure
Morning
It's your last day, so make it count! You have free time to engage in some last-minute shopping or simply relax. Local markets offer everything from Gozitan lace to artisanal salt, while a quiet café might serve as a sanctuary to pen down thoughts or perhaps, post those enviable photos on social media.
Afternoon
All good things must come to an end, and so it's time to bid Gozo farewell. Head back to the ferry terminal, where a short ride will bring you back to Malta. From there, it's either off to the airport or to your next Mediterranean escapade.
Tips and Tricks for Traveling in Gozo
Public Transport vs. Car Hire: The island's public transport is fairly reliable but renting a car gives you the flexibility to explore hidden gems.
Best Time to Visit: Late spring to early autumn offers the best weather, but off-season trips can be quieter and just as beautiful.
Local Customs and Etiquette: Gozitans are warm and welcoming but remember to respect local customs, especially in religious sites.
Recommended Packing List
Don't forget essentials like swimwear, sunscreen, and hiking boots. A good camera is a must, as Gozo offers endless photo ops that you'll want to treasure forever.