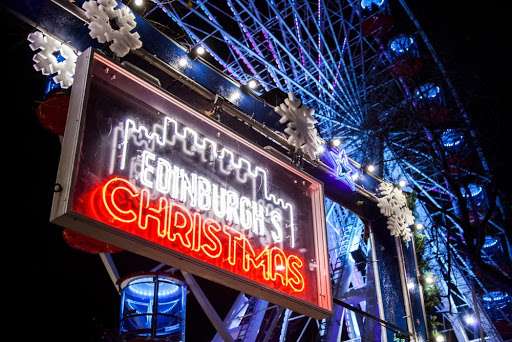 Winter in the UK is usually a time to stay indoors, get warm, and avoid the inclement weather in any way possible. However, if you are planning to travel to the UK during the winter months, then you certainly do not want to waste your holiday days sitting inside your hotel room. You need to have a plan, however, or else you and your family will wander around in the cold getting increasingly frustrated.
Fortunately, there are many great family-friendly activities to do in the UK even during the winter months. The country is one of the best international locations for families throughout the year and winter is no exception. As the top choice destination for Harry Potter fans and the book's associated attractions, for example, you are sure to find something enjoyable to do together with your loved ones, even during winter.
Let's look at five great activities that you can do with the whole family in Britain this winter.
Ice Village In Manchester
Nothing captivates attention like well-crafted artwork, especially if that artwork is carved entirely out of ice. During winter in Manchester, you can find an entire mini-village that is entirely crafted out of ice. Indeed, there are over one hundred ice sculptures in this display, many of which are interactive.
Manchester also boasts excellent ice-skating facilities for you to enjoy after you have finished wandering through the displays.
Christmas Tree Wonderland In Bournemouth
The Tree Wonderland is a fantastic visual and sensory spectacle that is sure to please all ages. With abundant opportunities for snacking and drinking, including hot chocolate for those who are under eighteen, you can enjoy the displays of over one hundred Christmas trees along a scenic trail. Be sure to look out for one of the tallest trees in the area, the sixty-foot Wonderland Tree that is illuminated with tens of thousands of LED lights.
Stockeld Park In North Yorkshire
For those families who love to get active, you must be sure to visit the Stockeld Park in North Yorkshire. Here, you will find many opportunities for winter sports including a Nordic ski trail that is long enough to give you a great mid-holiday workout. Even if you arrive before the snow falls, you can find satisfaction at indoor ski centres in many cities throughout the country.
Edinburgh Christmas In Edinburgh
With rides, concerts, street parties, and more, Edinburgh's Christmas festival is one event that no trip to the UK in winter is complete without. Featuring many family-friendly opportunities for fun and adventure, you must be sure to explore the central Christmas market in East Princes Street Gardens. The many stalls are sure to hold something that will suit every taste and give you plenty of opportunities to pick up some souvenirs.
Legoland Christmas In Windsor
For those families with children who love Lego, be sure to check out Legoland in Windsor at Christmas time. Everywhere you look, you will be able to spot different seasonal pieces that are constructed entirely out of the small bricks, including Christmas trees and more.
Fun For Everyone
While your family is likely full of different personalities and interests, the activities outlined here are sure to be a hit with just about everyone. Make sure to include at least one of these items on your itinerary in order to make the most of your time in the UK. You can be sure that your holiday will be one that your family will not soon forget.