Saba Rock – British Virgin Islands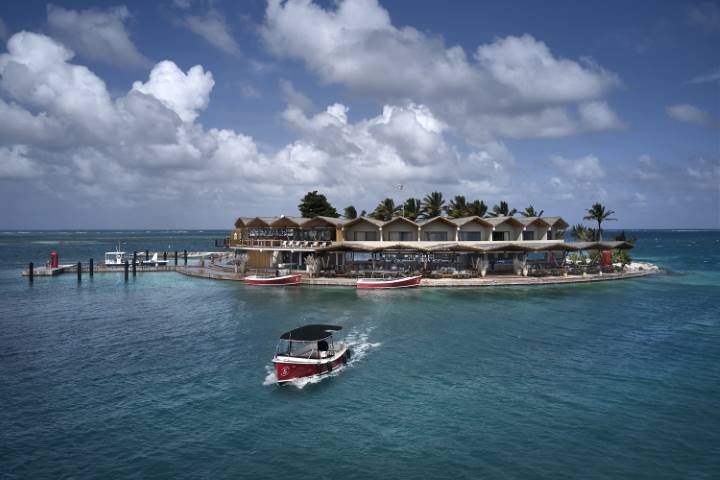 Saba Rock – the fully reconstructed, iconic island-resort in 'the billionaire's playground' of the British Virgin Islands – is just the place to indulge in the luxuries of an intimate, 5-star boutique resort with the perks of expert-led on-site watersport amenities. Adventurers and adrenaline seekers will love kitesurfing, diving, and snorkeling in and around the aquamarine waters of the Caribbean destination; while more laid-back vacationers can enjoy stand-up paddleboarding, kayaking, boating, and inter-island charters, among other activities.
After a long day on the water, guests can unwind at the resort's on-site spa treatment room to relax their muscles and rejuvenate their spirits. Using Image Skincare products, The Spa Room at Saba Rock's popular warm lava shell full body massage is a sure way to leave refreshed and ready for another day of fun on island. Yoga with a certified instructor is also available for one-on-one or group stretch sessions.
Made famous by diving pioneer Herbert "Bert" Kilbride in the 1960s, the 1-acre barefoot casual cay is home to nine rooms and suites, a restaurant, sunset lounge, two bars, a dive and retail shop, full-service spa room, marina, and a helipad for convenient entrance and exit.
Ocean Club Resorts – Turks & Caicos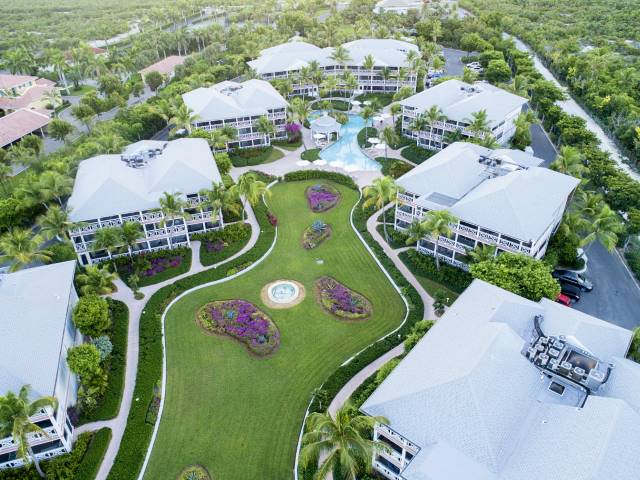 Located directly along the world-renowned Grace Bay Beach and turquoise waters of Providenciales, Turks and Caicos, sits Ocean Club Resorts, two all-suite properties that provide the ideal setting to relax and rejuvenate in natural tropical climate without going over-budget. The spacious accommodations range from studio to three-bedroom with balcony viewpoints of the surrounding sunny landscape.
Included in each stay are plenty of opportunities to explore the natural beauty of the island including onsite complimentary bikes, tennis courts, kayaks, SUP boards, beach/pool loungers, and onsite restaurants with healthy dining options and dishes made with fresh ingredients. Home to the world's third largest coral reef system and crystal-clear waters, guests of the hotel can trade shoveling snow for exploring the vast underwater life. The resorts also provide special package offers to enjoy the nearby Provo Golf course for those looking to get in the swing while on island.
Mount Cinnamon – The island of Grenada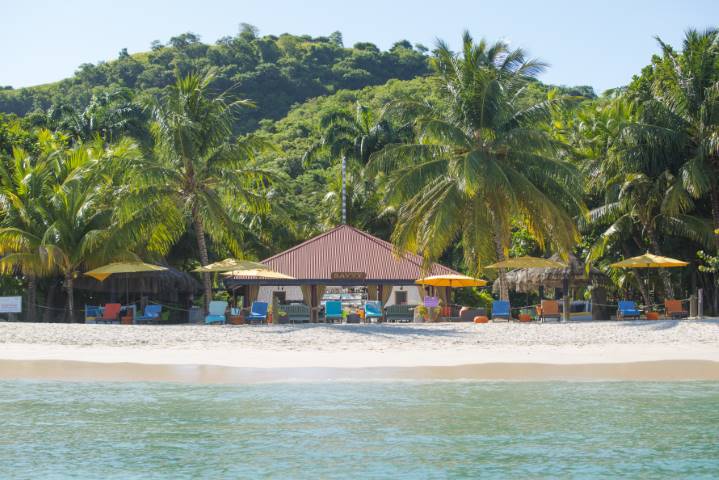 Tucked away on the hillside atop Grand Anse Beach, Mount Cinnamon Resort in Grenada is an eco-luxe hideaway with an enclave of 37 luxury villas and suites, each with their own veranda of sweeping views of natural unspoiled beauty. With one pool, two restaurants and bars and an exclusive Beach Club that offers non-motorized water sports visitor have truly found paradise.
Mount Cinnamon offers a handful of activities for all guests to enjoy. Casual explorers can discover the wonders of Grand Anse Bay on paddle board, kayak, or sailboat. While snorkelers will be amazed at undersea encounters with colorful tropical fish in the turquoise waters just off the beach. Visitors that prefer to have two feet on solid ground can enjoy a lively game of horseshoes, tennis, beach volleyball, croquet, giant chess in the garden and more! For travelers that are more adventurous a hike through the lush rainforest, mountain biking, game fishing, or river tubing satisfies the wanderlust.
Travelers that are looking for a bucket list adventure activity need to look no further than Mount Cinnamon's "Dive in Grenada" scuba diving package. Ranked as one of the top 10 dive locations in the world, the Isle of Spice is the place for diving in the Caribbean. Divers can explore Grenada's pristine marine environment, home to several protected coral reefs, a diverse population of tropical fish and the world's first underwater sculpture park! Mount Cinnamon and Dive Grenada invite guest to explore the colors, corals, wrecks, and sculptures in the most comprehensive of dive locations.
Hawks Cay – The Florida Keys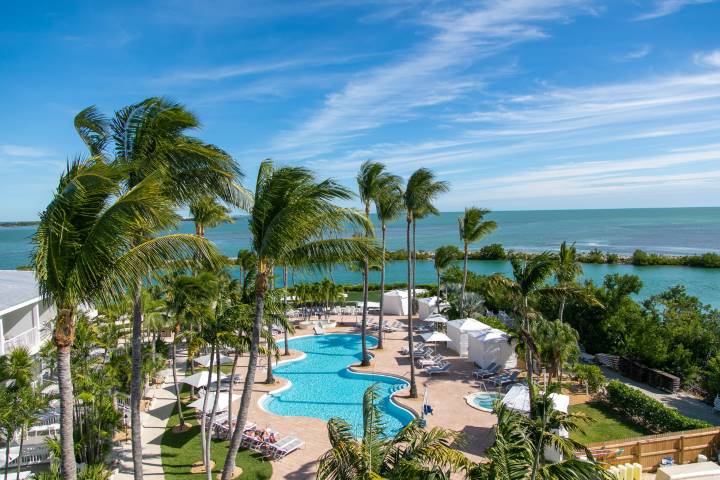 Hawks Cay Resort is a 60-acre true tropical resort-destination situated on the secluded and intimate isle of Duck Key in the Florida Keys. Home to spacious villas and suites; six restaurants; a saltwater lagoon; five swimming pools; on-site water sports; fishing charters; and Dolphin Connection facility, Hawks Cay is the ideal vacation spot for guests seeking the quintessential tropical escape centered on fun in the sun with virtually every water-related activity imaginable.
The resort offers guests access to some of the world's finest snorkeling and best sandbars all from its full-service marina. Guests can enjoy standup paddleboarding, kayaking, snorkel excursions, sunset cruises, island tours, and even private fishing charters to the backcountry or offshore with one of the resort's experienced captains. On land, the resort features eight newly installed pickleball courts, eight lighted tennis courts, a soccer field, basketball courts, putting greens and more.
Whether dreaming of reeling in the catch of a lifetime, swimming alongside dolphins, diving among living coral reefs, or paddling to secluded tropical islands, Hawks Cay is the go-to destination for it all.
Hotel Xcaret Arte – Mexico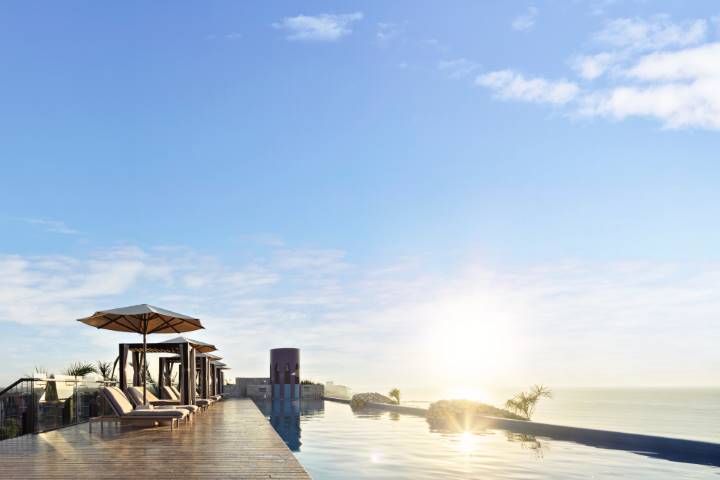 Hotel Xcaret Arte is the second resort property from Grupo Xcaret, Mexico's premier provider of sustainable tourism and recreation experiences. The hotel pays homage to Mexican artists, and it is infused with passion and respect for the surrounding Mayan region. The first of Grupo Xcaret's hotels designed exclusively for adults features 900 suites, seven restaurants, ten bars, a spa, and events and convention facilities. Hotel Xcaret also features the All-Fun Inclusive® concept, offering resort guests unlimited access to seven renowned eco-adventure parks, as well as its Xenotes, Xichén, Tulum, and Cobá tours.
The hotel highlights the most important symbols of the country's culture through the creation of five distinct Casas inspired by Mexican traditions providing guests with the opportunity to explore and engage with the country's heritage and nature. The Casas include Casa del Diseño, a textile workshop, Casa de la Música with dance instruction, Casa de los Artistas will inspire guests to paint, Casa de la Pirámide will explore Mexico's rich and diverse pottery traditions, and Casa de la Paz, with cooking workshops specializing in vegan cuisine. Hotel Xcaret Arte also boasts nine culinary experiences by some of Mexico's most renowned and world-class chefs.
One of the most standout spaces throughout the hotel is the Muluk Spa. Surrounded by lagoons, the spa looks like it's carved into a natural cave with 24 massage rooms. Before a treatment, guests are guided to the Alchemist room with floor-to-ceiling wooden shelving displaying lotions and oils. Spa guests can customize and personalize their service by choosing from massage oils like nourishing avocado oil or tequila-infused massage oil and scented essential oils. Hotel Xcaret Arte is the perfect getaway for foodies, thrill-seekers, spa fanatics, and those who are simply looking for a great resort to unwind and soak up the Mexican Caribbean sun.