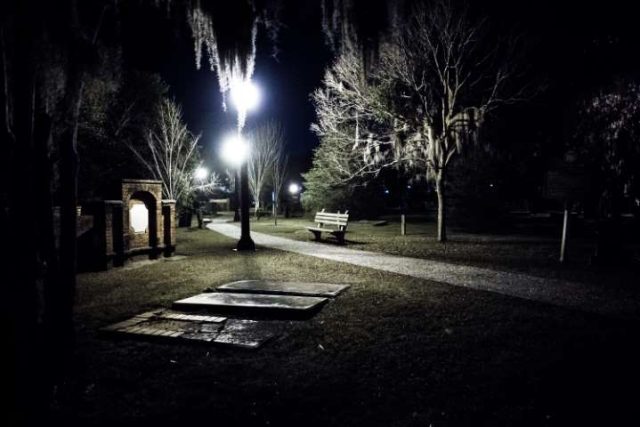 Spanish moss, historic architecture, and oak-lined streets make Savannah, Georgia a truly charming place to visit. Most will certainly explore the historic district or stroll by the iconic fountain at Forsyth Park. But, what about those looking for something more unique to do in Savannah? For an unforgettable stay in the "Hostess City", add these unusual things to do in Savannah to your next trip itinerary.
1. Take a Savannah Ghost Tour
One thing that Savannah has no shortage of is its ghost stories, and many consider this city the most haunted in the United States. (The American Institute of Parapsychology says they get the most reports of ghost experiences from Savannah.)
See for yourself during a spooky evening on a Savannah ghost tour. You'll stop by the Owens-Thomas house, which has an abundance of ghost sightings, from lost souls of slaves to Civil War generals who can't seem to pass over. Also on your tour: the Juliette Gordon Low House: This former residence of the woman who founded the Girl Scouts lingers with paranormal presence, like Mrs. Gordon's deceased husband. Tour Colonial Park Cemetery at night, and you may catch a glimpse of Rene Rondolier's ghost hanging from the 'Hanging Tree'.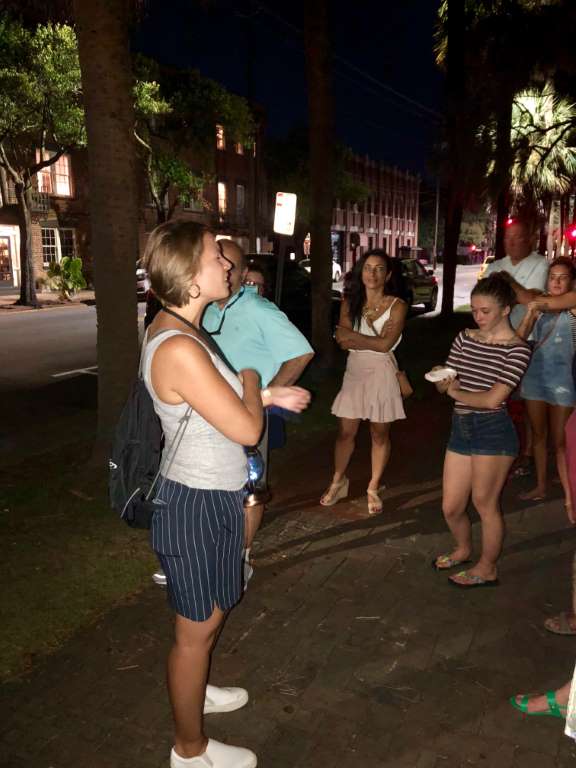 2. Go Alligator Watching on Tybee Island
You might associate gators with the Florida everglades, but Savannah has its fair share of these reptiles too. Head to Tybee Island for a chance to see local wildlife, including alligator ponds, exotic birds, and bottlenose dolphins. You can also take in scenic landmark views of Fort Pulaski, Cockspur Island Lighthouse, and the Tybee Island Lighthouse which overlook the ocean.
3. Tour the Civil War History of Savannah
History buffs can find plenty to see and do while visiting Savannah. It was a key location during the Confederacy and one of the only left standing after General Sherman's famous 'March to the Sea". The Georgia city has an endless number of Civil War-era buildings still preserved today. You can also see history come to life at the Fort Pulaski National Monument, where role-playing historians perform reenactments and artillery demonstrations.
4. Hike at Fort McAllister State Park
For a scenic break away from the bustling city, head south to Fort McAllister State Park. The Civil War fortress overlooks the ebbing tides of the Ogeechee River. During a hike, you'll come across Civil War relics, like cannons and barracks, as well as picturesque views of Spanish moss, giant oak trees, salt marshes, and palms. Spend a day or two camping, fishing, boating, and picnicking.
5. Visit the American Prohibition Museum
The Prohibition era in the United States banned the sale and consumption of alcohol, but as we all know, that only gave rise to underground drinking, bootlegging, and gangsters. Experience the glitz and glamour of the Roaring Twenties at this unique museum dedicated to the American Prohibition. Learn to dance the Charleston, view confiscated items from the mobsters of the twenties, and sip spirits at an authentic 1920s speakeasy served with a side of history.