Camping always takes preparation and planning, but when you add the elements of a beach into the mix, it takes on a whole new level. Beach camping provides a host of new opportunities and activities that can spice up your usual out of city adventure. Hot sand, lapping waves, and full sun exposure can mean an enticing summer vacation- and many more things to consider during the planning stages. In order to make the most of your time beachside, you should make these especially packable items first on your list.
1. Towels
This one seems basic, but it is anything but. Although they have multiple uses, towels have one main and particularly crucial job- drying you off! Though towels can sometimes feel as if they take up too much precious space when organizing your backpack or overnight bag, they're more absorbent and thinner than other alternatives. This means that regardless of how wet you get them, they'll be dry and ready to warm you up after no time. If you're staying and playing by the beach, you must pack ones that fold well and won't stay waterlogged.
2. Sun Protection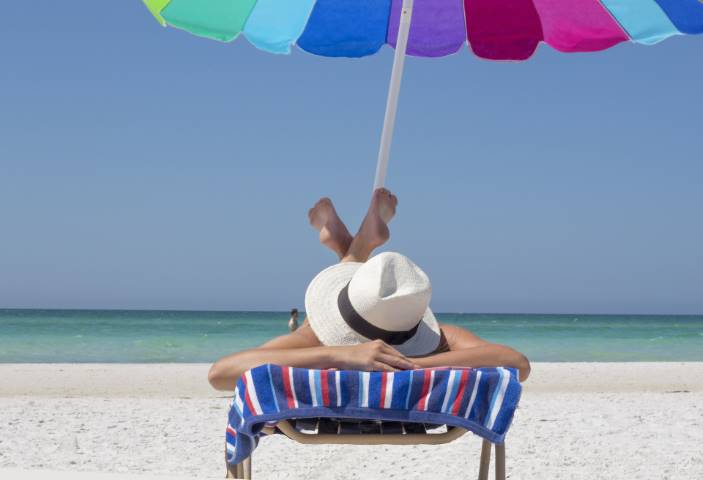 The best thing you can hope for when having a beach day is lots of sunshine. To keep you warm and make swimming all the more appealing, a clear sky and blazing sun is the idyllic forecast for beachgoers. However, the sun's harmful UV rays can make the aftermath of a day outside disastrous. To avoid dangerous burns, heat stroke, and sun poisoning, it's important to protect yourself during peak daylight hours. This means that umbrellas, hats, sunscreen, and sunglasses are all irreplaceable on a packing list.
3. Camping Guides
Gently cresting waves framing a sunset is a truly miraculous sight- if you can find the perfect place to view it. Deciding where to go to get the best camping experience and be fully immersed in natural beauty can be overwhelming. That's why online guides and maps are your best friend. As noted by the folks at smartexploring.com, even the positioning of your tent will make a difference in how your gear fairs in weather and tides. All of these small things impact the ease of your camping experience and how breathtaking your views will be. Being diligent and remembering your print and online guides and resources will save you loads of time during your trip and improve your opportunities for campsite exploration.
4. Bathing Suits
What beach getaway would be complete without a dip in the water? One of the most important things you can possibly pack for camping on the beach is a bathing suit. When picking a bathing suit, you must choose one that you feel comfortable in. Opting for natural fibers and easily foldable styles will typically be your best bet for camping. Usually while on a beach trip you will spend more time in a bathing suit than you will in other clothes. As such, make sure you're reaching for something good quality, breathable, and easy to move in.
5. Dining Equipment
A picnic on the beach sounds like a little slice of heaven, right? When the sand isn't getting in your food! That's why traveling with things like foldable tables and chairs, durable containers, and weather-resistant tablecloths can elevate your camping meals- literally and figuratively. Having special dining equipment can also turn each meal into a more special occasion. Don't forget to bring reusable dishware and cutlery for your picturesque beachside camping feasts. No one likes a litterbug!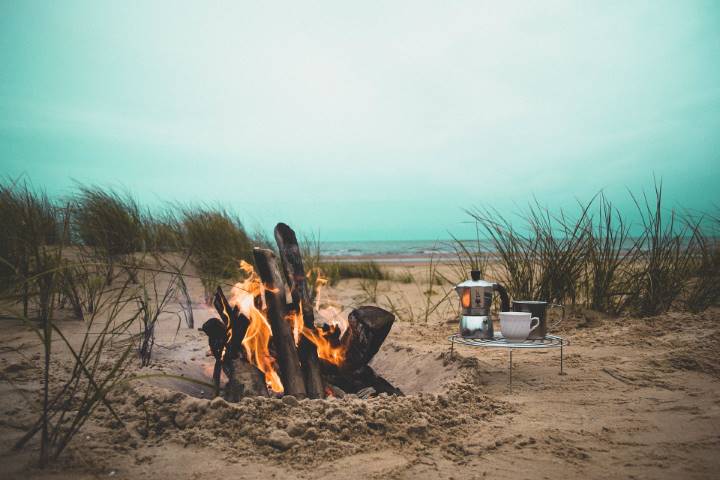 6. Beach Toys
Appealing to the kid inside and actual kids alike, beach toys are great tools to introduce interest and excitement to daily activities. Worth the haul, toys like buckets and shovels for sandcastles, wave boards, goggles, snorkels, and pool noodles can all take the fun up several notches. Make lasting connections with children or be spontaneous with some of your older travel companions-  young or old, toys are for everyone. Don't just look at the view, dive right in! 
From frolicking in waves to getting messy in the sand, a beach camping trip can be well worth the planning. It's hard to improve on sun and surf, but the one thing that will assuredly enhance your relaxation time is having everything you need on hand. Utilizing available resources and taking into account tips from pros will help inform your packing list, stake out your campsite, and make for a positively memorable experience. So what are you waiting for? Get planning! Just make sure you keep everything mentioned above in mind when packing your bags.