Everybody needs a getaway and to connect with mother nature once in a while, especially with our busy lifestyle. Sometimes sitting near the fire, toasting marshmallows, and laughing and singing with your friends or family is the perfect way to forget about your worries and relax.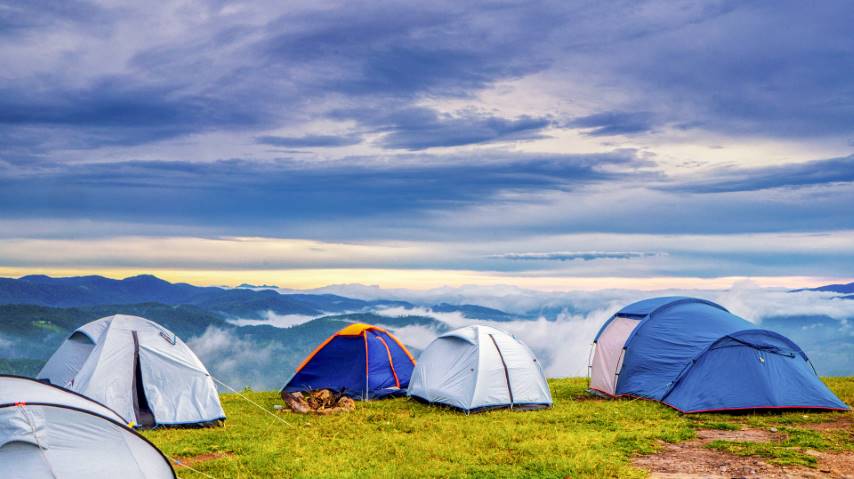 Of course, before you get to the exciting part of your trip you need to get prepared. Imagine being somewhere in nature, far away from civilization, only to realize you forgot to bring an essential item with you! It could really ruin your experience.
If you feel overwhelmed and confused and don't know how to prioritize when buying and packing, don't worry. We got you covered. Read through and check out some must-have items for your next camping trip.
Sleeping Bags
Can you imagine forgetting to pack your sleeping bag for a camping trip? It would be a disaster. A good sleeping bag is an essential part of a trip because it will keep you warm during the night and you can also use it to sleep on top of it during warm nights.
There are a variety of choices on the market when it comes to sleeping bags. Reviews and buying guides at Opt Outdoor recommend investing in quality camping mattresses and peds for more comfort, as well as a nice camping cot. You should also know about basic shapes sleeping bags come in and bring the one that suits your needs. You can try them out in many stores and find out which style feels most comfortable. Is it rectangular, semi-rectangular, or mummy? Maybe you would like a double bag for you and your partner? 
Sleeping bags often have features like:
Sleeping bag shell – It's the outer fabric, made of nylon or polyester, and it has a durable water repellent finish to protect your sleeping bag from dampness.
Zipper features – You can get a bag with more than one zipper to adjust ventilation easily.
Sleeping bag hood – It makes a bag much warmer.
Stash pocket – This is a handy zippered stash spot for things like your watch, money, documents, etc.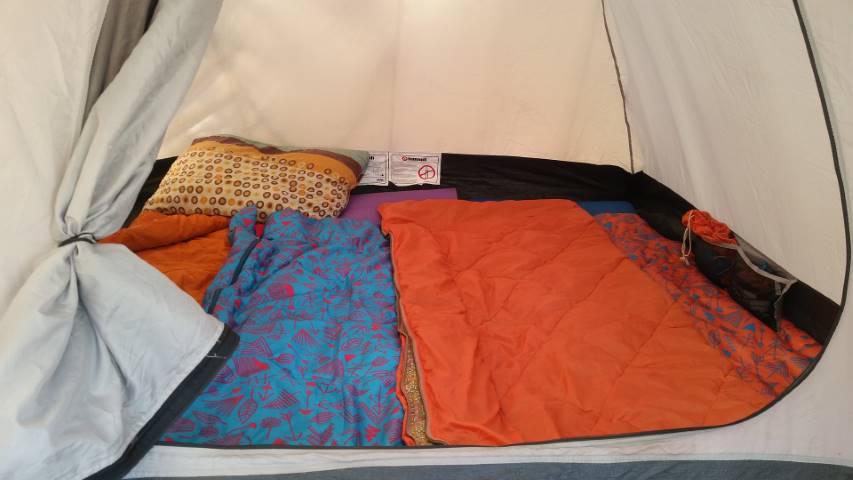 A Comfortable Tent
This one is pretty obvious and we doubt anyone would forget to bring it on a camping trip. Still, there are some things you should keep in mind before buying a tent. Make sure you find one that is compact and lightweight so that you can easily carry it along with all the other things you need. A good tent must be leak-proof, comfortable, and sturdy.
Remember that you will use the same tent on your other trips too, so it may be wise to spend some extra cash to get one that you are truly satisfied with.
First Aid Kit
Of course, you want to go on your trip with a positive attitude, but unexpected situations may surprise you at any time and it's best to be prepared for them. A first aid kit is something that you should have at your disposal any time you travel, especially during a camping trip. You can make it at home or buy it in the store. Either way, make sure it has emergency items like painkillers, bandages, disinfectants, medicines, and gauze. Prevention is always better than cure and if you are well prepared you can really enjoy and relax.
Survival Knife
It's always a good idea to have proper tools for tasks like opening cans, cutting a rope, or cutting fish, meat, and vegetables. Believe it or not, there isn't a better multipurpose tool you can find as a good old survival knife. When you think about the number of things it can be used for, it's only logical to invest in a high-quality knife that can easily do some chopping and slicing. The wilderness can be unpredictable and you never know when you will need it. Tough pocket knives are excellent for everyday jobs, sometimes they can't handle a challenging task. If you want something light and sturdy, a neck knife is a great option.
Flashlight
If you want to be on the safe side make sure you bring your flashlight. You wouldn't believe how useful it is in the evening or in the middle of the night while camping. Pack a high-quality flashlight with a lot of charging capacity. Don't forget to bring a lighter and matches, too.
Appropriate Clothing
If you are looking for an enjoyable camping trip you have to be comfortable and dry. Check the weather forecast and dress according to it. It's best to bring waterproof, but also light and breathable clothing. Layering is the key, and these kinds of clothes can work for most climates. Make sure you pack some extra clothing, too. Choose clothes with extra pockets, zippers, hoodies, etc.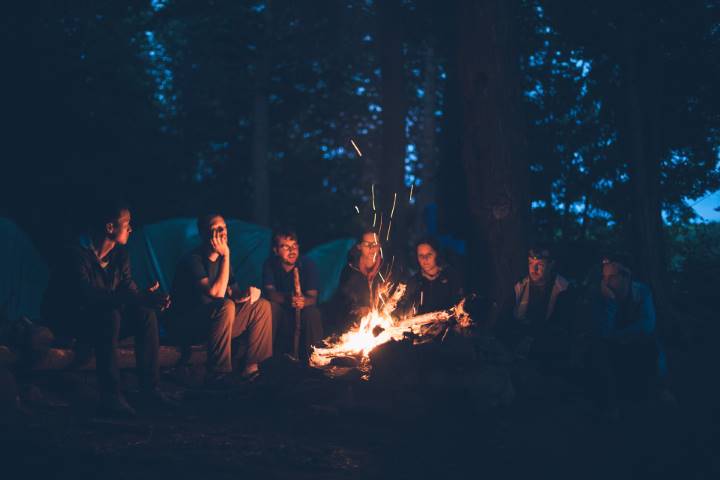 Now that you have your essentials figured out you are ready to enjoy your next camping trip. Remember to stay safe, but also have a lot of fun with your family or friends. Have a great time! Happy camping!