Fishing is one of the most underestimated hobbies out there. Even though it's not physically strenuous, it has many health benefits to offer. Fishing enthusiasts claim that it's just as challenging as any other physical activity because it requires a decent amount of patience and perseverance. If you have never been fishing before, maybe it's time to give it a try and judge for yourself. Continue reading on for 6 reasons why you should take up fishing on your next trip.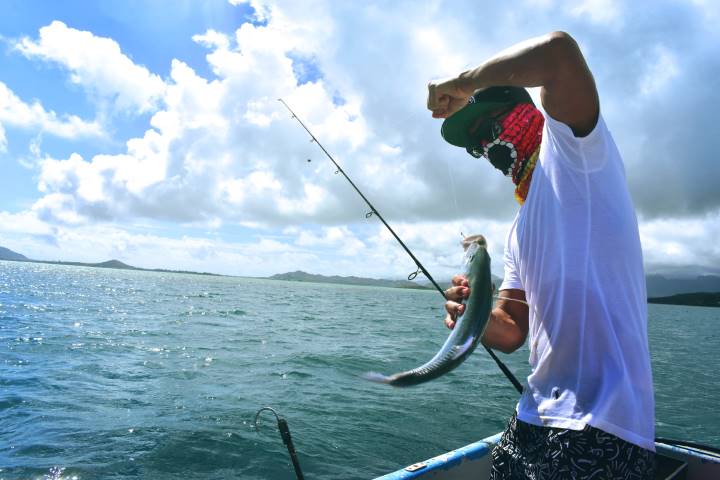 Reconnect With Nature
Few activities can help you reconnect with nature the way fishing does. The stillness and the silence give the perfect opportunity to drink it all in and start appreciating the beauty of Mother Nature without any disturbance or distractions. So, if you are planning an escape from the hustle and bustle of the city and your stressful corporate job, you should consider adding fishing to your next trip's itinerary. Don't let your fear of failure to catch any fish stop you from giving it a shot. Focus on your surroundings (the trees, the water, and the singing birds), and let peace and mindfulness be your main target, and you'll surely have the time of your life.
Get Acquainted With a Whole New World
Getting acquainted with marine life and having the chance to see some of the magnificent creatures that live underwater is one of the biggest perks of fishing. If you are a big foodie, getting to taste different fish than what your local fish market has to offer is also a good reason for you to try your hand at fishing. You can benefit from the professional advice of the fishing masters at fishmasters.com where they mention pretty much every edible fish under the sun and how to catch them and prepare them for a delicious meal. Your friends and family will be impressed with your newfound skill that they may even agree to make fishing a staple in all of your vacations. In addition to satisfying your appetite, if you lead a busy life and barely get the chance to pause and appreciate the simpler things, getting immersed in the world of fishing can be just what the doctor ordered.
Boost Your Mood
Fishing can be a form of meditation if you approach it with that intention in mind. You know how sometimes cruising aimlessly with your car can quiet your mind and help you rearrange your thoughts? Well, fishing can do just that, except that it is actually more effective at relaxing your mind and improving your mood. As you hold your rod and let your mind wander freely while contemplating the scenic views in front of you, you will start to feel all your worries and stress slip away as you become more mindful and present in the current moment.
Teach Your Children About Patience
If you're a parent, then you know that if there's anything your kids need more of, it's definitely patience. Today's generation is so used to getting what they want when they want it. As an adult, you know that this is not how things go in real life. A fishing trip can be the perfect setup for you to teach them about the importance of patience in order to get what they want in life. According to expert behavior therapists, teaching by example yields better results with children, and actually makes the lesson stick, which is why fishing is the perfect activity to show your children that patience eventually pays off.
Meet Like-Minded People
As you grow older, you may have less time and energy to meet new people or make new friends. Since most of your time is split between your work and family, there's barely a chance to go out for the sole purpose of socializing. However, when you take on a new hobby, you're bound to make some new acquaintances who can even turn into close friends with time. When you go on fishing trips, you'll get to meet lots of people from all walks of life. Not only will they teach you about fishing skills and hacks, but they will also enrich your life and make it more interesting. This means that you will no longer have to bribe your kids to go with you on a week-long fishing trip; your new fishing buddies will make for the perfect company.
Get a Sense of Achievement
Learning a new activity is exhilarating, and as your skills start to improve, you will feel that you can do anything you set your mind to. Especially if you've never tried fishing before, being able to catch some fish will make you feel proud and encourage you to go on more adventures and try new things more often. Not only will this keep your life fun and interesting, but it can also help you at work as you'll become more willing to take on risks.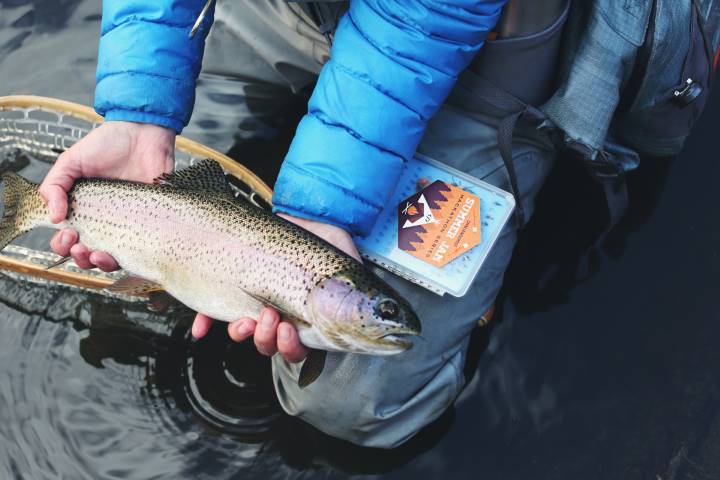 The fact that fishing doesn't require any previous experience or sophisticated equipment makes it the ultimate activity for everyone. The reasons listed above should be enough for you to pick up the phone and start making some arrangements for your next trip. All you need is a simple fishing rod and some bait, and you'll be ready for a new and exciting adventure.