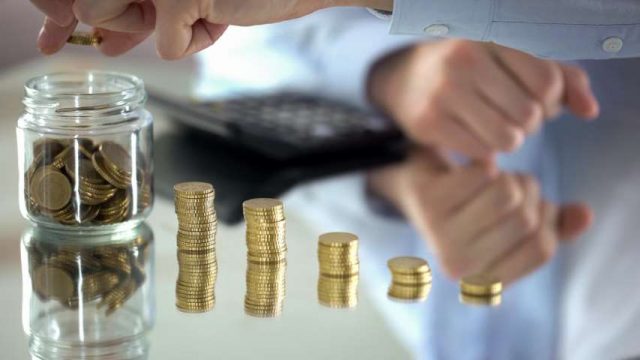 In today's fast-paced and often expensive world, it takes hard work and commitment to take care of your finances as carefully as you take care of your physical health. However, one is just as important as the other, and they are sometimes intertwined. Whether you are looking ahead to retirement, or you are saving for travel, financial stability is the foundation for it all.
Your own financial situation may make it challenging to achieve and hang on to peak financial stability, but here are six tips to help you do so in 2020 and beyond.
1. Create a Household Budget
Budgeting is simple when everyone is on board to create it and carry it out. Without a solid and action-oriented budget, failure is likely. Just like you track your work desk, you must track your household bills and personal spending, as well as plan for emergencies and long-term savings. A budget is a simple tool that helps you consistently and accurately track incoming and outgoing funds. Remember that your budget must also allow for incidental cash expenditures, as well as ongoing monthly bills. 
2. Get a Credit Credit Card for Financial Emergencies
People sometimes get carried away with credit cards, racking up massive debts on non-essential items. Indulging in extravagances that you cannot afford is a recipe for financial disaster. On the other hand, credit cards are perfect for having emergency funds close at hand, and can serve as a temporary-but-essential financial resource you can quickly pay off.
Look for key benefits of credit cards that include:
Earn cash back on purchases
No category restrictions or limits on the amount possible to earn for spending reimbursements
Simple ways to redeem cash rewards
3. Make Concrete Plans and SMART Goals
Everyone has made resolutions, and they often end up in some degree of failure. It is much better to resolve to make real and positive financial changes using SMART (Specific, Measurable, Attainable, Realistic and Time-bound) goals. Such focus can help you stay on track and achieve success to achieve goals like saving for a long-awaited vacation, new car or home, or retirement. 
4. Create Milestones Throughout the Year to Remind You That You Are on Track
You don't want to create a budget then wait until the end of the year to note and celebrate how well you are doing. Give yourself points for goals you've reached throughout the year in order to keep you motivated.
5. Refinance Your Mortgage
Always stay on the lookout for ways to refinance your mortgage. Options abound to create savings, such as by choosing lenders that offer debt consolidation loans to pay for student loans, outstanding credit card debt and car payments. By combining these debts with your outstanding mortgage, it makes life easier and leaves less room for mistakenly missing payment dates.
6. Review Your Medications
If you take medications, consider participating in a prescription savings service that offers you savings at the pharmacy checkout. Such a service helps you easily find cheaper options in generic options versus name brands and is often better than a co-pay.
Achieving and Maintaining Peak Financial Stability in 2020
Creating a healthy financial environment is the first step to achieving and maintaining peak financial stability. By creating a budget and performing steps like refinancing your mortgage and securing a credit card for emergency funds, it much easier to feel more financially secure going forward.