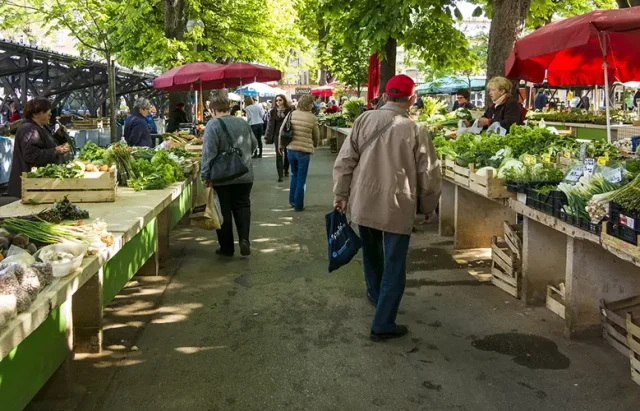 As the summer holiday season is in full swing, you may want to use your upcoming getaway as a chance to naturally pick up the language you are currently learning or intend to learn.
With this in mind, the language experts at Preply have revealed seven fun and creative ways in which travelers can pick up another language while on their explorations. 
Take part in icebreaker games with locals
Once you've arrived at your destination, the next step is to pluck up the courage and strike conversations with locals.
To make getting to know each other less of a task, why not suggest engaging in some icebreaker activities? If you're sharing a room with others in a hostel, this would be ideal.
There are plenty of language learning games and activities out there that can help you pick up another language, and also make friends at the same time. For example, games such as charades and bingo require players to answer in the language they are learning, and this will enable them to build their vocabulary.
Go on an outdoor adventure
The problem with tourist hotspots is that you are bound to run into people who speak your mother tongue, and this can hinder your language-learning experience.
On the other hand, exploring the outskirts of a city and going on more of an outdoor adventure will give you a chance to integrate with locals and learn from them.
When it comes to exploring an area as well, don't be afraid to get lost, as this will give you a chance to practice asking for directions in the language you're learning. 
Learn the local songs
If your city has a thriving nightlife, then get those dancing shoes on and shake those hips to the music played in bars and clubs.
When coming across a song that you like, it might be a good idea to Shazam the track and get to know the lyrics to enable you to pick up some more words.
Eat the local delicacies
Who knew you could also use your love for food to aid your language development?
Exploring local cuisine is a vital part of immersing yourself in the culture your country has to offer. Trying native dishes not only allows you to enjoy new delicacies, but also offers you a chance to practice your language skills with restaurant staff and vendors.
Join clubs and classes
Similarly, if you have various day-to-day hobbies, use these as opportunities to develop your language skills by joining available classes.
From cooking to dance, being part of such classes will allow you to become more disciplined to the language you're learning as you'll be following directions.
Watch, read and listen in another language
Checking if your favorite TV series or podcast is available in the language you're learning, or if your beloved books have been translated into it, would be another effective way of picking up a language. 
Doing this makes the whole learning process seem less of a chore, as you are still educating yourself while keeping up with the Kardashians.
Journal!
To stay motivated on your language-learning journey, take the time to reflect on your progress and the interactions you've engaged in by keeping a journal.
Keeping a journal will also allow you to reflect on the progress you've made and enable you to celebrate your individual successes.