Booking.com encourages foodies to indulge their love of amazing flavors and set off on a culinary adventure full of global delights and expertise by immersing yourself in local tastes in the best possible way: food halls. Offering a variety of styles from local favorites to international cuisine, try it all in a relaxed setting with fellow travellers and locals alike. With everything you need under one roof, there's something for everyone, from vegans to meat eaters and everyone in between. Food halls can cater to all palettes.
Booking.com has shared seven must-visit food halls around the world to provide some delicious vacation inspiration.
London, United Kingdom
London is a global hub of culture, architecture, fashion, music and cuisine, and is embracing the food hall movement. Located in the Victoria neighborhood of central London, Market Hall Victoria offers diners nine kitchens, two bars and a roof terrace. From spicy Mexican tacos to juicy kebabs, British burgers and Dim Sum, foodies can enjoy a wide range of affordable dishes. When you've sampled all those delights, hop on the London Underground and move onto the renowned Borough Market or join a Brick Lane Private Food Tour where your tastebuds can appreciate everything from curry to cake.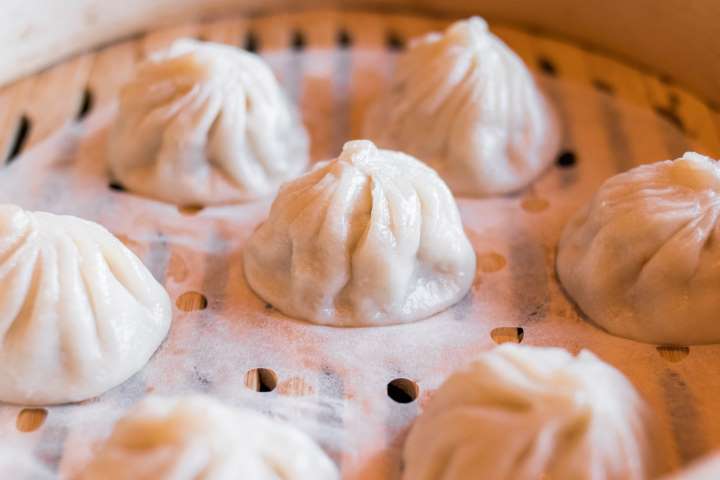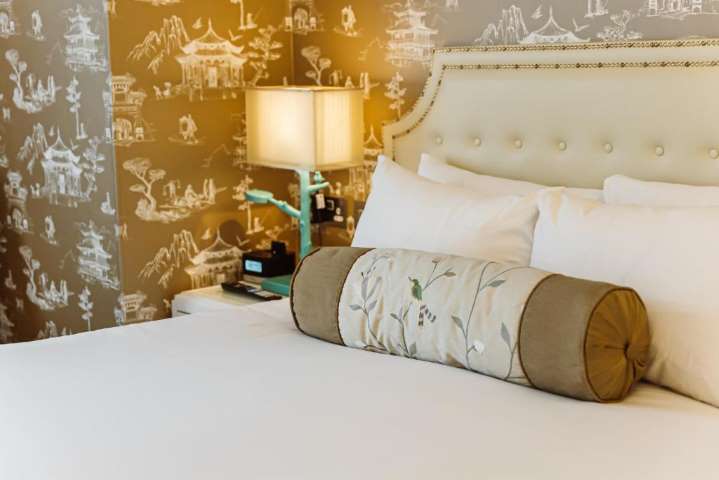 Where to stay: Located adjacent to Buckingham Palace Garden and overlooking Shepherds Bush Green, Dorsett Shepherds Bush London is an excellent base from which to explore London's cultural attractions and food halls. This stylish hotel is a Travel Sustainable property on Booking.com, making this the perfect choice for the 81%* of global travellers who reported in a recent Booking.com study that sustainable travel is important to them. 50% said that recent news about climate change has influenced them to make more sustainable travel choices. Booking.com's Travel Sustainable properties search filter helps easily find sustainable properties anywhere you want to go.
Decor at Dorsett Shepherds Bush London is elegant with an Asian influence, and rooms have a welcoming and stylish escape from the usual fare. The contemporary hotel has a speciality Chinese restaurant and a relaxing, luxurious bar that's perfect for breakfast, or meeting for business or with friends over a tipple.
Birmingham, Alabama, U.S.
With a nickname of "the magic city" travellers heading to Birmingham, Alabama will be enchanted with the array of delicious food and dining options available. The Pizitz Food Hall, located in downtown Birmingham, is a revamped industrial building which reopened as a food hall in early 2017. Gourmands will be spoiled for choice with 12 restaurants under one roof, from Indian street food, to Mexican favorites, Southern soul food to Asian cuisine and handcrafted candy for the sweet tooths and many more. Wash down all the delicious food by embarking on the Birmingham Brew Tour where travellers 21 and older can sample 16 local styles of beer and learn about the industry's history in the area.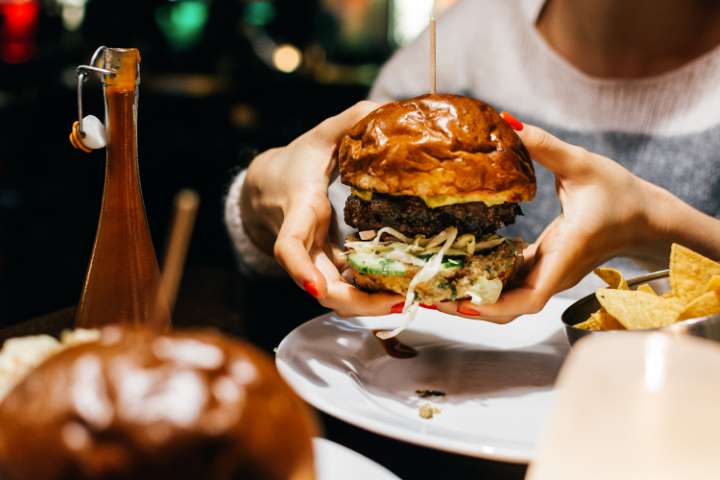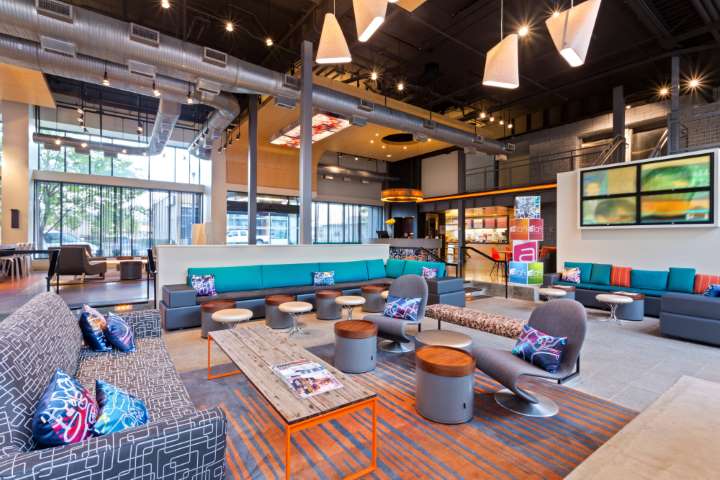 Where to stay: Ideally situated for food connoisseurs, the boutique Aloft Birmingham Soho Square is located just a short drive from the Pizitz Food Hall, and other notable sites including the Birmingham Civil Rights Institute and the Botanical Gardens. Boasting three onsite restaurants, travellers can continue the foodie themed trip by enjoying American fare and seafood at one of the restaurants and listening to live music at the bar.
Bangkok, Thailand
Siam Center Food Court, also known as Food Republic, is located in downtown Bangkok and offers cuisine from around the world all under one roof. Split into two sections, diners can feast on Asian and Western favorites, or traditional Thai dishes. Before visiting the food hall, tourists should know that the Siam Center Food Court is cashless, and diners must queue at the cashier desks to exchange cash for credit. Learn about Thai culture and immerse yourself in more culinary delights with a Private Half-day Bangkok Tour where you'll taste authentic and traditional dishes including Bubble Tea, Pad Thai and mango with sticky rice before enjoying a cocktail at a rooftop bar offering panoramic views of Bangkok.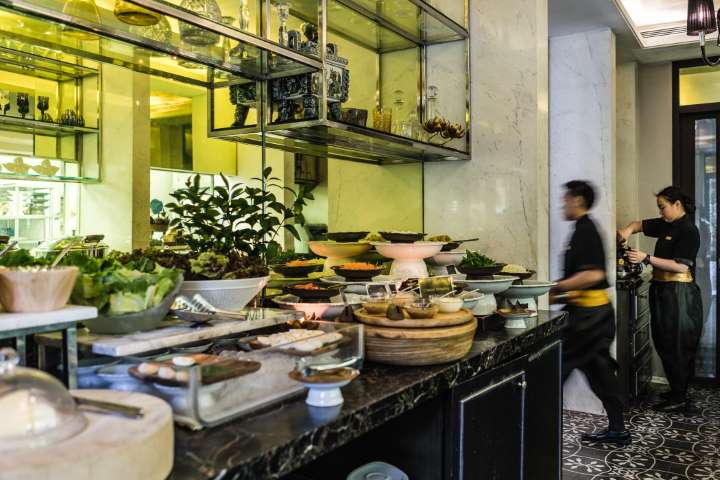 Where to stay: Stay at the Hua Chang Heritage Hotel, which offers a luxurious contemporary feel, with traditional Thai touches in the heart of the city. The hotel is favorably situated a short walk away from the famous Siam Paragon Market. For guests who can't get enough amazing Thai cuisine, the onsite restaurant offers guests a modern take on traditional dishes that will blow your mind. Guests can cool down and relax after a day of taste testing around Bangkok at the pool bar.
Taipei, Taiwan
Often referred to as the underground food court, Shilin Night Market in Taipei is a subterranean paradise for food lovers offering unique and favored Taiwanese dishes alike. A quintessential part of Taiwanese culture, this one-stop destination is the largest night market in Taipei. For adventurous gourmands looking to enrich their palates, must-try local delicacies include the stinky tofu, Taiwanese fried chicken, oyster omelet and fried ice cream. Other night markets worth visiting include the Ningxia Night Market and the Yansan Night Market.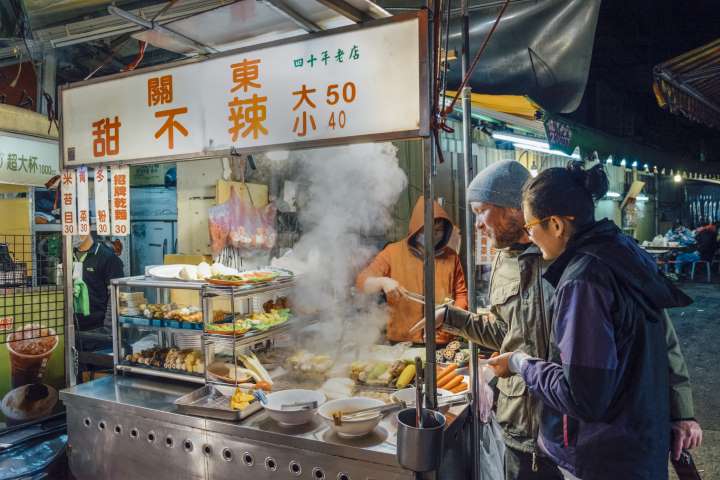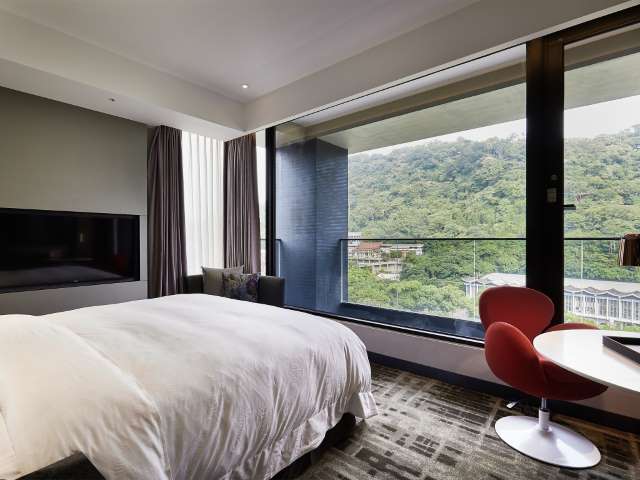 Where to stay: The Tango Hotel Taipei Jiantan is located just a short walk from the Shilin Night Market and the Jiantan MRT Station. Perfectly located in Downtown Taipei, the hotel offers travellers the best of both worlds with an arty and urban design, yet beautiful panoramic views of the mountains. Relax by the pool or enjoy a break from sightseeing with a meal or drink at the onsite dining room and bar.
Rome, Italy
Rome is a delight for foodies and is renowned for its delicious and hearty Italian cuisine. In addition to the Michelin-star restaurants and family-run pizzerias, Rome is embracing the food hall culture. Mercato Centrale Roma, is a foodies paradise open 365 days a year offering a wide selection of indoor dining options in an energetic and casual setting. With an artisan focus at the heart of the hall, spend time browsing the many crafted products that the vendors have to offer, from hamburgers and pizza to pasta and gelato. Beyond the foodhall, explore Rome's food scene on a Guided Food-themed Walking Tour with Tastings where you'll enjoy 25 food and wine tastings and the renowned Trionfale Food Market along the way.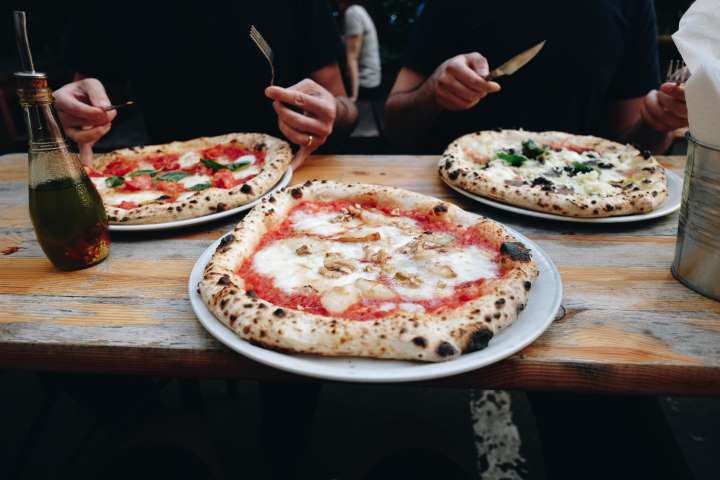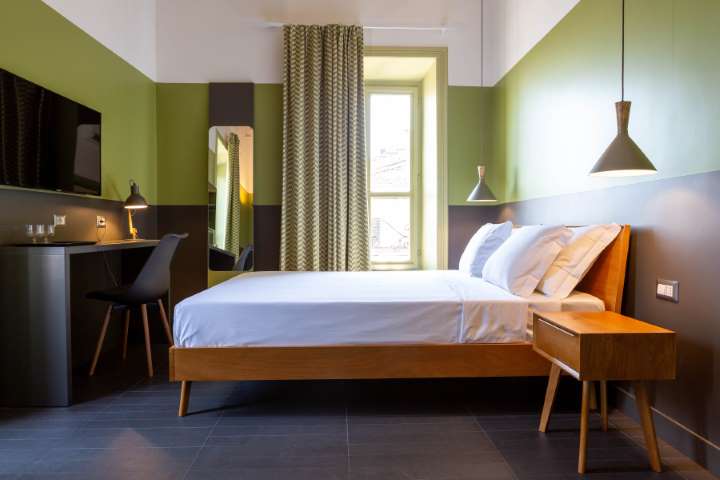 Where to stay: Located in a prime location next to Rome termini station, and also on the doorstep of the Mercato Centrale Roma food hall, is the fashionable MODO Rooms & Suite Rome, perfect for all travellers looking to experience some incredible Italian cuisine and sightseeing. With city views, the stay is located in the Esquilino area, home to a selection of bars and restaurants and is a short walk to the famous Colosseum.
Osaka, Japan
With a nickname of "tenka no daidokoro" (the nation's kitchen), Osaka does not disappoint when it comes to mouth-watering food halls. Umeda Food Hall, located in the Hanshin Department Store, consists of 30 restaurants where visitors can sample a range of food cuisines, from Japanese to Korean to Italian. Another must visit food hall is EST which opened in 2020. A share zone space in the middle of the food hall offers the perfect chance to share food with family and friends. There is plenty to awaken your taste buds, including tasty gyoza dumplings and sipping champagne in a fun and vibrant setting. To explore further, delve into the local sweet delicacies on the Okonomiyaki Pancake Tour of the city.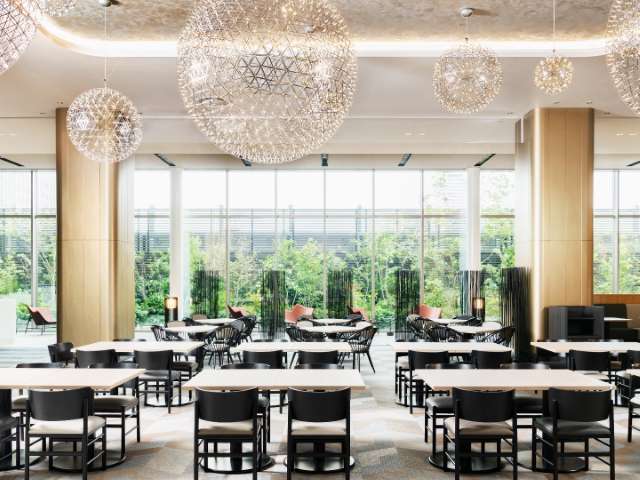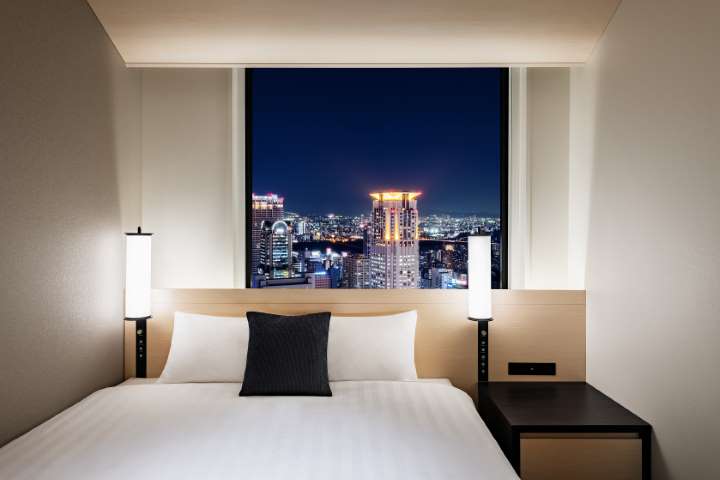 Where to stay: Nearby the Umeda Station and the Grand Front Osaka, which offer an array of shopping and food options in one place, Hotel Hankyu Respire Osaka is excellently positioned. After a busy day of sampling the local cuisine and sight-seeing, guests can unwind in the property's Japanese Garden. To enjoy even more tasty food, head to the Italian restaurant which overlooks the beautiful garden and features an open kitchen and a fine choice of wines for an evening of indulgence.
Tijuana, Mexico
Avant-garde adventurers will love the Food Garden in Tijuana, Mexico. Forget any preconceived ideas of food halls and shopping center food courts, the Food Garden expands 11,000 square feet and is a hub of culinary artisans, gastronomic ecosystems and social development spaces. Local and homegrown food stalls and social initiatives are at the heart of this food hall, and offers a blend of street food and high end cuisine. Delights to try include fish tacos or local chilaquiles.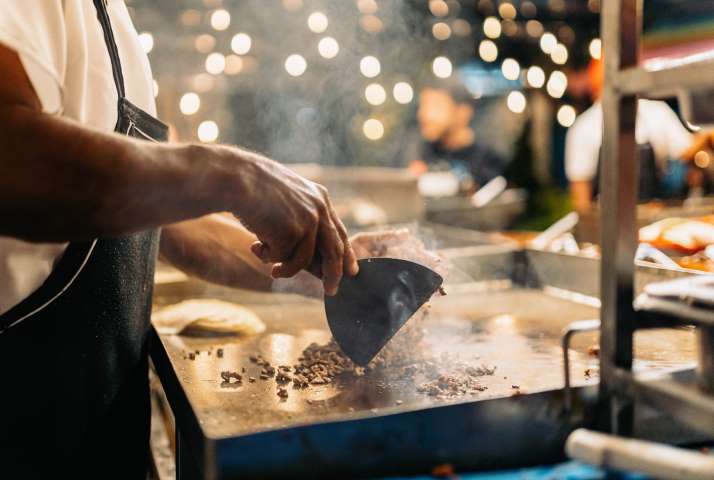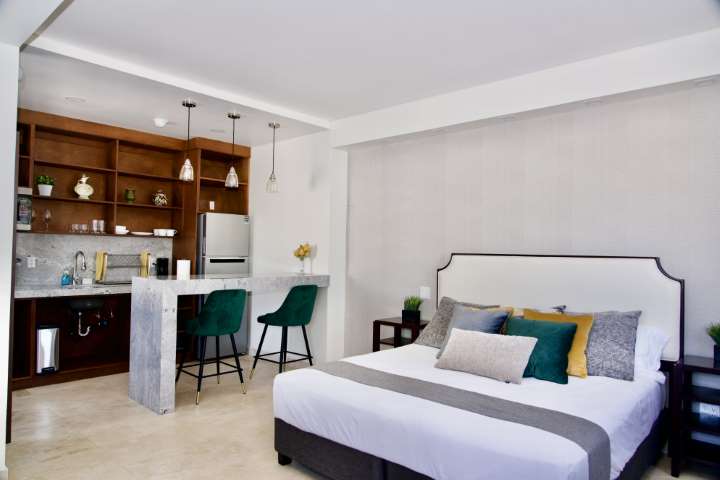 Where to stay: Set in the Baja California region, Rio Suites Hotel & Apartments offers a cozy stay in a convenient location, a short walk from the Food Garden. After visiting the Food Hall, and if travellers still have room to taste more local delicacies, authentic Mexican dishes can be enjoyed at the onsite restaurant.
*Research commissioned by Booking.com and independently conducted among a sample of 30,314 respondents across 32 countries and territories (1,000 from USA, 958 from Canada, 1,009 from Mexico, 1,001 from Colombia, 1,003 from Brazil, 1,017 from Argentina, 1,000 from Australia, 486 from New Zealand, 998 from Spain, 1,003 from Italy, 996 from France, 495 from Switzerland, 980 from the UK, 998 from Germany, 1,014 from the Netherlands, 991 from Belgium, 985 from Denmark, 984 from Sweden, 964 from Croatia, 976 from Russia, 1,008 from Israel, 1,002 from India, 1,004 from China, 925 from Hong Kong, 1,006 from Thailand, 988 from Singapore, 1,002 from Taiwan, 1,004 from Vietnam, 1,004 from South Korea, 1,003 from Japan, 1,006 from South Africa and 504 from Kenya ). In order to participate in this survey, respondents had to be 18 years of age or older, had to have traveled at least once in the past 12 months and must be planning to travel in 2022, and be either the primary decision maker or involved in the decision making of their travel. The survey was taken online and took place in February 2022.