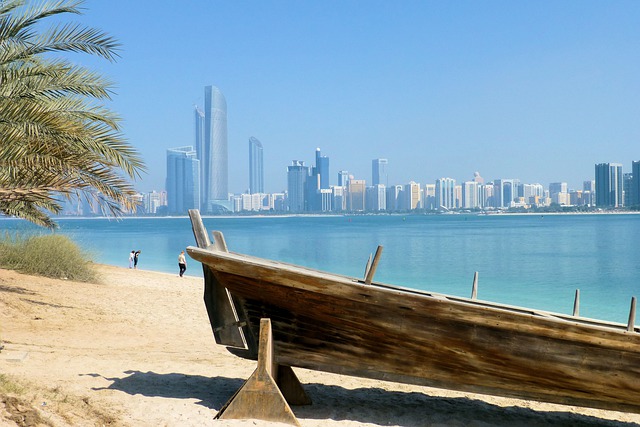 Dubai is one of the cities which never fails to impress. It has transformed from a small fishing village to a global city and a hub for trade, finance, and tourism. Dubai is one of the most popular tourist destinations in the world, attracting millions of visitors each year.
There are many reasons why this dynamic city attracts people. Dubai offers a unique blend of modernity and tradition, luxury and affordability, and diversity and inclusivity. Here are seven things that make Dubai the best city for tourists:
Extravagant Skyline and Architecture:
Dubai's architecture and skyline are characterized by a mix of unique, innovative, and iconic buildings that showcase the city's ambition and vision for the future. The Burj Khalifa, the world's tallest building, is a prime example of Dubai's commitment to pushing the limits of what's possible.
The other modern skyscrapers like the Cayan Tower and Burj Al Arab boast unique and striking designs. Dubai's skyline also features iconic landmarks such as the Palm Jumeirah and Dubai Fountain, which showcase traditional and modern architecture. The city focuses on sustainability, and the Burj Khalifa and the Al Noor Tower practice these environmentally friendly features. Dubai's skyline is a testament to the city's innovation, ambition, and futuristic vision.
Luxury Accommodation:
Dubai is famous for its luxurious hotels and resorts, offering world-class amenities and services. Visitors can choose from a range of options.
The Burj Al Arab, a symbol of luxury and opulence, is touted as the world's only 7-star hotel, with its iconic sail-shaped structure and stunning sea views.
The Atlantis, The Palm, located on the man-made island of Palm Jumeirah, is another popular destination for luxury travelers, with its underwater suites and stunning aquarium views.
The Armani Hotel Dubai, situated in the Burj Khalifa, is a haven of elegance and style, with each room designed by fashion icon Giorgio Armani himself.
Other luxurious hotels in Dubai include the Four Seasons Resort Dubai at Jumeirah Beach, the Bulgari Resort Dubai, and the Waldorf Astoria Dubai Palm Jumeirah. With its world-class amenities, impeccable service, and stunning locations, Dubai's luxury hotels offer a truly indulgent experience for those seeking the ultimate comfort and sophistication.
Shopping & Grocery Deals:
Dubai is a shopper's paradise, with numerous shopping destinations to explore. Dubai is known as a shopper's paradise, with a range of shopping experiences that cater to all tastes and budgets. The city boasts a range of shopping malls, including the world's largest mall, the Dubai Mall, which houses over 1,200 stores, as well as luxury brands and designer boutiques.
The Dubai Shopping Festival is a month-long event that takes place every year. They offer amazing deals and discounts on a wide range of products. Dubai's shopping scene attracts millions of visitors annually, as it is diverse and extravagant.
Apart from this, if you are coming here for a long time you could rely upon the grocery deals from the supermarket that can actually cut your expenses. There are multiple options to rely upon in Dubai. Here you will find some of the most expensive along with the cheapest option to cover your household stuffs.
Food:
Dubai's food scene is as diverse as the city itself, offering a range of cuisines that reflect the city's multicultural population. From street food to fine dining, Dubai has something for every taste and budget. Local Emirati cuisine is a must-try, with dishes such as machboos (spiced rice with meat or fish) and luqaimat (sweet dumplings) showcasing the flavors and traditions of the region. Dubai also has a thriving international food scene, with restaurants serving cuisine from around the world, from Indian and Pakistani to Italian and Japanese.
Fine dining options are plentiful, with Michelin-starred chefs such as Gordon Ramsay and Pierre Gagnaire operating restaurants in the city. With its diverse culinary offerings and a passion for innovation, Dubai has cemented itself as a food lover's destination.
Exquisite dining
Dubai is renowned for its extravagant and luxurious dining experiences, with many of the world's top chefs operating restaurants in the city. The Burj Al Arab, one of Dubai's most iconic landmarks, is home to several Michelin-starred restaurants, including Al Muntaha and Nathan Outlaw at Al Mahara, both of which offer stunning views of the city and exceptional fine dining experiences.
The Armani Hotel Dubai, located in the world's tallest building, the Burj Khalifa, is another destination for exquisite dining, with its signature restaurant, Armani/Ristorante, serving modern Italian cuisine in a chic setting. Other luxurious dining experiences in Dubai include the underwater restaurant Ossiano at Atlantis, The Palm, and the sky-high atmosphere in the Burj Khalifa. With its world-class chefs, stunning settings, and exceptional service, Dubai's luxurious dining scene is a must-try for food lovers and luxury travelers alike.
Beaches:
Dubai is known for its stunning beaches, crystal clear waters, and white sand stretching along the coastlines. Jumeirah Beach is one of the most popular beaches in the city, offering a range of water sports activities, beach clubs, and hotels. Kite Beach, located in Umm Suqeim, is another popular destination known for its relaxed atmosphere and stunning views of the iconic Burj Al Arab. For a quieter and more secluded experience, visitors can head to Black Palace Beach, which offers stunning sunset views and is popular among locals. La Mer is another popular destination, featuring a range of restaurants, cafes, and shops, as well as a water park and a range of water sports activities. With its year-round sunshine, warm waters, and pristine beaches, Dubai is the perfect destination for those seeking a beach vacation.
Cultural Attractions:
Dubai is steeped in culture and history, with several attractions that showcase the city's heritage. Visitors can explore the Dubai Museum in the Al Fahidi Fort, which features exhibits on Emirati culture and history. The Al Fahidi Historical Neighborhood is another must-visit attraction, with its traditional architecture and wind towers. The Jumeirah Mosque is also a popular attraction, offering guided tours that provide insight into Islamic culture and traditions.