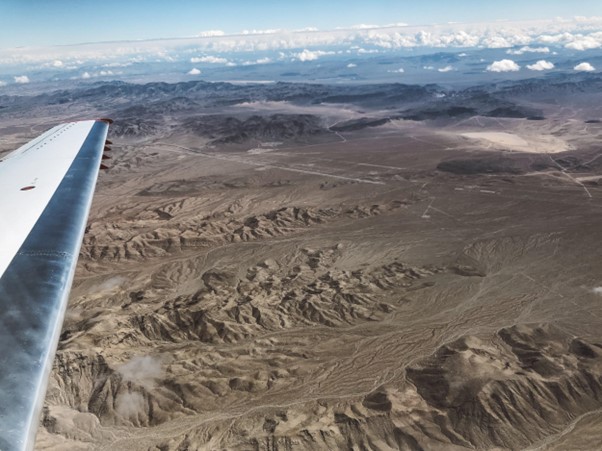 It's National Cheap Flight Day today and to celebrate, we're rounding up our 7 favourite ways to save money when booking travel.
Avoid Booking Travel During Peak Season
Leading online travel agency CheapOair tells us that National Cheap Flight Day originated from the consumer trend in which airfares drop in price following the higher-priced summer travel season. Historically, this is the time of year when the summer travel rush is over and airlines are looking to reel in travellers with great Fall, Winter, and holiday deals.
To leverage this money saving opportunity, avoid booking during the early summer months, holding off until National Cheap Flight Day and beyond.
Layovers = Savings
Connecting flights and longer layovers are often more affordable than flying direct.
A change in your route could add another city—and some extra sightseeing—to your itinerary. If you have the extra time, that could help with a little extra savings.
Be Cognizant When Picking Your Airport:
Many destinations have multiple airports and search engines often miss the smaller ones. Do your research prior to booking to ensure you're checking all the offers available. CheapoAir offers a "Nearby Airports" feature, which can help save time and money by automatically generating cheaper flight options available at different airports.
Save With Loyalty Programs:
Travellers can often save on flights and fees by using loyalty programs. Whether leveraging a travel credit card or a 3rd party booking service's loyalty program, the more you travel, the more points you accumulate, and the more you save down the road. Is there a better excuse to travel more? We don't think so!
Pick Flexible Dates:
Airline ticket prices vary depending on the day of the week or time of the year. Christmas and summer long weekends are popular travel times and ticket prices usually rise. If you can be flexible, flying off-season or on a different day of the week can end up saving you hundreds of dollars.
Explore The Unexpected Destinations:
Research alternate flights for the region you want to explore. You can fly into a nearby city with a cheaper flight from your departure point and connect to your desired destination through local transportation. Sometimes the road less travelled can be exciting!
Search with the Pros:
Not all travel sites are equal and using one that offers bonus discounts could increase how much you're saving. Make sure to check around for the best deals. With a company like CheapOair, there are usually incredible deals and savings on flights, so if you're flexible with the destination, keep an eye out for these specials.
Happy Cheap Flight Day!