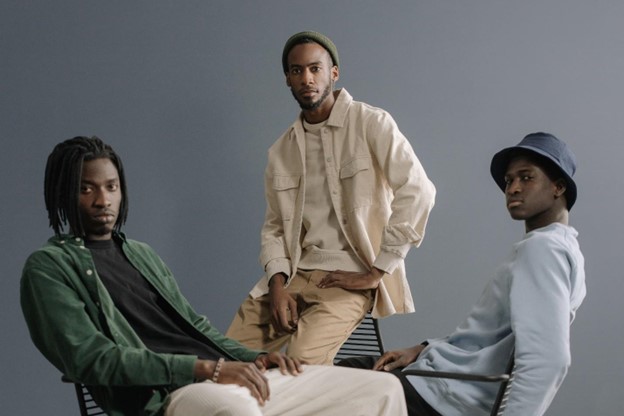 Minimalism in fashion means having a minimal outfit that feels right for you and always brings you joy. Minimalist style popularity has grown in recent years. Most influencers are now moving towards it and are now using their voices to draw more people to the style.
Despite its growing popularity, many people still don't find minimalist fashion appealing or see most of the details perceived to bring aesthetic value are too simple, dull, and not appealing in some way.
In this article, we shall explore some valuable tips to guide you on how to master a minimalistic clothing style and make it attractive, especially to those who are hesitant to adopt it.
Play With Texture
To achieve a minimalist style, lean towards natural textures like fur or leather instead of incorporating dimensions with patterns or colors. Thoughtful details, exciting textures, and fine fabrics can also help you achieve silhouettes, which are the ultimate foundation for your minimalist wardrobe.
Choose minimalist clothing pieces such as solid, neutral, or subdued-colored cardigans, sweaters, dresses, or turtlenecks. The love for block colors, simple shapes, clean cuts, and timeless silhouettes contribute to minimalist fashion's rapid growth.
If you prefer a singular color, start by choosing a base color for your wardrobe and add accent pieces with more colors, like shoes or a jacket. But nothing beats drawing attention with a solid color palate.
If you decide to go monochrome with your minimalist wardrobe, also ensure that you add an excellent variety of textures to avoid monotony while creating your unique style. While minimalist fashion means simplicity, it doesn't mean that you make it boring. Add some diversity to your dress by mixing smooth fabrics and textured accents.
Add a Trendy Touch
You can pull off a simple and chic fashion style by incorporating some aspects of trendy looks. The goal is to speak more with the little amount of clothing, but don't forget to show off your style with perfection. Adding a trendy touch can work best during winter and fall.
When it is cold outside, and you are wondering what to wear or how much to wear, turn to a few add-ons. For instance, if you pair dark and slim-cut pants with a light sweater, consider adding a layer of a chic scarf and complete your look with a trendy, long, and dark trench coat. 
Following current trends, you can also add a trendy touch to your minimalist wardrobe. If the current trend involves hemmed jeans, denim, or a particular type of sneaker, you can keep your primary outfit minimalist but add these trends for a distinctive look.
While trying to add a trendy touch, be keen to keep things consistent with the end goal. Flashy pieces of jewelry and extra pieces are good, but they tend to throw off a minimalist look. The purpose is to make a statement with what you have.
Choose the Right Accessories
As mentioned earlier, it is possible to maintain a minimalist wardrobe while following the latest trends. Accessories can freshen up your look; the best part is that they require very little storage space. Even if you wear an ensemble that people might have seen you in several times, pairing them with an exciting pair of earrings, a unique necklace, or a scarf will bring such an outfit back to life.
Choosing the right accessory for your minimalist outfit can level you up from basic. Some must-have accessories include trendy and stylish watches to project your personality, a pair of simple earrings, clutches to carry your personal items, a brooch, a high-quality belt, and glasses.
These days, it's more than convenient to order popular accessories like glasses online that compliment your looks and your taste to a T. With the variety and personalization features available online versus in-store, you'll have your pick of glasses in a multitude of designs, colors, and attractive frame styles.
Go Sporty
With athleisure and sportswear at the height of popularity as modern fashion trends, it's only expected that minimalistic attire; as equally prominent in mainstream clothing retail – have found a way to harmoniously converge into an ideal hybrid blend of casual comfort and stylish practicality.
Embody this fated union by choosing standard sports apparel pieces like hoodies or yoga pants and pairing them with a simplistic and minimalist handbag or more street wear-oriented jacket and shoes in neutral and solid colors. To properly pull off the sports-minimalist style, avoid too many accessories and stick to a singular color scheme, making the focus of your outfit on the simple but sporty main choices stand out that much more.
Why You Should Practice Minimalist Fashion Style
Simplicity doesn't have to mean dull, it is what you make of it. When you intentionally choose a style like minimalism, it's more than just what you wear, it's a making a change in your overall lifestyle, a commitment of sorts to live more simply and to leave space for only what is most essential.
Minimalist fashion can help discipline you into becoming a more deliberate shopper. When you own less and those pieces each matter it means you're buying mindfully, which makes you a smarter shopper. That will naturally benefit your wallet and lead to saving more over time. Lastly, becoming a minimalist dresser helps you foster creativity, prioritize quality products, and get more out of your wardrobe.