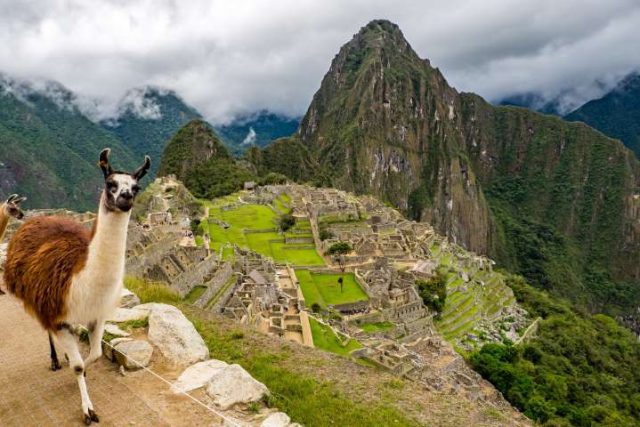 It seems as though once you reach 30, the time is right to start really acting like a grown-up. Of course, this is not a given, it's good to be young at heart for as long as you can. However, for many people, life does start to come with more responsibilities once they reach their 30s. This is why your 20s should be a time of exploration and fun.
A big part of this is travelling to see different sights across the globe. So what are the must see sights that should be on the travel bucket list for anyone in their 20s?
Admiring the Northern Lights
The Northern Lights (or Aurora Borealis) is one of the most spectacular light shows you are ever likely to see. According to Omega Breaks "this natural light show resulting from an interaction between the magnetic fields of the Earth and the Sun is a bucket list must." The best way to see the Northern Lights is to take an organised trip, so that you can get away from the artificial light that can distort the view.
Hiking along the Inca trail
If you like the idea of stretching yourself on a travel adventure, a hike along the Inca trail is a good choice. You should plan ahead for your trip, and book in advance, as there is only a limited number of permits for the trail each day. Along the way you can expect to experience old and new cultures and see sights including Cuzco which used to be the capital of the Incan empire. Of course, arguably the best part of the trail comes when you reach your destination of Machu Picchu. It's one of the most magical places on earth.
Conquering Kilimanjaro
This is another bucket list entry that is a really testing experience, but it comes with an amazing sense of accomplishment, when you reach the peak of this famous mountain. If you are physically fit, this is a once in a lifetime experience that you should definitely consider. The mountain is geared towards climbers, as it welcomes several thousands of them each year.
Dancing at the Carnival in Rio de Janeiro
If you are more party animal than fitness guru, this is a trip that you should definitely add to your 20s travel bucket list. The Rio Carnival is all about having a great time. Nothing else goes on in the city when it's carnival time. The main carnival takes place in the Sambodromo arena, but there are street parties everywhere, so there is never any chance of missing out on the fun. It's a great way of letting your hair down before you give up anything for Lent.
Experiencing Amsterdam
You would have to come from another planet to have never heard of the night-life and cafés in Amsterdam. This reputation is a big draw for many young people who make their way to the city. However, there is far more to Amsterdam than you may think. The city has a varied and colourful history which is reflected in its architecture. It's also home to the Anne Frank museum where you can learn more about her story. Add to this the myriad of canals that grace the city and you can see why it should feature highly on your bucket list.
Sampling the magic of India
India may be too vast to see in one trip, depending on how long you are travelling for. There is so much to see in this amazing country. The one thing you should not expect is to live in luxury while you are there, but the different way of life is all part of the experience. You get to mix with local people and to see sights such as the Taj Mahal and the River Ganges. Away from the crowded cities, you may want to spend some time relaxing on the sandy beaches of Goa. Plan your trip before you go, so that you focus on the places that you really want to see, and do not get distracted too much.
These places are all fabulous to experience while you are young. You can travel more freely and you tend to have a lot more energy than you will when you are older. Of course, if you still have the wanderlust and verve when you are older, there is always the rest of the world to see.