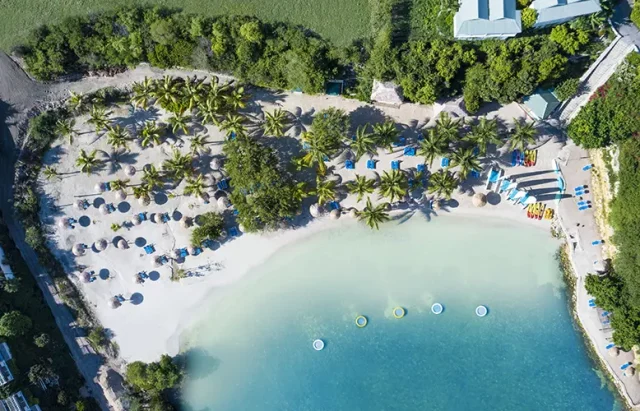 With more than 30 acres of stunning beachfront and undulating coastline, The Verandah Antigua, a name synonymous with Caribbean charm, announces its highly anticipated reopening on November 17, 2023 debuting as a coveted resort for adults. This transformation marks an exciting era as The Verandah becomes the fourth resort in the Elite Island Resorts' Antigua portfolio catering to ages 16 and over, offering guests an unparalleled retreat where relaxation and sophistication converge as a host of upgrades and unparalleled amenities redefine the all-inclusive Caribbean vacation.
"The Verandah is a remarkable location—it's truly a destination within a destination—and with this renovation and our transition to adults-only, we are answering the call of many of our travel partners and guests," said Rob Barrett, Chairman of Elite Island Resorts. "This transformation reflects our commitment to offering travelers an unparalleled experience that harmonizes contemporary luxury with the timeless allure of the Caribbean. It's not just a reopening; it's a new chapter in the journey of our beloved destination."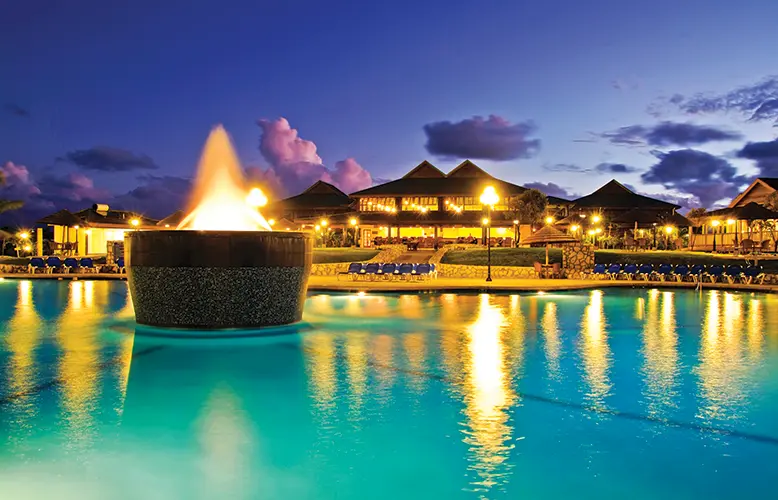 Located on Antigua's northeast coast and steeped in breathtaking natural beauty, The Verandah's rejuvenation represents a commitment to providing an elevated escape for discerning travelers seeking an intimate haven. The resort's extensive renovations and upgrades have carefully preserved its Caribbean character while introducing contemporary design elements and state-of-the-art amenities, while honoring the delicate ecosystem that surrounds it. By exclusively catering to adults, the resort promises an environment of tranquility and refined indulgence for romantics, friends and groups alike, where they can bask in the serenity of secluded beaches, unwind by the pools, partake in a host of land and water sports, and explore the lush landscapes that have long defined the resort's allure.
As anticipation builds, The Verandah Antigua reveals an array of exciting updates that promise to make every moment unforgettable including:
Enhanced Accommodations: With 180 open-plan suites and the option to be waterfront, water view, or hillside, prepare to be captivated by modern Caribbean style as all suites receive a fresh infusion of new furniture, artwork, and decor. The perfect place for a romantic wedding, honeymoon, or getaway for two. the new ambiance is set to be lighter, brighter, and more contemporary, offering guests an oasis of comfort and elegance.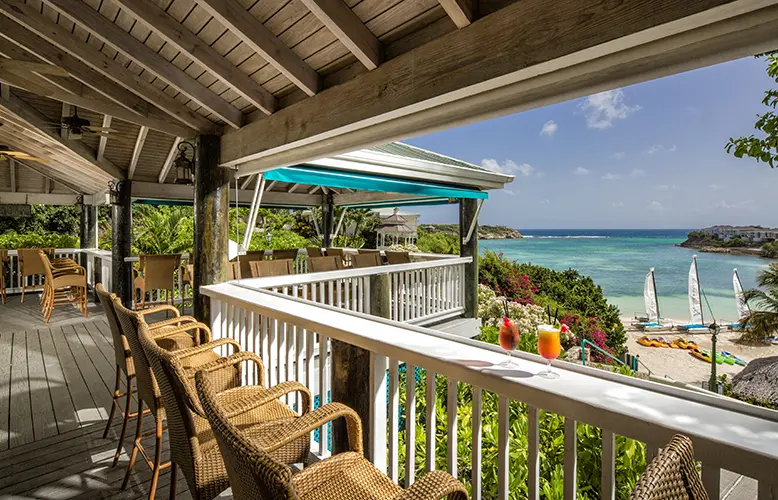 Culinary Excellence: The culinary experience at The Verandah remains a cornerstone of its identity but is now elevated to new heights. With the resort's five restaurants, a diverse array of dining options awaits, including delectable international cuisine to locally-inspired dishes made with the freshest ingredients. Delight in the colorful buffets and diverse international offerings at Seabreeze Restaurant, while Portofino Ristorante Italiano beckons with its spacious Italian-themed setting and a Michelin three-star inspired menu crafted by the resort's esteemed chef. For those seeking fine dining whether it's for a romantic rendezvous or special occasion among friends, the completely renovated, surcharge and reservations-required restaurant Nicole's sets the stage for an intimate experience in an upscale ambiance along with a new bar primed for aperitifs and digestifs, while Sails & Tales offers delectable seafood and tropical cocktails against the backdrop of Lover's Beach. Papa Ricco's Pizzeria invites casual beachfront dining, complete with fresh made-to-order pizzas and breathtaking sea views. From laid-back lunches to romantic waterfront dinners, every palate will be delighted.
Leisure and Entertainment: Set to become the ultimate playground for adults seeking leisure and excitement, The Verandah offers an array of pools, activities, sports and lively entertainment. Engage in pickleball and tennis matches on the resort's four newly added courts. As the pickleball capital of the Caribbean, Antigua now adds The Verandah, joining Elite Island Resorts' Hammock Cove, Pineapple Beach Club and St. James's Club & Villas, to its roster. Test your putting skills at the renovated 18-hole mini-golf course, the largest on the island, and of the region.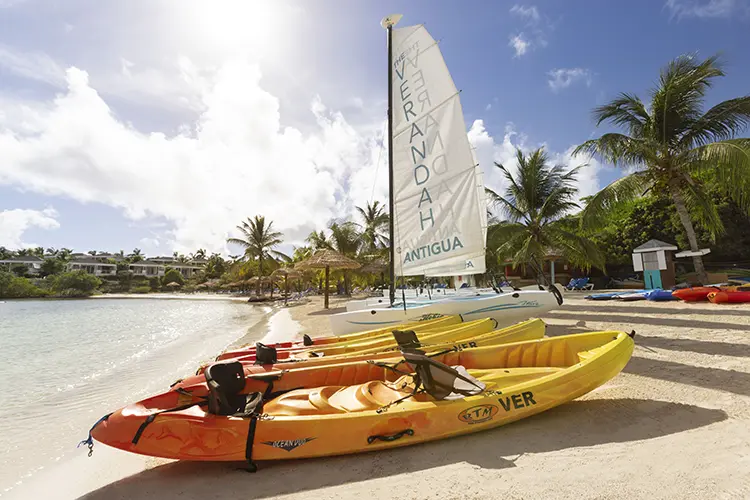 After a fun-filled day playing or lounging in one of the resort's four pools, sports enthusiasts and their loved ones can now hang-out at the latest addition of the Wavy Wicket —a sports-themed bar designed as a lively island pub. This indoor haven features large-screen televisions, handcrafted cocktails, ice-cold beer, and mouthwatering bar bites. From movies and sporting events to late-night karaoke, this is the heart of the resort's vibrant nightlife while live poolside entertainment adds a touch of rhythm to your days, setting the scene for unforgettable sun-drenched memories.
Serenity and Relaxation: The resort's rejuvenation extends to its serene spaces. Lush new landscaping offers a vibrant backdrop for moments of reflection, while new in-pool sun loungers and poolside cabanas invite indulgent relaxation. Take in the sun rays and make the most of two white-sand beaches and four spectacular freshwater swimming pools, including the main pool with a center fountain, one of the largest pools on Antigua. For the ultimate rest and relaxation, retreat to the resort's Tranquility Body & Soul Spa, which also received a facelift complete with revamped treatment rooms, new amenities, added spa and salon services to its menu while signature and body therapy treatments continue to reinvigorate leaving you refreshed and revived.
Adventures and Exploration: Offshore, on tranquil clear sea waters, lovers and friends can explore the island's coastline on a four-person Hobie Cat sailboat, swim in warm, gently lilting waters, snorkel to see tropical fish and vibrant sea life, kayak, pedal boat and stand-up paddle board. Even those new to watersports can feel comfortable trying something new — all non-motorized water activities are included in the price thanks to the resort's qualified, friendly staff who are ready and excited to set guests on their way to endless hours of waterborne fun.