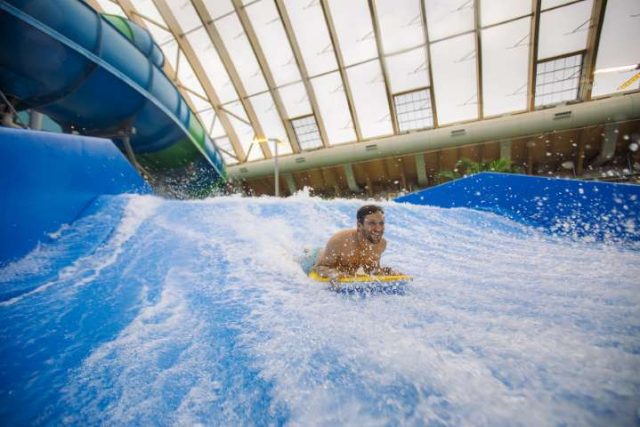 A frosty winter has kept you and the kids cooped up. Cabin fever is making you restless. You've had enough of heavy coats, scarves and mittens. And the steamy days of summer are far off. You need an escape – now. Choose The Kartrite Resort & Indoor Waterpark, offering terrific family-fun experiences just a beautiful 90-minute country drive from New York City. It's less than a tank of gas away in the beautiful Catskill Mountains! The Kartrite offers Theme Weeks throughout the year, powering special experiences and terrific value-driven deals for guests! Lock in these great deals today! Visit TheKartrite.com/catskills-getaways. This year's Theme Weeks and Events include: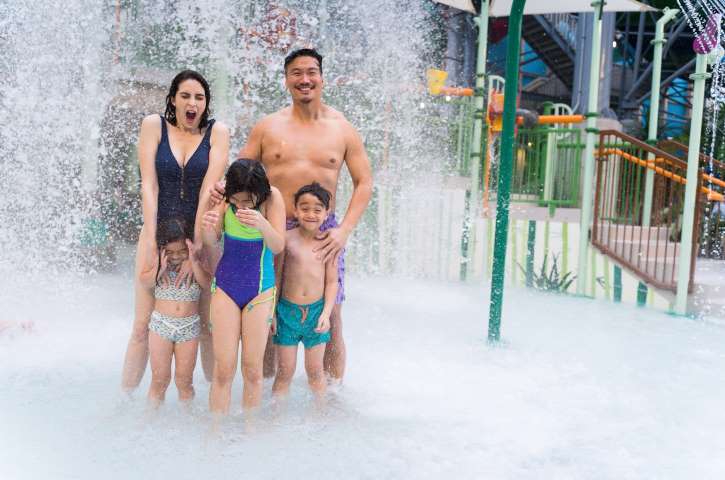 March 16-20: Kartrite's Week Of Luck
April 8: Photos with the Easter Bunny
April 9: Easter Egg Hunt
April 13-17: Out of This World Week
May 11-15: Prince and Princesses Week
May 28: Memorial Day Weekend BBQ Bash
June 15-19: Adventure Week
July 2-8: Independence Week
July 4: 4th of July BBQ Bash
July 15: Luau BBQ Bash
July 28: National Waterpark Day – Party in the Waterpark
Aug. 12: Carnival BBQ Bash
Aug. 20-26: Superhero Week
Sept. 3: Labor Day BBQ Bash
Sept. 14-18: Fall Festival
Oct. 26-30: Halloween Hullabaloo
Nov. 22-27: Friendsgiving Week
Dec. 21-27: Holly Jolly Holidays Week
Dec. 31: New Year's Eve Bash and Noon Year's Eve Party for the Kids
Sundays from May 21 – Oct. 15: Goat Yoga: 9 -10 a.m., fee for guests; Pony Rides, 10 -11 a.m., fee for guests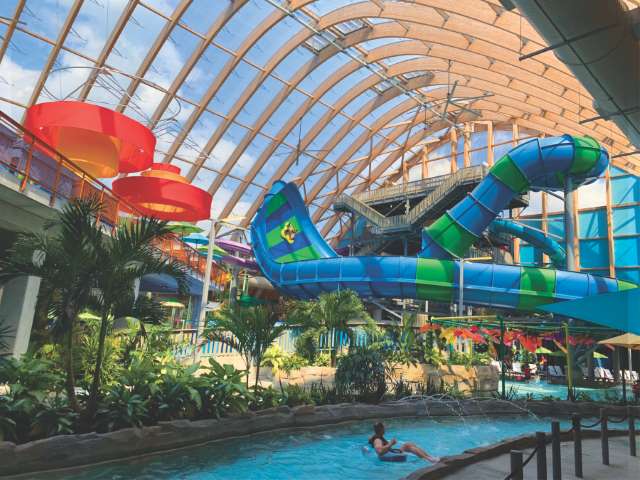 The Kartrite, New York's newest and biggest indoor waterpark, is a thrill-powered winter getaway and year-round choice destination in Monticello, N.Y. This all-suite resort is specially designed for family fun. You can ride the waves of adventure and splish-splash to your heart's content. Bring your beach best to the mountains as you conquer a slew of thrilling waterslides, rides, floats and tides. You'll Hang 10 while savoring a summer-perfect 84 degrees under a glorious transparent roof. But The Kartrite is more than a weatherproof adventure; there are attractions for the entire family. Fun indoor/outdoor options include six miles of well-maintained hiking trails amid the property's 1,600 acres, firepits, snowshoeing, an arcade, arts and crafts, Movie Night every night and wellness activities such as seasonal goat yoga and pony rides. Make the most of your visit by staying in the modern "all suite" resort, featuring stylish two- and three-bedroom suites and bunk beds for the kids. Plus, the sparkling Resorts World Catskills Casino – and numerous other must-see attractions such as the Museum at Bethel Woods (the 1969 Woodstock concert site) are conveniently nearby. In addition, excellent conference facilities position the Kartrite as a family-friendly corporate retreat, enabling Mom or Dad to bring the kids while they're at business functions and events.