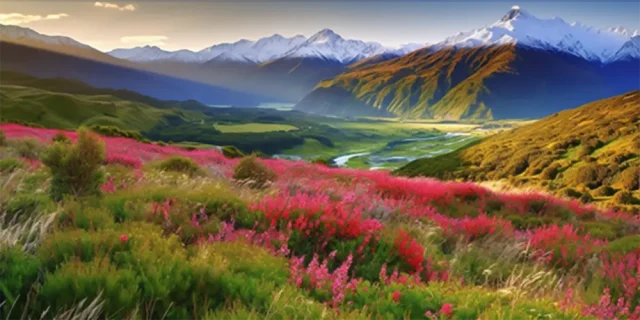 Adventure, relaxation, and gambling – New Zealand is a land where these three elements combine. Lots of people come to NZ because of its wonderful mountains and exciting activities. Others like it for the peaceful beaches and soothing spa escapes. For those who enjoy playing, there are many casinos in New Zealand that will fulfill their desires. From adventure traveling to casino gaming, here is some information on what this beautiful country has to offer to tourists.
Adventure Tourism in New Zealand
Adventure traveling captivates. It's a thrill-seekers' hub, providing diverse experiences:
Queenstown. The world's adventure capital is top-rated. Here, activities abound: bungee jumping off Kawarau Bridge, rafting the Shotover River, or jet boating on Lake Wakatipu. The adrenaline rush is unmatched.
Rotorua. It is another hotspot famous for Zorbing – rolling downhill in a giant ball. Skydiving over Lake Taupo is a must for adrenaline lovers. This place also offers mountain biking, hiking, and zip-lining options for those seeking an adventurous escape.
Tongariro Alpine Crossing and Abel Tasman Coastal Track. These two great hiking trails have beautiful sights and hard inclines. The Tongariro Alpine Crossing passes through volcanic areas. On the Abel Tasman Coastal Track, you can see wonderful beaches and lush woods.
The Bay of Islands. For nature enthusiasts, the Bay of Islands is a must-visit destination. It offers the perfect setting for relaxation and water activities.
Adventure traveling has major benefits for New Zealand's economy. It helps local communities, creates jobs and encourages growth. In 2022, travelers spent a total of NZ$45 billion in the country. As a part of what makes New Zealand so special, it forms an essential economic foundation there.
Take a plunge into New Zealand's exhilarating activities. Try jumping off bridges, or explore the beautiful scenery on foot or bike. Adventure awaits you here like in no other place.
Gambling and Casino Tourism in New Zealand
Gambling is a thriving sector that attracts both locals and tourists. Also, in land based places there are dining and entertainment options. All casinos tell a different story, all wrapped in excitement and anticipation.
SkyCity Auckland Casino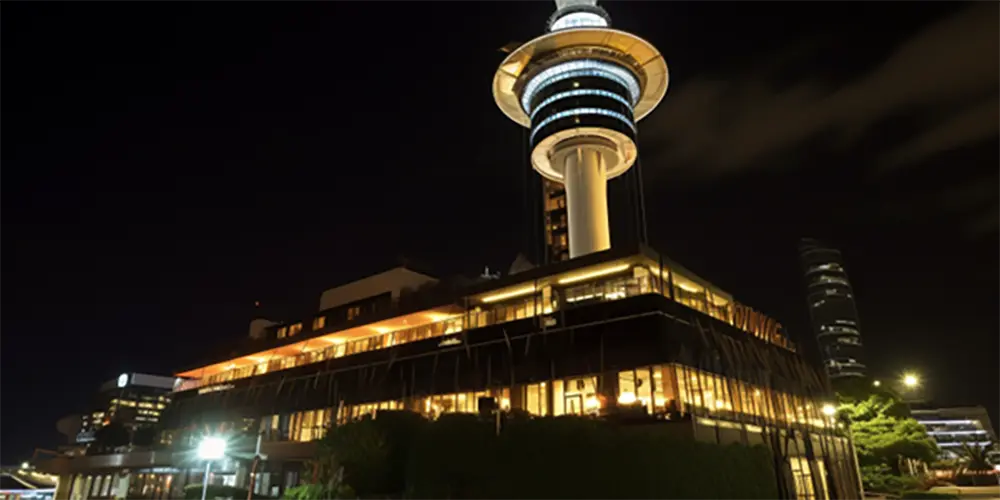 SkyCity Auckland Casino is a well-known place of entertainment. Here you will find over 2,100 gaming machines and 150 table titles for all sorts of luck seekers. Poker and Baccarat are some popular choices making it perfect to try your luck and maybe even leave with a win!
It also boasts multiple restaurants and bars, offering a range of cuisines and cocktails. If you can't make it to the physical location, SkyCity also runs a top rated online platform, which is mentioned among the top casinos by reputable reviews. This allows you to experience the thrill of SkyCity from the comfort of your home.
SkyCity Wharf Casino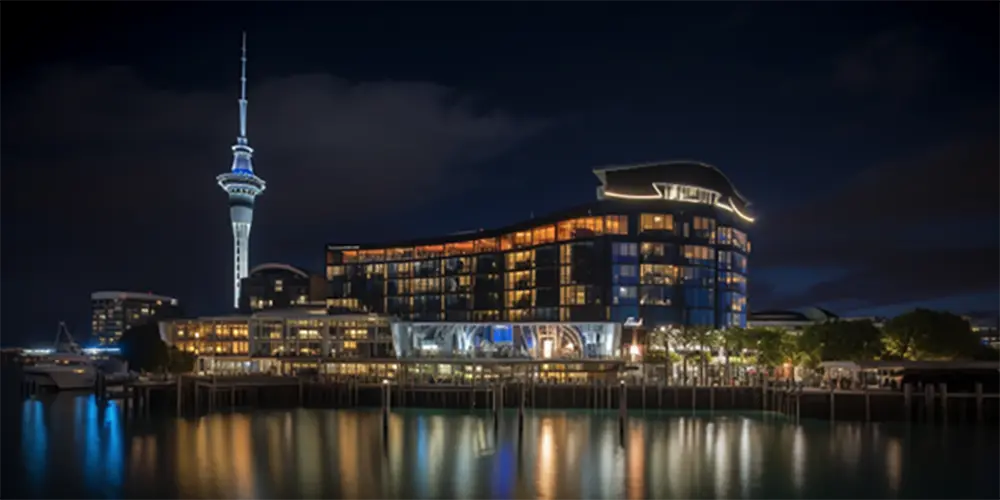 SkyCity Wharf Casino in Queenstown is a remarkable spot for gaming enthusiasts. Located amidst stunning mountains, it blends adrenaline-fueled gaming with picturesque views. This is where sophistication meets excitement, offering an intimate setting for players. It hosts a variety of gaming machines and classic table options like Blackjack, and Roulette, catering to all types of gamblers. Its friendly, professional staff are always ready to assist, making every visit enjoyable.
SkyCity Wharf offers a great experience. Players can choose from an array of slots, poker tables and table options. There is also a dining area offering quality food and drinks to satisfy all tastes. It is the perfect place for gamers to have fun or for seasoned players to hone their skills!
Grand Casino Dunedin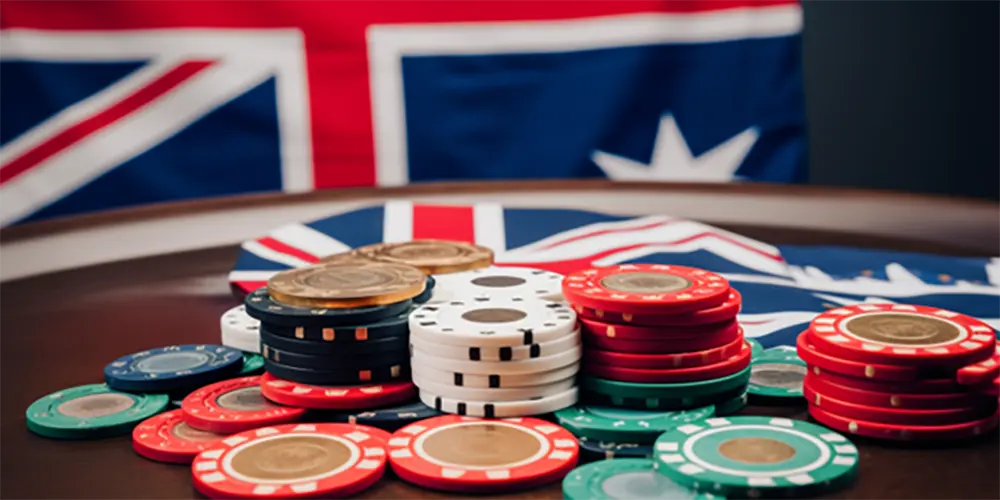 Grand Casino Dunedin, housed in a historic and stunning building, promises a memorable experience. It blends traditional charm with modern gaming. It offers various games to suit all tastes, from slot machines to popular table games such as Blackjack and Roulette.
Grand Casino Dunedin offers plenty of fun. At the on-site restaurant, visitors can take a break from gaming and enjoy tasty meals. There is also a bar serving different drinks that guests can use to celebrate their wins or just relax after playing games. Grand Casino provides an enjoyable atmosphere, making each visit memorable!
Christchurch Casino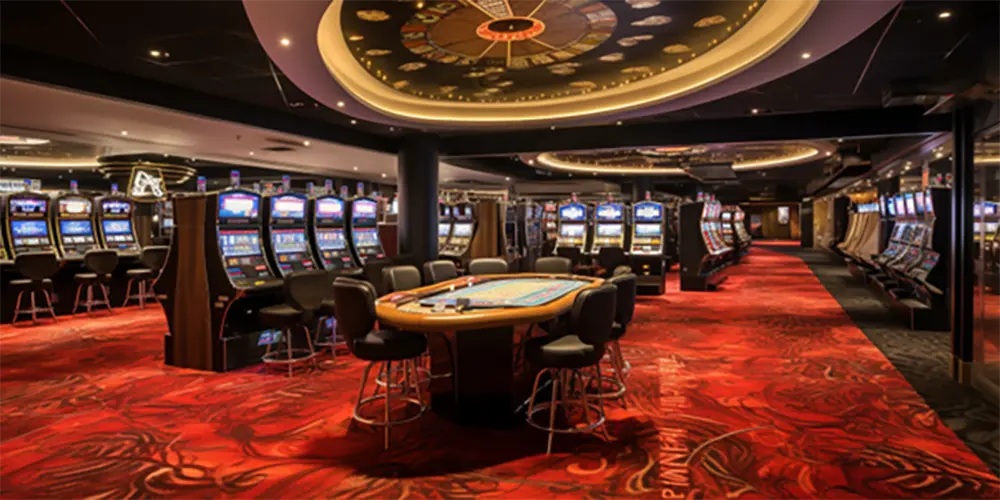 Christchurch Casino is the first venue to open in the country. It remains a premier entertainment destination. It provides a sophisticated atmosphere that combines the thrill of gaming with various dining options. The place houses over 500 slot machines and 36 table games.
Two on-site restaurants serve both local and international cuisine. Also, four bars offer a variety of beverages. Christchurch Casino offers an unforgettable experience beyond the gaming floor.
Online Casinos
In addition to land-based casinos, New Zealand is home to a number of popular online gaming platforms. From classic slots to live casino games, online casinos allow you to indulge in the thrill of gambling from anywhere.
But which ones should you try? According to the experts from Casinotop.co.nz, the best NZ online casino sites list features several world-class casinos that offer a variety of gaming experiences – Leo Vegas, Wildz, Spinz and others. These websites are secure, licensed, and offer an array of gambling options.
The Synergy of Adventure, Relaxation, and Gambling
Exploring New Zealand allows you to embrace a thrilling synergy of adventure, relaxation, and casino gaming. This magical blend makes each day a unique exploration of excitement, peace, and chance.
Embark on adventurous exploits in stunning landscapes. Queenstown, a playground for thrill-seekers, offers bungee jumping, white-water rafting, and jet boating. Roll down the hill in a giant Zorb ball in Rotorua, an experience you won't forget.
Then, let the relaxation take over. Unwind on the beautiful beaches of the Bay of Islands or the Coromandel Peninsula. Enjoy hikes on scenic trails, or indulge in peaceful boat rides.
At nightfall, plunge into the exciting realm of casinos in New Zealand. Check out Auckland's SkyCity Casino and Dunedin's grand glamor for some thrilling fun. Enjoy delicious meals whilst playing your favorite games with a chance to win big. Entertainment is abundant, so get ready for an unforgettable experience.
This combination of activities creates a one-of-a-kind travel experience. Jump off cliffs, soak up the sun on the beach, and try your luck with glimmering lights. This interesting mix promises to give you a variety of options in New Zealand. Feel excitement when adventuring around, peacefulness while basking in nature's grandeur, and eagerness as you place bets at casinos. Not only will this journey be diverse but also thrilling and unforgettable!
Final Thoughts
New Zealand is a great place to explore. There are many exciting activities and relaxing spots. You can go bungee jumping or relax on the beach, take a chance at the casinos or enjoy delicious meals. Every traveler will find something they like here; it's sure to be an amazing experience full of fun and surprises!