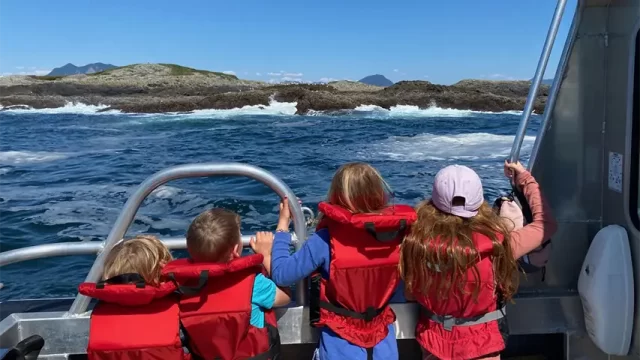 Ahous Adventures, an eco and cultural adventure tour company owned and operated by the ʕaḥuusʔatḥ (Ahousaht) Nation, has officially launched at Nišmâqin (Nis-maa-quin, Maquinna Marine Park) in the heart of ʕaḥuusʔatḥ haḥuułii (Ahousaht hahoulthee – territorial lands, waters and culture).
Ahous Adventures offer an exciting variety of excursions within ʕaḥuusʔatḥ haḥuułii, including hot springs tours, whale watching, and bear watching. Ahous Adventures invites visitors to explore ʕaḥuusʔatḥ territories through the lens of the people who have lived on and stewarded these lands and waters since time immemorial. By openly sharing ʕaḥuusʔatḥ knowledge, culture and history through storytelling on the lands and waters, locals and visitors can connect deeply with the true spirit of the remarkable ecosystem.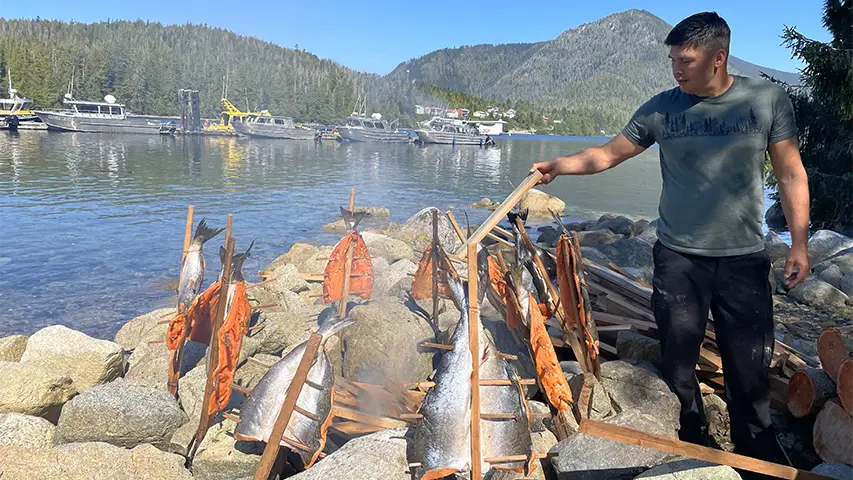 "We are looking forward to welcoming locals and visitors to Tofino on our eco and cultural tours," says Hasheukumiss, Tyee Ha'wiłh (Richard George) of the Ahousaht Nation. "The launch of these tours will continue to strengthen the vital role that ʕaḥuusʔatḥ have within the tourism industry, and provide an opportunity for visitors to learn about the rich ʕaḥuusʔatḥ history, culture and experience all that the beautiful lands have to offer."
Ahous Adventures is essential to ʕaḥuusʔatḥ's economic development within the tourism sector – a sector the ʕaḥuusʔatḥ have been historically marginalized from. The launch of these eco and cultural tours intends to continue building a sustainable conservation economy, further ʕaḥuusʔatḥ self-determination, and create training, employment and mentorship opportunities for ʕaḥuusʔatḥ community members, as well as partnerships with non-ʕaḥuusʔatḥ businesses and crown governments.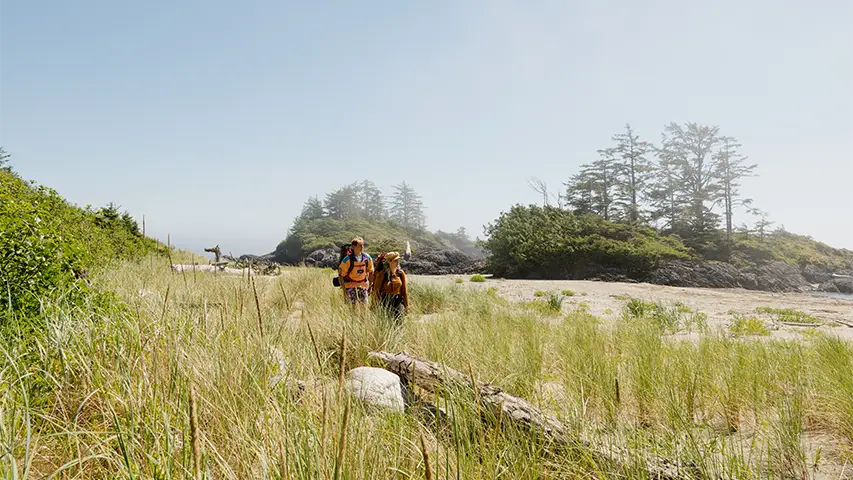 "Ahous Adventures creates a real opportunity for members of the Ahousaht Nation and neighbouring Nuu-chah-nulth communities to access meaningful employment, mentorship and training out on the lands and waters of their ancestral territories. Transmission of cultural knowledge through storytelling is a cornerstone of cultural health and identity. Careers in the tourism industry provide Ahousaht people the ability to practice, share and strengthen their culture on a daily basis," explains Corene Inouye, General Manager of Ahous Adventures.
On May 15th, Ahous Adventures' inaugural journey transported ʕaḥuusʔatḥ Tyee Ḥaẁii (Tyee Hawii) Maquinna and the National Chief of the Assembly of First Nations, Roseanne Archibald, through ʕaḥuusʔatḥ Sound to Nišmâqin. Colloquially known today as the Maquinna Provincial Marine Park, ʕaḥuusʔatḥ Ḥaẁiiḥ (Ahousaht Hawiith) have engaged with BC Parks to begin the renaming process. The chosen name for this ecological and cultural gem is Nišmâqin – the land that is ours.