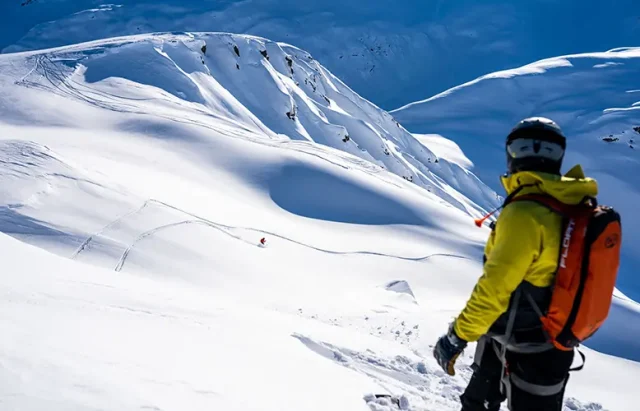 Tordrillo Mountain Lodge, Alaska's premier heli-skiing and luxury adventure resort, today announced they will open for the 2024 winter season on February 9. The multi-sport adventure lodge offers custom seven-day, seven-night winter packages that include exclusive heli-ski and snowboard access to the Tordrillo Mountain Range, world-class guides, and luxury accommodations for an unparalleled Alaskan experience.
"Tordrillo Mountain Lodge is the place to visit for a true, unadulterated Alaskan vacation," says Mike Overcast, Tordrillo Mountain Lodge co-founder and Alaska heli-ski pioneer. "With our remote location, unmatched mountain access, deeply experienced guides, and intimate lodge, we offer a fully curated, once-in-a-lifetime experience to every single guest."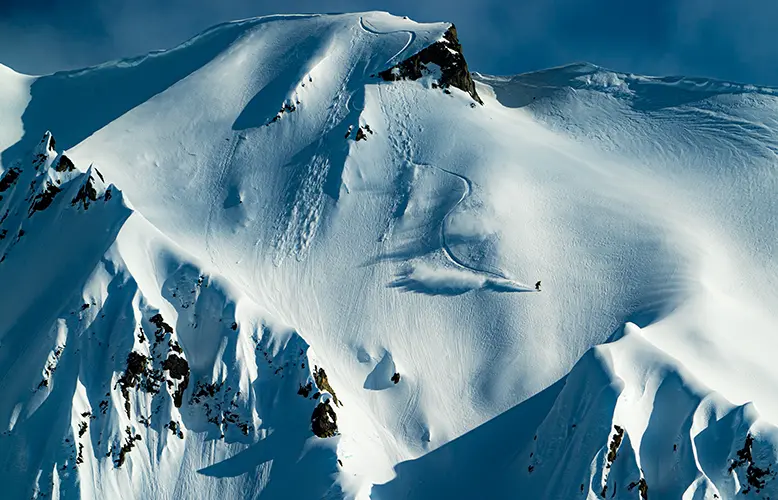 Surrounded by more than one million acres of Alaskan skiing terrain and with 600 inches of snow each winter season, Tordrillo Mountain Lodge offers some of the most exciting heli-skiing and boarding in Alaska. The resort itself also boasts a number of on-site winter experiences to round out a true luxury vacation. Below are a few highlights for the upcoming winter season; for more information visit www.TordrilloMountainLodge.com.
Winter 2024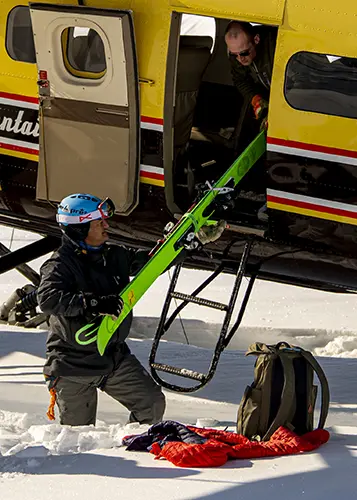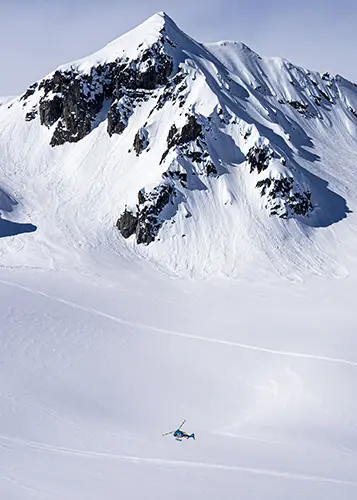 Heli-Skiing and Boarding
The endless terrain and colossal vertical feet surrounding Tordrillo Mountain Lodge, paired with regional expert guides and pilots make for a bucket-list heli-skiing experience. Runs top out at 7,500 feet and end at 2,000 feet with panoramic views of Denali and volcanic summits; and the area is also home to clearer skies and more flyable conditions than anywhere else in the state.
"We constantly scout new terrain – pretty much daily – and our career guides each have more than 20 years of experience in heli-skiing and avalanche safety. You will not find the level of expertise we offer in this sport anywhere else in the world," says Overcast.
Winter packages include seven days of custom, private heli-excursions curated to guests' skill levels, from intermediate to expert.
Lodge-Based Activities
Downtime at the lodge is designed to be leisurely, adding to the luxury of a bespoke vacation. Guests can opt to do any number of activities – from a glass of wine in the custom hot tub with panoramic lake and mountain views to daily yoga and guided stretching; a riverside massage; snowshoeing; or Nordic skiing on the property.
Take a Cold Plunge in Judd Lake – Guests can take part in the ancient-tradition-turned-wellness-trend, a cold plunge in frozen Judd Lake, followed swiftly by a warm-up in the resort's lakeside, wood-fired sauna.
Explore 20 KM of Groomed Trails – When guests are not carving fresh tracks through the Tordrillo range, they can explore the property's groomed trails via Nordic skiing, fat tire biking and snowshoeing. No need to bring extra equipment – the lodge is fully outfitted for these adventures.
Custom Wagner Skis for the Tordrillo Range: As part of a continued partnership with Wagner Skis, guests are able to order custom Wagner skis designed specifically for the conditions they will encounter in the Tordrillo Mountains. New this year, guests can have their skis delivered directly to their home ahead of their visit to Tordrillo Mountain Lodge.
Après with a View (of the Northern Lights) – Tordrillo Mountain Lodge rests adjacent to Judd Lake, which boasts panoramic mountain views in daylight, and stunning opportunities to take in the Northern Lights at night. Alaska's shorter days last through mid-April, affording longer nights and more opportunity to soak in the aurora borealis while soaking in the lodge's outdoor, custom-made copper hot tub, or catch the show from multiple decks or cozy rooms with floor-to-ceiling windows.
New Paddle Tennis Court – Opened this summer and designed to adapt to Alaska winters, the new paddle tennis court at Tordrillo Mountain Lodge features special ground-level snow removal gates so the courts can stay playable when the weather is clear.
Lakeside Lodging – In the winter, there are two lodges available to guests that each sleep twelve, as well as more intimate options that sleep two– all of which can be booked for private groups or among a small group of other guests. The exclusive, well-appointed accommodations provide cozy respite after adventurous days, including gourmet meals from the resort's private chef and exclusive access to the on-property sauna, massage cabin, hot tub, and more.
All winter packages are seven-day, seven-night stays and include seven days of heli adventures; safety equipment and ski/snowboard demos; gourmet meals; exclusive access to Judd Lake and all lodge-based activities; transportation from Ted Stevens Anchorage International Airport to Hotel Captain Cook (Anchorage); one double-occupancy room at Hotel Captain Cook the evening prior to Tordrillo Mountain Lodge reservation; and a round-trip flight between Anchorage and Tordrillo Mountain Lodge.