There are a lot of ways to make your next trip more luxurious. You might not think that a vacation is an opportunity to be pampered and spoiled, but there's no better time than the present. It's easy enough to do if you take some simple steps ahead of time – start by booking the room with the best amenities, choose from among those restaurants for dining options before you arrive, and pack your suitcase with high-end toiletries. Read on for our list of tips guaranteed to make your next trip feel like a luxury experience!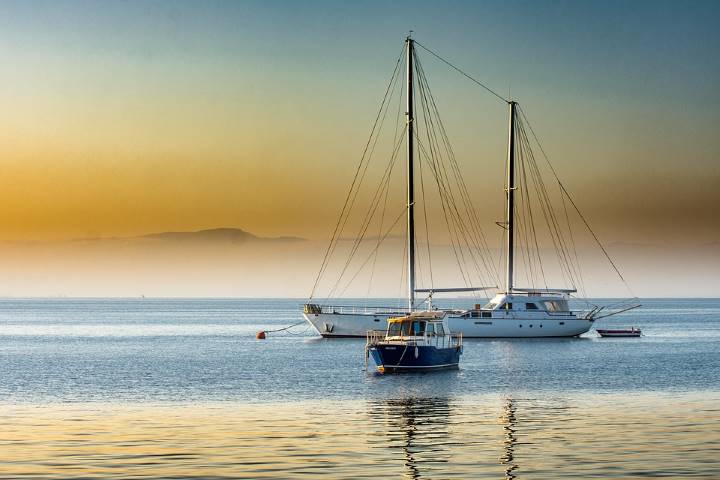 Charter A Private Yacht
Renting a yacht is the most luxurious option for your next vacation. It's at least worth thinking about if you're traveling in a group that appreciates top-of-the-line amenities and services, or you just have an extra bit of money to spend on luxury travel. Yacht rides are truly unforgettable, with fantastic views and delicious drinks, especially if you're traveling somewhere exotic. You can find a private yacht charter in Indonesia, Bahamas, Seychelles, Ibiza, or wherever you want to go! These are usually small groups, so you'll get the attention and service that you deserve.
One thing to keep in mind is that, because yachts are smaller than cruise ships, they will need to dock at certain places along your route if you're going around a large landmass, like an island or peninsula. So be sure to do some online research ahead of time, so you have a general idea of where you're going, just in case.
If You Can't Charter A Yacht, Choose The Top-Rated Hotel
Top-rated hotels are always a safe bet when it comes to luxury. This is because they have a certain standard of quality that is universally respected. You know that you're going to have a wonderful experience just by looking at the rating site for that particular hotel chain. Many of them also offer extra amenities, like spa services, free drinks, and VIP treatment. Spa services are the best way to ensure relaxation and take the edge off of vacation stress before it even starts. Also, make sure that your hotel has a top-rated pool, both inside and outside. Either one is a great way to spend time in between activities, and you're sure to get some great photos.
Look for Luxury Restaurants
Wherever you're going, find out ahead of time which restaurants are rated as top-rated in the area. Usually, that means chains or popular local spots. It's worth it to spend a little extra when you're on vacation if it means getting an excellent meal! Look for restaurants that offer unusual dishes such as lobster, caviar, or other upscale seafood. Or check for a restaurant that has a specific experience that you know you'll enjoy – this could be anything from offering dim sum to having an extensive wine list. Also, check out at least one restaurant that has Michelin stars. These are worth the extra price point because they have high reviews from professional critics, so you know that there's a basis for their rating. In any case, make sure to leave plenty of time to make reservations because top-rated restaurants are always very busy!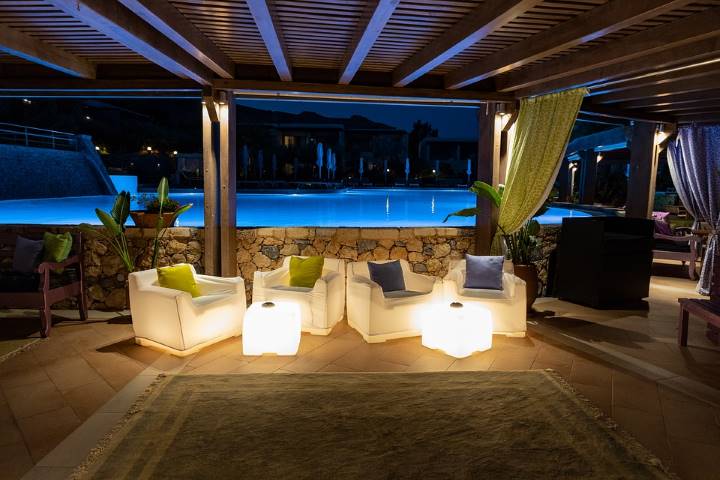 Find Yourself A Private Guide
This is especially useful if you're traveling somewhere exotic. A private guide will make sure that you never miss out on something interesting. They'll even go as far as to schedule your visit to places like monuments and museums ahead of time, so you don't have to wait in line at all, which is a huge bonus! They know the best routes to take, so you can spend more time relaxing, but also enough to give you a good taste of the area.
You should follow this guide's recommendations for hotels, restaurants, and even beach clubs that are worth checking out. They have insider information that gives their advice extra weight, so they're sure to point you in the right direction!
Take Interesting Excursions
If you really want to make your vacation relaxing and memorable at the same time, then take some interesting excursions. This is a great way to see places that most tourists don't get to see unless they're part of a group tour. Take, for example, an all-inclusive diving trip: it's something that not everyone gets to do, and you'll have a great time doing it! Other options include going on a guided tour of some historical site or seeing if there's a private club that you can join.
The best thing about all-inclusive vacations is that they allow you to enjoy your vacation stress-free, knowing that everything has been taken care of ahead of time.
Don't Forget To Pack Luxury Clothes!
If you're going on a high-end vacation, then make sure that you pack luxury clothes. This doesn't mean taking an extra suitcase of designer clothes with you. Instead, it means making the effort to pack things that you know will look great and feel comfortable. You can even take a suit or two or some cocktail dresses if you're going somewhere upscale. Don't forget to pack jewelry as well – it's never a bad idea to bring along some gold jewelry for a tropical resort getaway! That way, you won't have to worry about how you look or what kind of outfit you're going to wear for the day. Instead, it'll be a piece of cake!
Make sure that you don't forget any toiletries and amenities, either. These include perfumes, soaps, lotions, and more. If you're staying at a luxurious hotel then they'll probably provide these for you, but if not then be sure to bring them yourself!
A luxurious vacation is one that's stress-free and where you can truly enjoy yourself. Make sure to take care of all the details ahead of time, don't forget to pack luxury clothes, consider taking an excursion or two, and make sure to eat at a nice restaurant wherever you go! Any one of these will make your next vacation trip luxurious enough for you, but the best thing to do is implement them all. That way, you're sure to have a great time!