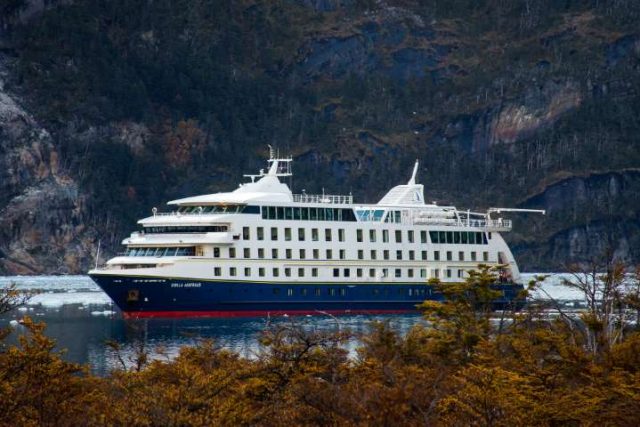 Adventure cruise specialist Australis presents adventure and eco travelers one of the most unique travel experiences with sole commercial access to explore some of the southernmost regions of South America including Patagonia, Tierra del Fuego and Cape Horn, one of the few unspoiled destinations on the planet. From September to April of each year, both the Stella Australis and Ventus Australis offer a variety of itineraries between Punta Arenas, Chile and Ushuaia, Argentina. They also serve as the only means of luxury transportation through Patagonia from country to country.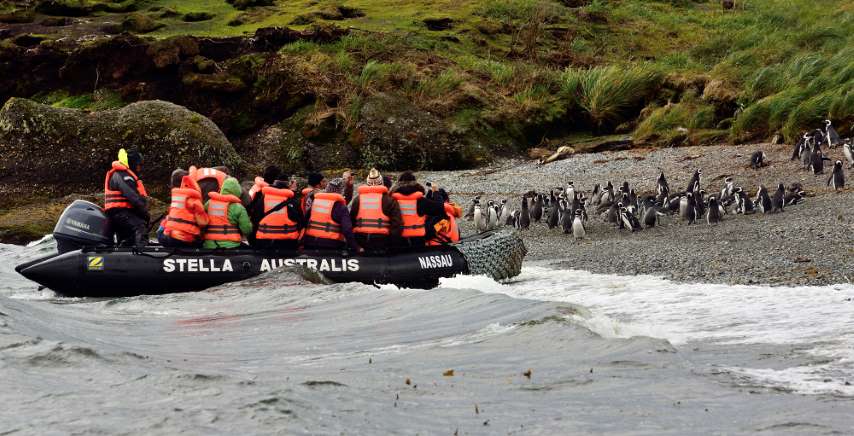 The ships feature a number of first-class comforts. Travelers enjoy three lounges equipped with modern audiovisual equipment, a dining room, as well as a spacious deck, allowing for unobstructed views of the spectacular scenery. Cabin highlights include picture windows, independent climate controls, private bathrooms and a phone. Meals comprise fresh foods from the area and top-notch Chilean wines are served each night at dinner.
Each of the cruise tours follow the fjords of the southern edge of Tierra del Fuego highlights the stunning, natural beauty of Patagonia and several of its most important historical sites. Whether you are sailing aboard the Stella or Ventus vessel or coming from either Chile or Argentina, the four or eight-night journey includes visits to wildlife rich Ainsworth Bay, massive Pia Glacier as well as mystical Wulaia Bay and the legendary Cape Horn.