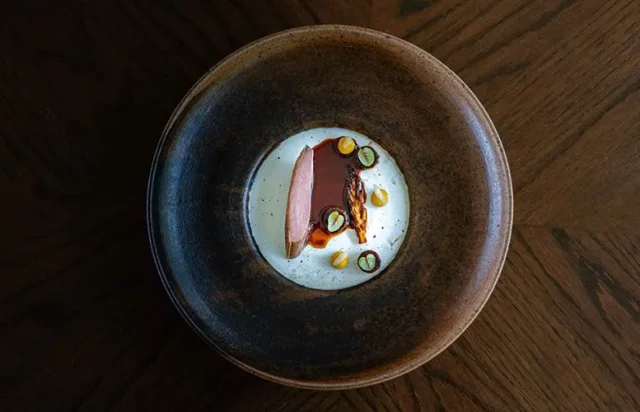 PRU, the only restaurant in Phuket to have ever received the prestigious Michelin star, will give guests front-row seats to the best of Thailand when its new kitchen premieres on November 1.
Helmed by Executive Chef, Jimmy Ophorst, PRU has blazed a trail for sustainable fine dining in Thailand. And the "Inside-Out" experience, housed in a new purpose-built restaurant, dissolves the traditional wall between the kitchen and the dining room.
With an open kitchen encouraging connections with guests, diners will be able to see how each morsel is prepared, thereby providing complete transparency to the culinary process.
"We've been inspired by the kappo style of service, where the formality between the chef and his guests are eliminated as the chef 'cuts and cooks' the freshest seasonal ingredients based on interactions with each guest," said Ophorst. "We adopted the philosophy in the new restaurant design to create the Inside-Out experience and bring our guests closer to the best ingredients Thailand has to offer."
The restaurant, located inside the exclusive grounds of the award-winning Trisara resort, has ten seats at the kitchen counter where guests can witness Ophorst and his team upclose. Guests wanting more space can experience Inside-Out in the main dining room. Further seating for exclusive small group events is available inside The Reserve, a private dining room inside a modern wine cave that houses a select collection of over 200 premium and rare wines.
Broadening 'farm-to-fork' to embrace the wider local community, the new PRU experience uses artisanal products throughout the customer journey. From lounge chairs to the tiles used to the artwork decorating its walls, PRU highlights community crafted products. All courses are served using ceramics made by InClay Studio from Chiang Mai, and all utensils are produced by local Thai artisans.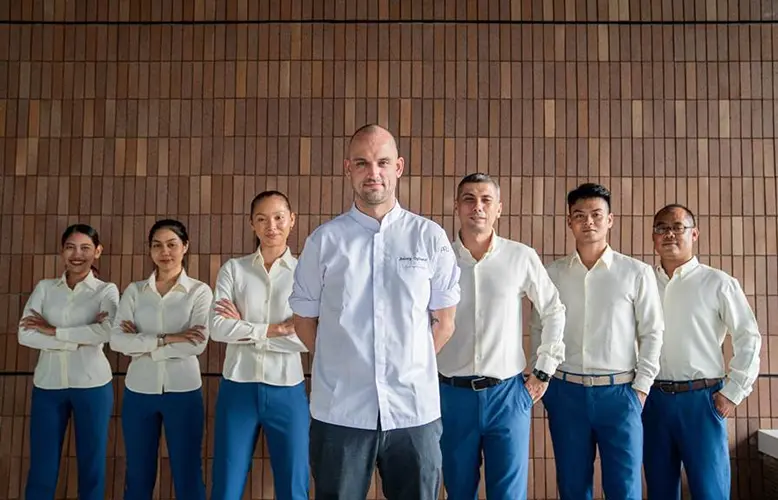 "Fine dining should connect people across cultures," said Ophorst. "We're proud to play a role to connect our guests to the richness of Thai products via our 'community-to-fork' principle which includes artisans as our partners."
Further building on PRU's reputation for shaping lesser-known Thai ingredients into delicious bites in a sustainable way, an additional bespoke menu, Gaia, is offered, which is completely ovo-lacto plant-based. Moreover, the restaurant serves lunch that features a lighter seasonal fare with different courses from the evening menu.
"We've come a long way to be where we are now," added Ophorst. "But we want to look forward to attracting customers from around the world to Phuket with the objective of dining at PRU. Every chef wants to improve and push to the highest level possible and I'm no different. The creative scope that the new venue affords us means that the sky's the limit."