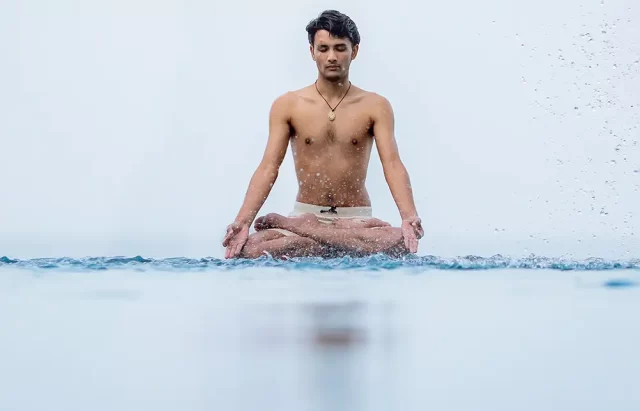 Essence of Ashram welcomes people from all over the world to share their interest in Yoga to inspire their learning with a consistent and ongoing focus on yoga, in an interactive and connected community, sharing ideas on one's yoga perspectives, and being guided through traditional yoga methods and philosophies.
This is a refined and luxury experience where guests will find abundant space, strength in connection with others, and the privacy to suit their needs.
A sublime and energising entry into traditional yoga methods, with generous support from expert yogis, to develop an evolving pathway to deeper yoga.
This life-evolving retreat in Aleenta Phuket-Phang Nga Resort & Spa will include:-
3 or more ashram-styled activities each day
Full board wellness menu including vegan and plant-based options
Round trip airport transfer
DATE
18 – 25 April 2023
2 – 9 June 2023
2 – 9 August 2023
2 – 9 September 2023
2 – 9 October 2023
2 – 9 November 2023
LED BY YOGI AAYUSH SHARMA
Aayush is a student at heart and a teacher by profession. His first encounter with the concept of yoga was at a very young age when his mother read him some ancient texts such as 'Bhagvad Gita', 'Mahabharata', 'Ramayana' as stories. Those stories sparked curiosity in Aayush and introduced him to the practices of yoga. He got so immersed in it that he used to chant mantras out loud on streets as a young child.
Asanas were not a part of Aayush's life until the age of 13. It is then he started learning Hatha Yoga and Ashtanga Vinyasa Yoga. He practiced with many different teachers in Rishikesh, India for over a year and went to deeper his understanding of the Ashtanga Vinyasa in Mysore and has been travelling to different parts of India to learn from many great masters.
Aayush's teaching focuses on finding one's true nature by exploring different corners of mind and body through practice and cultivating a warrior mindset that enables students to overcome difficulties and grow.
What's unique about Aayush's classes is that he can maintain discipline whilst being open to new experiences and bring curiosity within his students to search for their true nature.