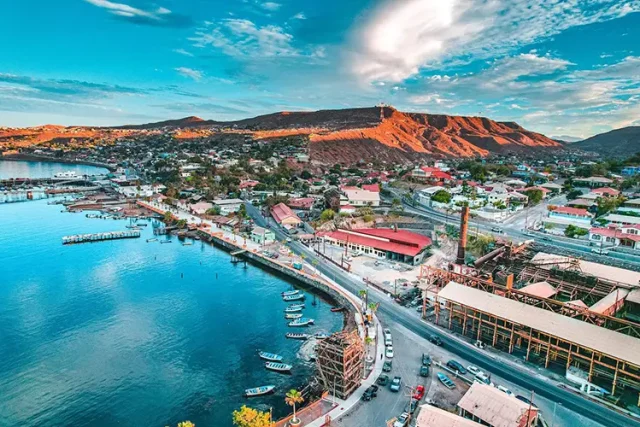 The enchanting town of Santa Rosalia, located in the heart of Baja California Sur, is now officially recognized as a Pueblo Magico – "magic town" – joining the prestigious ranks of Mexico's most captivating destinations. The designation is a mark of excellence granted by the Mexican government, signifying a town's beauty and historical importance, and heralding it as worthy of exploration. Santa Rosalia is among 45 new inductees added to the list this month.
"We are honored that Santa Rosalia is being recognized as a Pueblo Magico and are looking forward to exciting growth in the town's tourism industry and local development as a result of this designation," says Jesus Ordonez. "We welcome first-time and returning visitors to the town to immerse themselves its picturesque landscapes, authentic charm, and vibrant community."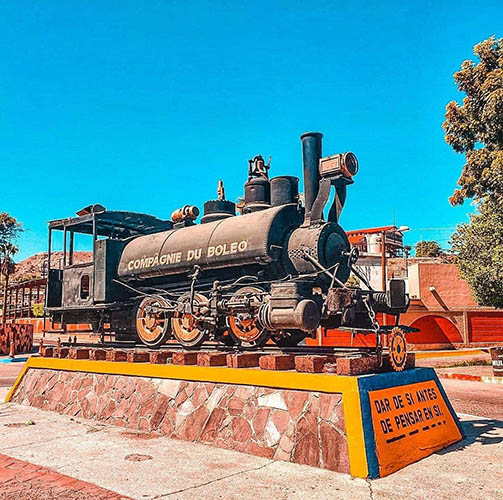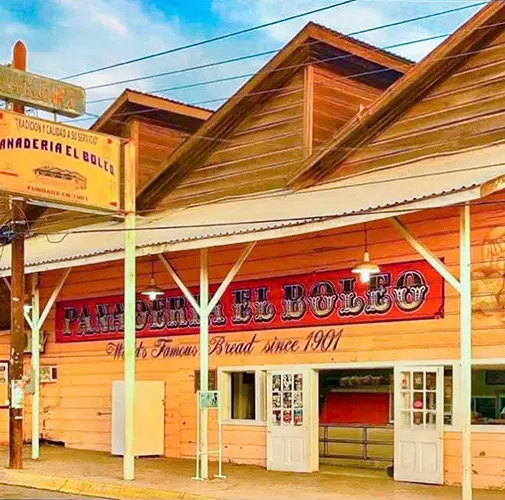 Located on the eastern coast of the Baja California Peninsula, Santa Rosalia offers a wide range of immersive activities for visitors seeking a memorable experience. Adventure enthusiasts can explore the stunning coastline, with its pristine beaches and crystal-clear waters ideal for snorkeling, scuba diving, and fishing. The nearby Sierra de la Giganta mountain range provides ample opportunities for hiking, biking, and wildlife spotting, rewarding nature lovers with breathtaking vistas and diverse ecosystems.
Originally established by French miners, the town itself is steeped in history, showcasing architectural gems that reflect its rich past, such as the iconic Santa Barbara Church with its striking iron facade, a design attributed to Alexander Gustave Eiffel (of the Eiffel Tower), along with other French-influenced architecture dotting the town. The historic mining district of El Triunfo –once the largest town in BCS— transports visitors back in time, offering a glimpse into the region's once-thriving industry.
As a Pueblo Magico, Santa Rosalia will receive increased support and investment from the Mexican government to preserve and promote its cultural, historical, and natural assets. Historically, the Pueblo Magico status encourages the development of infrastructure and amenities to accommodate a growing number of visitors, resulting in an enhanced experience for tourists and locals alike. The influx of visitors will provide new opportunities for local businesses, artisans, and entrepreneurs, fostering sustainable growth and creating jobs within the community.
About Santa Rosalia, BCS: Santa Rosalia, located in Baja California Sur, Mexico, is a captivating town nestled between the stunning coastline and the Sierra de la Giganta mountains. The city was founded as a company town by the French Compagnie du Boleo in 1884, who established the area's renowned local copper mines. Today, it is a burgeoning tourist destination offering curious visitors a unique blend of history, adventure, and authentic Mexican experiences.
About Pueblo Magico: The Pueblo Magico program, initiated by the Mexican government in 2001, aims to promote and preserve Mexico's most charming towns that possess significant cultural, historical, and natural value. These designated towns offer visitors an authentic Mexican experience, showcasing the country's diverse heritage, traditions, and captivating attractions. This designation serves as a seal of quality, ensuring that the town's traditions, cuisine, and craftsmanship are safeguarded and celebrated for generations to come.