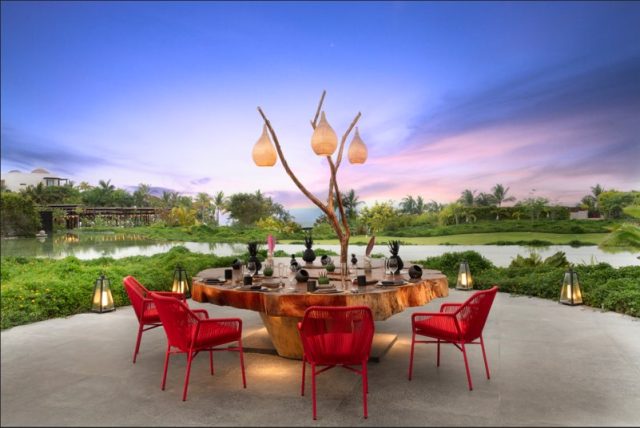 As the leaves begin to turn and the crisp autumn breeze sets in, we might find ourselves longing for a post-summer adventure to spice up our transition to the fall season. What better way to do so than indulging our taste buds with the most unique and incredibly delicious culinary experiences offered by luxurious resorts and destinations. From a corn experience in Guatemala to making clam chowder in the Cape, these gastronomic sensations need to be added to your fall bucket list.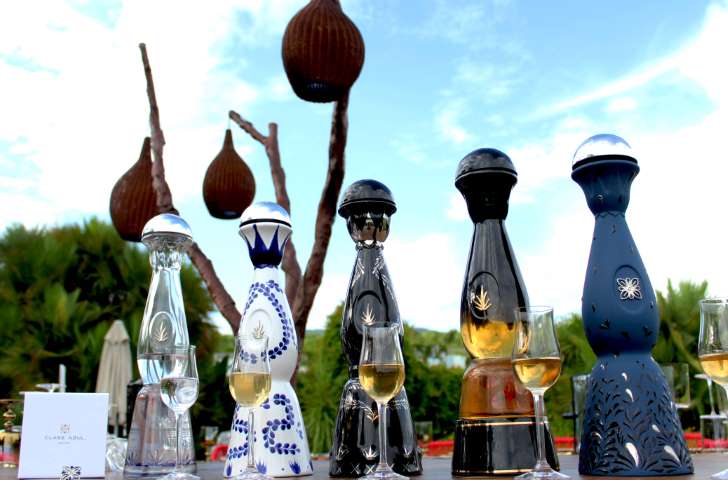 La Experiencia Maiz at Villa Bokeh
Located in the lush outskirts of Antigua, the newly opened Villa Bokeh is a celebration of Guatemalan culture, craftsmanship and conviviality, overlooking the lush, volcano-laden landscape that surrounds the historic, colorful town. With a keen focus on supporting and uplifting the endearing local Mayan community, Villa Bokeh's approach to sustainability extends into its kitchen, helmed by newly appointed executive chef Marcos Saenz. Keen on recovering the lost art of cooking with indigenous products, Saenz has forever been fascinated with growing and buying local and the entire process that entails. Pulling from the earth, working with your hands. This is what inspired him to pursue a career as a chef. Saenz's menus seek to bring back to the forefront the ingredients unique to this part of Central America. Ingredients like chipilin — a perennial legume that is native to Central America — and loroco, a seasonal delicacy which can be found mostly in Chiapas, Guatemala. Also native herbs like hierba mora – amaranth seed. Don't miss the "Experiencia Maiz" — a tea time-like experience inspired by one of the country's most coveted ingredients.. Corn, or "elote", is a superfood in Guatemala and the way it is cultivated and cooked is akin to textile weaving. It's an artisanship. The experience is meant to celebrate the farmers, the process and the ingredient's many uses, via a selection of bite-size pieces made with different varieties of elote.
Mesa1 Tequila Experience at W Punta de Mita
A bohemian, yet chic beach resort located on Mexico's coveted Riviera Nayarit, W Punta de Mita offers majestic oceanic views, complete luxury and an elevated gastronomy scene. The resort offers unique culinary options from a converted vintage Chevy truck that serves fresh beachside ceviche and Jean Georges' critically acclaimed Spice Market to Mesa1 – an alfresco chef's table experience located on its own private island. Only accessible by stepping stones, guests at Mesa1 are seated at a 100-year-old Parota tree table, situated in the heart of the resort. With only one nightly seating, Mesa1 is said to be the world's most exclusive dining experience, but now, the restaurant has taken it up a notch to offer a special five course dinner pairing with Clase Azul Tequila. For this intimate dinner, Chef Ismael Gonzalez blends local ingredients and products to create dishes that highlight the rich flavors of the region, complemented with a carefully selected Clase Azul Tequila.
Secret Vegan Menu at Caribe Hilton
One of Puerto Rico's most beloved resorts, the iconic Caribe Hilton is located in the heart of Old San Juan where travelers can enjoy a gorgeous beachfront oasis with just a short plane ride from most major US cities. Serving as Hilton's first international hotel in 1949, it's no question this historic property is known for its exceptional service, oceanfront swimming pools, hand-crafted cocktails (including the original Piña Colada) and vast array of cuisine with 11 different restaurants and bars available on-site. From the only beachfront Morton's Steakhouse and local Puerto Rican fusion at Lola's to tapas at Caribar, Caribe Hilton has something delicious for everyone– including vegan eaters, but shh…this new menu is top secret! Now offered at Caribar, guests who use the code word, "homegrown," upon ordering will have access to a full vegan menu made with the freshest and locally sourced ingredients, providing a special "farm-to-table" experience. With whole food recipes like butternut squash risotto and grilled portabella, truffle essence soup and a decadent flourless chocolate cake, all guests (vegan or not) will be opting for this hush-hush "homegrown" cuisine.
Vittle Art Experience in Willemstad, Curaçao
The vibrant and colorful Dutch-Caribbean island of Curaçao is recognized worldwide for its natural beauty, stunning beaches and year-round tropical weather. But the island is also beaming with culinary talent and a thriving cultural arts scene. Travelers seeking a once-in-a-lifetime, curated, private dinner can book a workshop experience with Vittle Art Ran by local Curaçaoan Kris Sling, the farm-to-table dinner features fresh, authentic and locally-inspired dishes from his eclectic farm in the countryside. Enjoy a personalized menu of 9-10 courses, all prepared with ingredients from the land and local ancestral cooking techniques. Plates are served in an al fresco terrace around sunset, offering sweeping golden views of the island's cacti-filled, rugged terrain. Many say it feels like you're in Tuscany.
Hook & Cook at Southernmost Beach Resort
Situated along the southern limit of the famed Duval Street, the award- winning Southernmost Beach Resort features a modern sleek design and classic coastal charm, while ocean views abound. Boasting three palm-fringed pools with private cabanas, a secluded tanning pier, a signature restaurant, and four bars, this oceanfront oasis sets the tone for a memorable stay in Key West's Historic District. While all of the offerings on-property will leave you longing to stay, ocean enthusiasts and foodies alike can also revel in experiencing the sporting fishing capital of the world with the resort's "Hook and Cook" option. The experience allows guests to bring the fish they reeled in that day for the chef to personally prepare it to their preference. People travel from around the world for the world-class deep sea fishing in Key West, from massive marlin, sailfish, and mahi mahi, anglers are guaranteed to dine in on the freshest local seafood that they hooked themselves. Let the resort's concierge set it all up. From sea to table, this one-of-a-kind dining experience is a delectable way to end the day.
Clam 'Chowdah' Cook Off at Ocean Edge Resort & Golf Club
Calling all want-to-be master chefs! Cape Cod's award-winning Ocean Edge Resort & Golf Club recently launched its Clam "Chowdah" Cook Off offering for a quintessential Cape Cod culinary experience. The resort invites guests to put on their cooking aprons and hats – literally – to create one of New England's most signature dishes, clam "chowdah". The chef will guide guests on how to make a classic New England clam chowder, step by step. Guests can replicate the recipe, or put their own spin on it by adding in a selection of vegetables of their choosing, such as corn, tomatoes, carrots, leeks, sweet potato and more. To cook up a bit of friendly competition, at the end chef will sample each of the clam chowders and select a winner, who receives a dining credit to put towards another delectable meal on property (ahem, their lobster roll is not to be missed!). The experience is exclusive to overnight guests and is available for families and groups up to ten persons.
Tuscan Wine Tasting at Grand Universe Lucca
The charming city of Lucca remains one of Tuscany's best kept secrets, where Grand Universe Lucca is bringing the region's best wines front and center. The hotel features three immersive Tuscan wine tasting experiences – the Montalcino, Montecarlo, and Super Tuscan and Chianiti Classico. The Tuscan Wine & Olive Oil's experience includes guests' selection of two of these wine tastings based on their personal preference, as well as an olive oil tasting experience. This culinary experience dives into the production of local wines and olive oils, detailing the connection and elements of the Tuscan region and how they come together to create quintessential Tuscan wines and oils. Afterwards, guests are invited to enjoy the resort's masterful rotation of wine at the hotel's ancient Eterno Wine Cellar, which features remnants of an ancient wall and an extensive collection of Tuscan wines.