Los Cabos celebrates the addition of three brand-new Blue Flag certified beaches. The newly anointed blue flag beaches, La Gaviota, Monument and El Surgidero, help to bring the total Blue Flag beaches in Los Cabos to 22. This makes Los Cabos the number one certified Blue Flag beach contributor in Mexico.
Headquartered in Copenhagen, Denmark, the Blue flag program is operated by the Foundation for Environmental Education, one of the leading environmental groups from around the globe. The Blue Flag certificate is a prime indicator that lets the public know that the beach you choose has passed and continues to meet a series of stringent environmental, educational, safety-related and access-related criteria.
The iconic eco-certification blue flag currently flies over the 22 pristine Cabo beaches, including: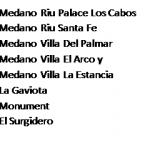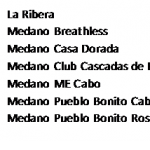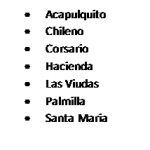 The 22 certified blue flag beaches not only meet the stringent safety criteria but also are surrounded by stunning landscapes, exotic wildlife and marine species, activities for all ages, world-class resorts and more! All 22 beaches are currently open for all tourists to enjoy with a limited capacity of 30%, daily from 10 a.m. to 6 p.m.
It is clear that Los Cabos is a beautiful destination that envelops its visitors in unique moments and experiences. A destination that has always determined its commitment to verify the safety and well-being of their community, visitors, biodiversity and natural resources that coexist in its ecosystems. For further information on Los Cabos Tourism and its beaches, visit https://www.visitloscabos.travel/things-to-do/beaches/swimming-and-safety/