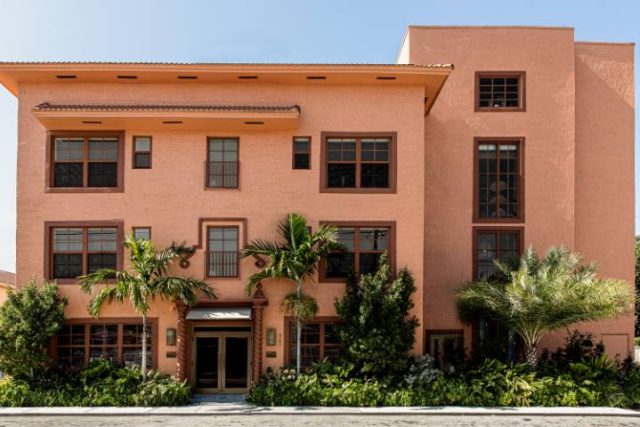 Life House announces the reopening of Life House, Little Havana in Miami on November 10, 2021.
The Life House, Little Havana building is a historic 1920s icon that incorporates elements of Mission Revival style architecture. Located just minutes from the vibrant Calle Ocho, Life House Little Havana features 33 rooms, a first floor living room lobby, library and coworking space, courtyard garden, and a rooftop bar and restaurant, Terras – an elevated take on the Latin street food cuisine. Life House, Little Havana will also be home to an on-property food forest where ingredients will be sourced as part of the company's in-house food and beverage program.
The hotel tells the true story of Little Havana – that of a diverse plurality of cultures, not only Cuban – that settled into a spanish-speaking neighborhood after fleeing their home regimes from Cuba to Ecuador, from Colombia to Venezuela and more. Life House tells this story through the lens of a high-born expeditionist who has discerningly traveled throughout Latin America and curated this tropical mansion with a collection of vintage and custom furniture, fixtures, and contextual artwork and textiles to depict the various places and global perspectives he discovered. Guests enter through a House of Hackney wall-covered entryway that leads into the property's luminous atrium featuring a three story gallery display of artworks by local Cuban photographer Christina Arza. The Living Room lounge showcases custom mahogany millwork accented with Afrocuban ceramics to highlight a historically overlooked artistic and social movement in 1920s Cuba, focused on establishing the legitimacy of Black identity in Cuban society and art. The guest rooms continue the narrative by displaying art by Leandro Feal and rendered in shades of Guava pink and palm green with accents in soothing cream and warm mahogany wood. Colombian artist, Sai Vargas, has hand painted a tropical mural that graces the property's stairwell.
Life House, Little Havana celebrates this story with curated music, art, and local retail programs that bring the tropical mansion to life and pay homage to the community. As music plays a pivotal role in Latin American cultures, Life House has partnered with music curator and resident DJ Mauricio Espinoza Techarassi, son of popular fashion designer Silvia Tcherrasi, to elevate the on-property music programming with special nights held on Thursdays, Fridays, and Saturdays.
"Our Little Havana Life House has always been my favorite, not just because it was our first property, but because of the depth of the story we're telling and the bold approach we've taken to tell it," says Rami Zeidan, Founder & CEO of Life House. "In a world where the word authentic is overused regularly, we think of ourselves as not just storytellers, but journalists and screenwriters with the mission of telling true stories with depth and substance. I think we've done that in Little Havana in a beautiful, contextual hotel and I can't wait to spend the winter there and share it with guests who want the same."
The food and beverage program also features an immersive culinary experience. Terras – the rooftop cocktail bar and restaurant — offers a menu inspired by elevated urban street foods found throughout Latin America, designed by the expeditionist's latin lover. The couple understood the respective cultures through the street food on their travels and  the menu is designed to evoke the feeling of being at their urban rooftop garden, where she serves as the hostess culling herbs from the edible gardens to serve her most intimate friends under the stars. Terras offers shareable plates to celebrate the authentic blend of Latin-American cuisine, focused on approachable street food from the Caribbean, Mexico, and Latin America. Guests can also sunbathe in the garden while being served fresh juices, cocktails, and delicious, health-conscious snacks. The cocktail program is a dynamic selection of craft cocktails zeroing in on tequila, mezcal and rum mixed with specialty tinctures, syrups, juices, as well as herbs and spices pulled from the property's rooftop garden. 
The announcement of Life House, Little Havana follows the brand's most recent opening of Life House, Lower Highlands in Denver and Life House, Nantucket. The brand will be launching several more hotels next year across the country and beginning to grow delicately into international territories as well. Life House continues its mission to make travel more meaningful and more accessible through the creation of authentically local places with narrative and substance that help serve to bring travelers and locals together for a shared sense of place and belonging.
Reservations and additional information for Life House Little Havana, including full buyouts of the hotel for Art Basel or corporate retreats, can be found on Life House's website.