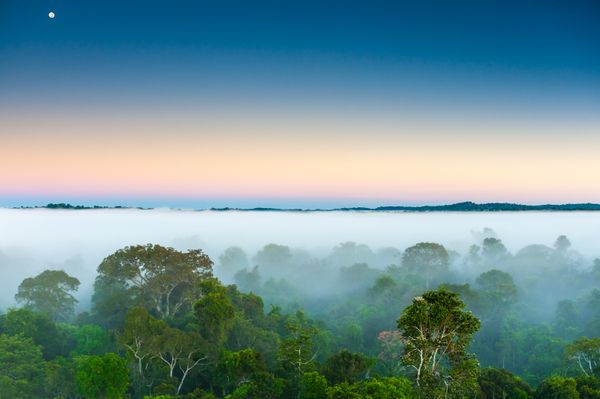 Luxury tourism from the UK to Brazil has never been hotter, and with the news just announced that Virgin Atlantic will launch daily flights on their Dreamliner fleet between London Heathrow and São Paulo in 2020, the spotlight is back on the destination. The first and only association dedicated entirely to Brazilian luxury travel, Brazilian Luxury Travel Association (BLTA) is a collaboration of 38 of the country's finest hotels, resorts, lodges and tour operators and as such, has its finger firmly on the pulse of the latest trends in luxury travel to Brazil. Ahead of an international roadshow of 20 BLTA partners beginning in London on 11 April 2019, BLTA president, Martin Frankenberg, shares his tips to what's new in luxury to Brazil.
INTERNATIONAL LUXURY HOTEL BRANDS EXPANDING INTO BRAZIL
Many of the globe's most iconic luxury hotel brands are expanding their operations with new properties in Brazil. Within the last two years, both Oetker Collection and Four Seasons have opened hotels in São Paulo, and Fairmont will open a property in Rio de Janeiro in the coming months. Elsewhere, Anantara will debut its first hotel in South America later this year on the Atlantic coast on the Maraú Peninsula in Bahia. Six Senses has also announced plans to open its first hotel in South America in the state of Alagoas in 2021. Frankenberg anticipates that all these properties will join BLTA as the come online.
STRONG GROWTH IN BRAZILIAN LUXURY HOTEL BRANDS
Fasano Hotels, long regarded as Brazil's main luxury hotel group, has opened three new hotels in the last year in Angra dos Reis, Belo Horizonte and Salvador, with a fourth scheduled to open in Trancoso during 2019. Emiliano also has expansion plans.
INBOUND LUXURY TRAVEL TRENDS
Many BLTA member hotels have noted that they are receiving many more clients from all over the world looking for celebration travel, from couples looking for memorable honeymoons to tribes of friends or family celebrating a landmark birthday or anniversary. In terms of popular destinations within Brazil, the beaches and Rio de Janeiro have long been on the wish list of international travellers, but BLTA members are seeing a rise in demand for nature destinations, with the Pantanal and Amazon regions, being in higher demand at the moment.
SUSTAINABILITY AS THE NEW LUXURY
In 2018, BLTA launched its first Sustainability Award, aimed at encouraging its members to adopt sustainable practices and share information; created the Sustainability Fund; adopted a conservation area; and funded conservation initiatives that support responsible tourism in the Alcatrazes Archipelago. "Sustainability is the new luxury and in Brazil we are treading a path we hope will seamlessly integrate trends in global tourism, where, rather than consuming products, travellers wish to participate in transformative experiences that sharpen their senses and connect them in a simpler and more direct way to local culture and environment," said CEO of BLTA, Simone Scorsato.
The UK is one of BLTA's primary source markets and the Association will be bringing a group of members to London on 11 April 2019 for a day of business conferences and workshops with key trade players at the Embassy of Brazil in order to further develop the high-end travel sector in Brazil.
"Bringing together at one event the best of Brazilian luxury hospitality, including some competitors, shows that the travel industry believes and invests in the power of teamwork to promote Brazil. We compensate for the small investment made in promoting Brazil abroad with focussed efforts targeted at a niche market to attract key buyers in our major source markets for luxury travel to Brazil," commented Martin Frankenberg. CEO of BLTA, Simone Scorsato, added, "We have always strived to strengthen Brazil's positive image abroad, and this is only possible through the engagement and joint effort of BLTA member entrepreneurs, and supporters such as TAP Air Portugal."
A success story of promotion of Brazil abroad, BLTA has held roadshows in Europe since its launch in 2014, coming to London in 2015 and 2016, and to Paris in 2014-16. The success of these meetings is demonstrated by the fact that 20% of luxury visitors to Brazil come from Europe – Brazil's second largest market by number of guests.
"Our mission is to strengthen luxury travel to Brazil through experience excellence aligned with the values of the global luxury travel industry and to genuinely and creatively promote the image of a contemporary and sustainable country abroad, while reflecting Brazil's hospitable and creative DNA in everything we do," said Simone Scorsato. "This translates to unique tours that reveal a country ready to welcome discerning travellers from around the world. We believe that by 2020, Brazil will be in a leading position in the luxury travel sector in Latin America."