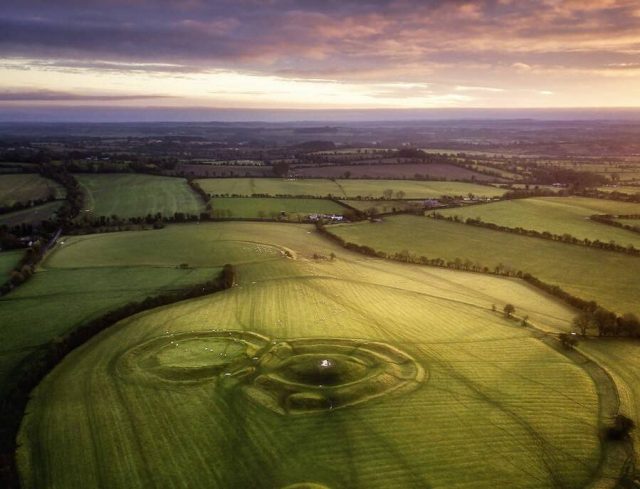 Calling all early risers – it's summer solstice! The summer solstice is the day of the year with the longest period of daylight, while the winter solstice is the day with the shortest period of daylight. In summer the sun reaches its highest point of the year, while at the winter solstice, the noon sun is the lowest it will be all year.
In Ireland, celebrating the solstice is the continuation of a tradition that stretches back thousands of years to pagan times, when people would gather at sacred sites such as the Hill of Tara, homeplace of the gods. 
Near the Hill of Tara in County Meath there is one of the most prominent Neolithic sites known as Newgrange. It dates to 3,000 BC. with deep links to Irish folklore and is a popular location to celebrate the solstice
The World Heritage Site of Brú na Bóinne is situated within a bend in the River Boyne. It is famous for the passage tombs of Newgrange, Knowth and Dowth, built some five millennia ago. These ceremonial structures are among the most important Neolithic sites in the world. They contain the largest collection of megalithic art in western Europe.
The visitor center at Newgrange has just undergone a major reimagining and its state-of-the-art exhibitions illuminate the history of these extraordinary places. Starting in the Visitor Centre Newgrange and Knowth is now a combined interconnected visiting experience. This allows for greater access to the sites and for the first time an outside only option is available at Newgrange when chamber access is full.