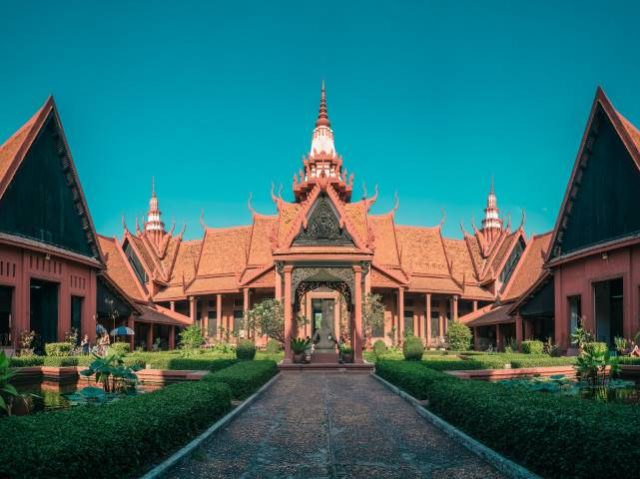 With Phnom Penh on track to become the most vaccinated city in Southeast Asia, moves are afoot within Cambodia's tourism industry to work towards a possible reopening of borders for fully vaccinated international travelers by November this year.
The Cambodian tourism ministry recently announced that fully vaccinated international tourists with proof of their inoculation could be allowed into Cambodia as soon as November 2021. To make travel more convenient, Cambodia is also considering lessening or the full removal of the 14-day quarantine policy for fully vaccinated tourists, barring certification showing a negative COVID test 72-hours before travel and another negative COVID test upon arrival at Phnom Penh International Airport.
Cambodia is currently the second most vaccinated country in Southeast Asia after Singapore: the Kingdom has already inoculated over 60% of its 16.5 million people, while over 95% of its residents in the capital Phnom Penh (2.1 million) are already fully vaccinated. The country anticipates it will reach herd immunity with 75 percent of its population double vaccinated by the end of September this year. The Cambodian government has also recently started vaccinating children over the age of 12 starting in August.
In April 2020, Cambodia closed its borders to tourists in a bid to control the spread of COVID-19. Last year, the country recorded zero deaths and less than 400 cases, mostly imported and caught at the border. However, in February this year coronavirus started spreading countrywide, triggering a strict two-month nationwide lockdown. Cambodia emerged from lockdown in June and efforts have been underway since to vaccinate the population through the country's mass inoculation efforts.
"We've been very fortunate in Cambodia to have access to vaccines and I'm pleased to report that 99 percent of our hotel staff are already double vaccinated," said Herman Kemp, general manager of Hyatt Regency Phnom Penh, which opened in the Cambodian capital in January. "That together with our stringent hygiene measures, makes me confident that we will be prepared for international visitors once travel resumes."
Kemp added that Cambodia's successful reopening will be dependent on a fast inoculation rollout and consumer confidence. "If Cambodia continues on the current vaccination trajectory, we will most likely become the first country in Southeast Asia to open to tourists," he said. "When that happens, I'm looking forward to welcoming international guests to our beautiful property and showing them all that this amazing city has to offer."