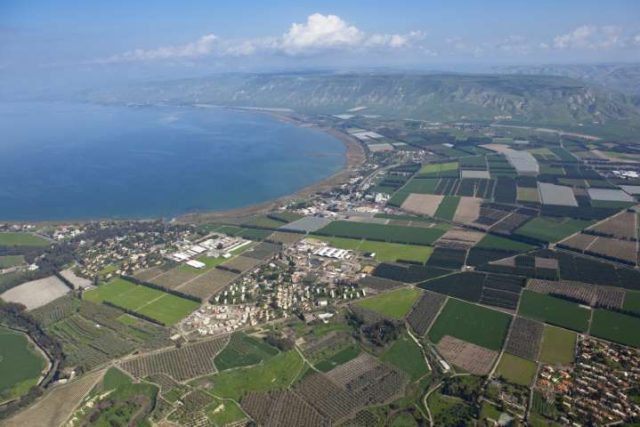 Israel's diverse landscape makes it a great place for any nature lover and offers many things to do. From the sandy beaches to the colorful northern hills, there are many great places to sleep under the stars. No matter your preference, Israel's camping destinations are as varied as they are gorgeous. I have put together a list of some of the best campgrounds which range in the amenities they offer and activities nearby.
Gofra Beach: Gofra beach on the eastern shore of the Sea of Galilee is one of Israel's most popular beach camping sites. It's replete with eucalyptus trees so there's plenty of shade for your tents. For those who want a camping experience with a little more comfort, you can opt for an upgraded area in which you get a fridge, a lighted area you control, and picnic tables among other amenities.
Campsite Masada West: The Masada West Campsite is located near three incredible national parks: Masada National Park, Tel Arad National Park, Tel Be'er Sheva National Park. Masada is one of the must-see locations in Israel with its rich history and stunning views. The campsite also has it all! It's equipped with full lighting, drinking fountains, barbeque area, bonfire areas (including firewood), fixed and movable tables, electrical outlets, mobile phone charging units, restrooms, showers, and a field kitchen with gas cooktops, sinks, and large refrigerators.
Yarkon National Park: Located close to Tel Aviv, Yarkon National Park is a convenient woodland getaway for those living in the center. With access to Yarkon River for boating and kayaking, colorful gardens, hiking, bike trails, and one of Israel's largest water parks, in addition to other outdoor experiences, it's great fun for the whole family. Its lush greenery and refreshing river will surprise you, considering Yarkon National Park's proximity to bustling Tel Aviv.
Yehiam Fortress: The Yehiam Fortress Campsite is a nature reserve in Kibbutz Yehiam with a beautiful shady walking path. Minutes away from the Yehiam Fortress National Park, visitors can spend the day in an impressive fortress with ancient buildings from the Crusader and Ottoman periods. You can continue with learning the history of the Yehiam fortress by hearing the story of the defenders of Yehiam during the Independence War. Lantern and fortress tours are also available when you book the campsite. With lighting, faucet for washing dishes, electric outlets, picnic tables, mobile phone charging units, field kitchen and a restroom, you can relax and enjoy the Yehiam Campsite.
Dor Ha'Bonim Beach: For those who have trouble leaving the beach at night, Dor Ha'Bonim is the spot to camp. One of the few beaches in Israel that allow for camping, this scenic spot just south of Haifa will lull you to sleep with the calming sound of waves. Whether you're bringing a tent or just sleeping on the sand under the stars, it's an ocean-lover's paradise. Perfect for families, groups of friends or a romantic weekend away with that special someone, with majestic views of the sunrise and sunset.