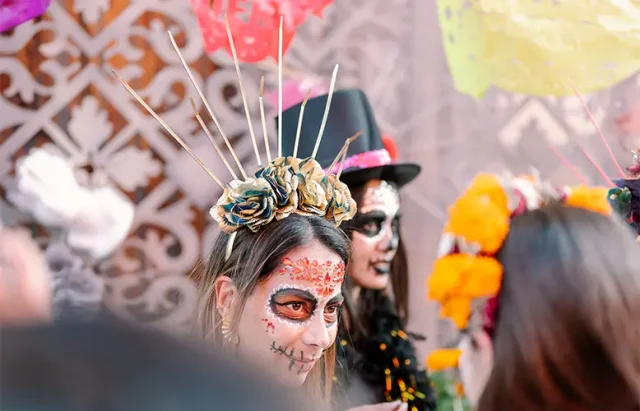 Casa de Sierra Nevada, A Belmond Hotel in San Miguel de Allende, is hosting an exclusive Día de Muertos celebration in collaboration with artist Betsabeé Romero. Located in the heart of San Miguel de Allende, Casa de Sierra Nevada pays homage to tradition in its purest form, by collaborating with renowned Mexican visual artist, Betsabeé Romero. This exclusive experience ushers in the soul of San Miguel de Allende as the quintessential haven for Dia de Muertos. Seamlessly intertwining history, art, and culture, this celebration promises a profound journey into the heart of Mexico's most cherished and revered traditions.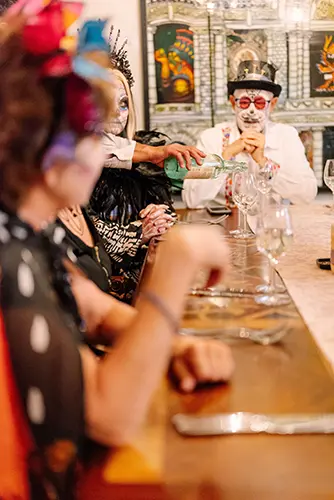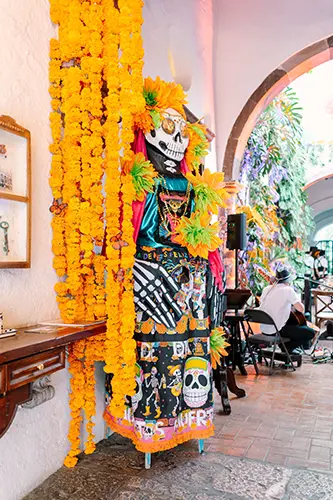 This year, Casa de Sierra Nevada captures the essence of Día de Muertos with an exclusive art installation curated by Betsabeé Romero. The installation takes over various spaces within the property including Andanza, Casa Limon, Pool Arches, and Tunki Rooftop by Handshake all adorned with vibrant recycled plastic flowers, hand-printed latex skulls, and more. Guests will have the opportunity to engage in conversations and experiences led by Betsabeé Romero herself. As a multi-disciplinary artist, Romero is known for her impactful work that combines various mediums and explores themes of cultural heritage, identity, and social change.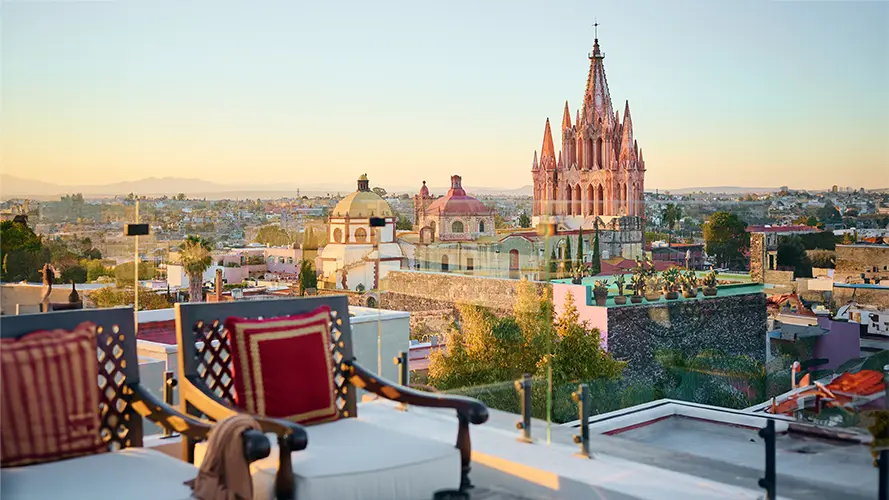 Guests booking a minimum three-night stay between October 31 and November 5 can enjoy welcome cocktails, daily breakfast, a La Catrina (skeleton) makeup session for two, and a Romero-designed personal altar kit. This kit allows guests to build their own altars dedicated to loved ones directly in their guest rooms. The celebration culminates with an exclusive cocktail event at Tunki Rooftop by Handshake on November 1 and a dinner party at Andanza Restaurant on November 2. Featuring an educational conversation with Betsabeé Romero, this immersive experience offers a deep understanding of the cultural significance of Día de Muertos while offering traditional culinary dishes including Pozole, Tamales, Dulce de Calabaza (pumpkin candy), and Pan de Muerto.