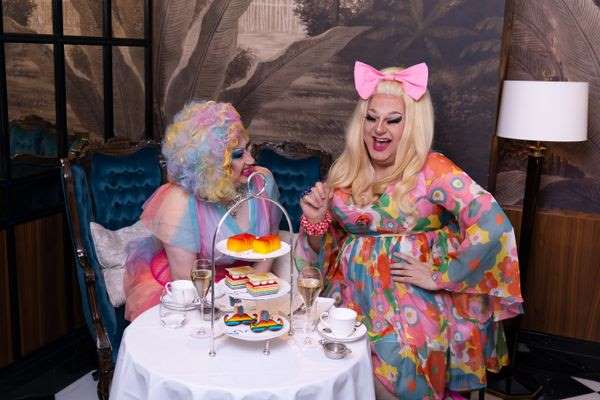 Great Scotland Yard Hotel, London, is launching a sumptuous afternoon tea and delectable cocktail available from June 28th – July 2nd, to celebrate the annual, dynamic, Pride.
The Pride Afternoon Tea will take place in The Parlour, a relaxed lounge in the luxury hotel, which draws on tales of Britain's Victorian explorers. Guests will indulge in finger sandwiches such as 'Chicken beetroot coronation on brown bread' and 'Egg truffle mayo and chervil on briochette'. As well as dining on an assortment of delicate pastries and cakes, created by Great Scotland Yard Hotel's Head Pastry Chef, Verónica Garrido Martínez, including delicious 'Layered rainbow cake', 'Raspberry macaroon' and 'Summer love mousse'.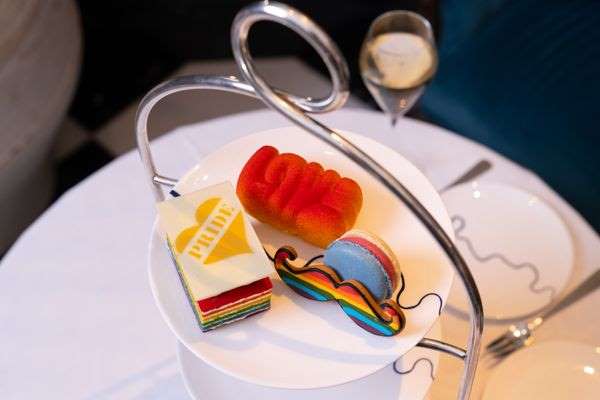 The hotel's signature cocktail bar, The 40 Elephants, will also be launching a special Pride cocktail, 'Rainbow Rhapsody', sponsored by the new Crystal Head Vodka Pride bottle and served over the five day period. The mouth-watering Rainbow Rhapsody cocktail combines Crystal Head vodka, Mandarin, Peach, Citrus, Vanilla and Prosecco, garnished with rainbows prinkles. On July 1st, The 40 Elephants will be offering two for one on Rainbow Rhapsody to celebrate the memorable day.
Over the exciting five day Pride period, the hotel will also be providing Crystal Head Vodka minis in bedrooms for Pride bookings, guests will be encouraged to take these down to the bar where they will be able to redeem the Pride cocktail.
Great Scotland Yard Hotel will be donating £1 per Pride Afternoon Tea sold over the period to Akt. Akt is a LGBTQ+ youthhomeless charity, providing safe homes and better futures for young people. £1 per Pride cocktail will also go toKaleidoscope Trust, an international human rights charity founded in 2011, fighting for the human rights of LGBTI+ peopleacross the Commonwealth and beyond.