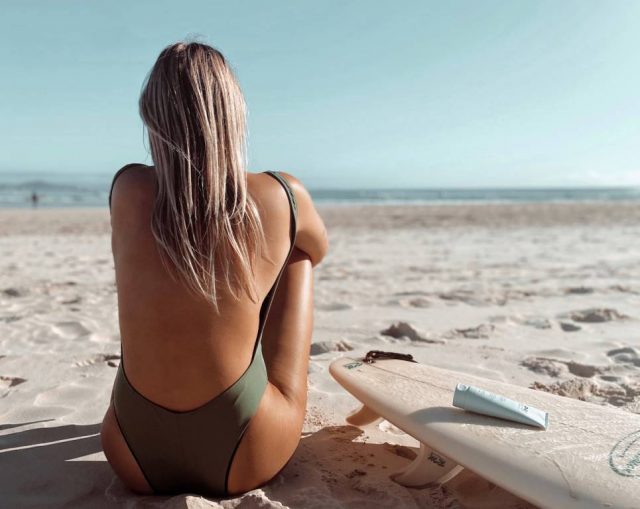 Just 13% of the world's oceans remain untouched by the damaging impacts of humanity, the first systematic analysis has revealed. Outside the remotest areas of the Pacific and the poles, virtually no ocean is left harbouring naturally high levels of marine wildlife. Huge fishing fleets, global shipping and pollution running off the land are combining with climate change to degrade the oceans, the researchers found. Furthermore, just 5% of the remaining ocean wilderness is within existing marine protection areas.
"We were astonished by just how little marine wilderness remains," says Kendall Jones, at the University of Queensland, Australia, and the Wildlife Conservation Society, who led the new research. "The ocean is immense, covering over 70% of our planet, but we've managed to significantly impact almost all of this vast ecosystem."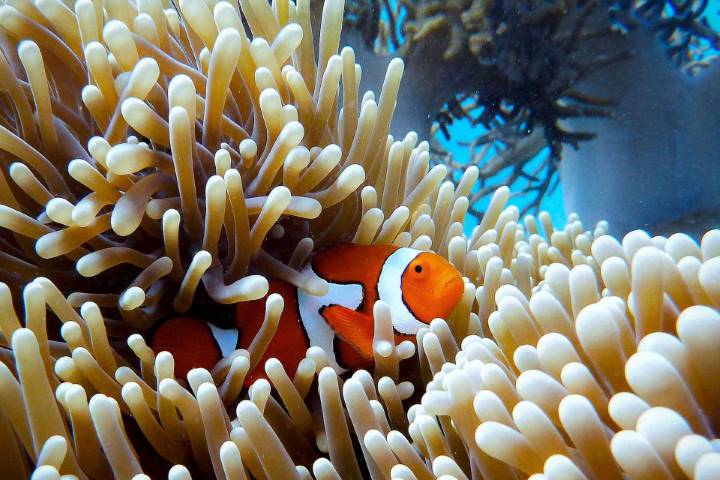 There is overwhelming evidence, shown now through many studies, that mainstream sunscreens are polluting our waterways, entering our oceans and affecting aquatic life. Oxybenzone, Octinoxate and Octocrylene are just some of the most commonly used UV-filters in chemical base sunscreens ingredients which are toxic to ocean life, acting as hormones disruptors on marine species and impacting coral reefs even from very small concentrations are unnecessarily damaging our oceans. It is for this reason that all People4Ocean Sun Care formulations exclude all water-polluting elements.
Many people are still unaware that 97% of sunscreens being sold around the world contain toxic ingredients harmful to marine life. In-fact, there is also research that the same ingredients can also be detrimental to human health following long term use even some that claim to be ocean freindly. In a global society and growing culture where consumers are more aware of their impact on the planet, and the role they have in preserving our ecosystems, People4Ocean is offering an alternative to the conscientious consumers looking at minimize their global footprint.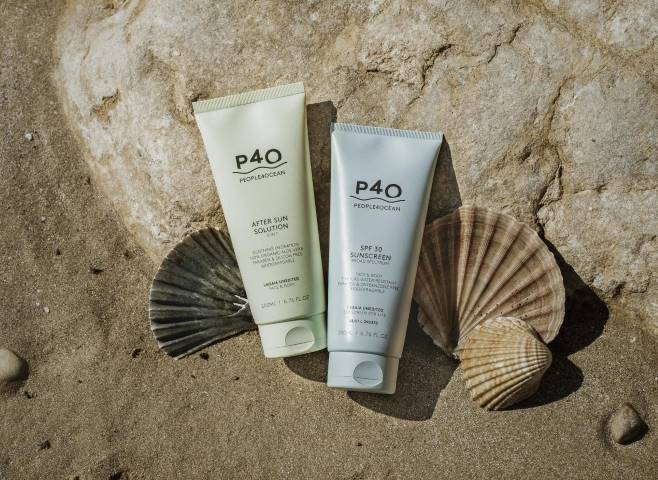 People4Ocean Pillars in Sustainability
• Free of water polluting ingredients. Biodegradable & reef-friendly formulas.
• Low carbon packaging made from 100% recyclable sugarcane PE bioplastic. No single-use packaging.
• 100% manufactured in Australia with solar power, sustainable & ethical practices.
• Offering carbon neutral domestic shipping.
People4Ocean 100% Natural Sun care
First launched in Australia back in 2018 and available in the UK from Jan 2021 People4Ocean Sun Care is the creation of accomplished marine biologists, husband and wife team, Louise and Austin Laing. Working in collaboration with Australian Spa label La Gaia Unedited they developed a one-of-a-kind sophisticated sun care range, eco-consciously formulated to protect sensitive skins and natural ecosystems. The entire range excludes all water polluting elements. Formulas are skin-loving, combining clean and active botanicals with mineral-rich ingredients making them ocean & skin-conscious. Using plant-based and local ingredients, the entire range is suitable for vegetarian (Australian sustainable beeswax being the only animal by-product to its formulas) and offers 100% plant-based products.
All products are 100% Australian-made, including their packaging. Using solar energy and sustainable manufacturing practices the brand commits to its ground breaking sustainability ethos within the luxury skincare market with bio-plastic packaging, carbon neutral shipping methods and pro-actively working with Reef Conservation projects globally, as well as supporting local initiatives in the regions they are distributed in (ex. Seychelles sales contribute back to local reef conservation initiatives).
People4Ocean All Natural Sun System https://www.people4ocean.co.uk