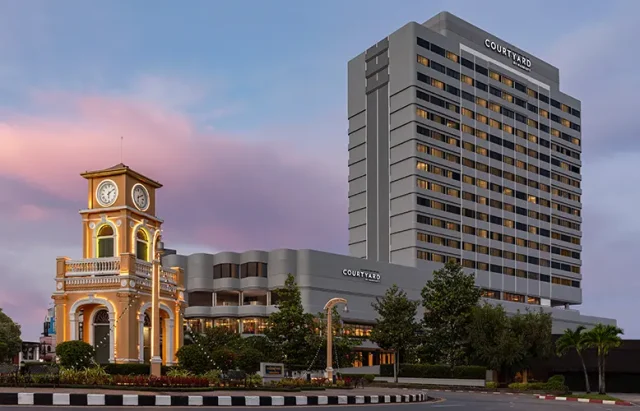 Courtyard by Marriott Phuket Town has revealed a series of enticing dining promotions that hotel guests and local residents will be able to enjoy throughout November 2023. Diners have a choice of creative culinary destinations, including Krua Talad Yai, the bright and inviting all-day restaurant, and Yue Restaurant & Bar, which specializes in contemporary Cantonese cuisine.
At Krua Talad Yai, which is nestled on the hotel's 2nd floor, every day can start in style with a bountiful All You Can Eat Breakfast buffet (06.30 – 10.30 hrs) that features a wide range of delicious Thai and international dishes, including vibrant live stations. For busy business and leisure travelers, the Speedy Lunch Box (12.00 – 17.00 hrs) offers a sumptuous afternoon meal on the go. A choice of three boxes are available, including Thai, Western and authentic Japanese bento set menus, all featuring freshly-cooked delicacies.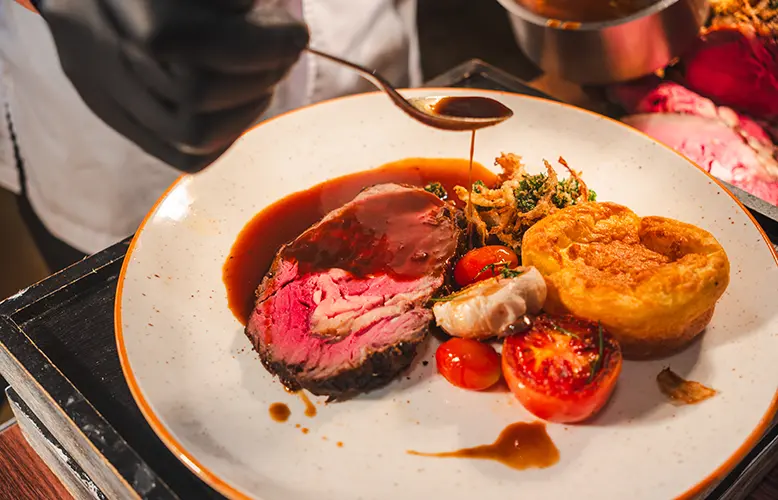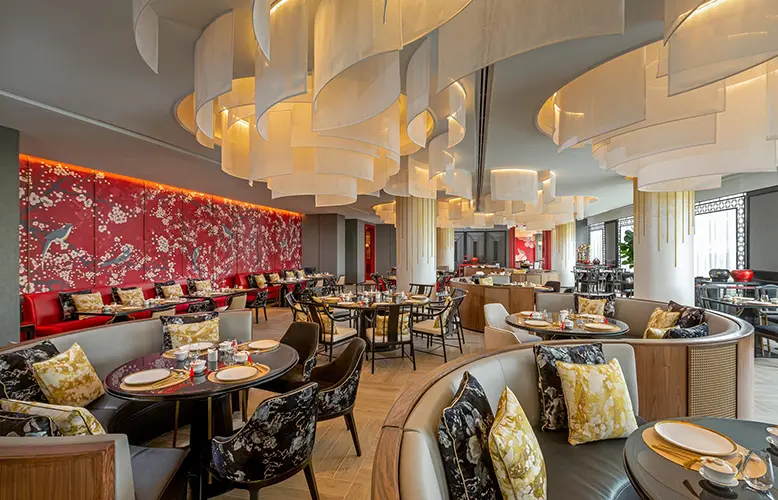 From Monday to Thursday, diners can make Culinary Discoveries every evening (18.00 – 22.00 hrs), as part of Krua Talad Yai's all-you-can-eat themed buffets. On Monday, the "Perfect Prawns" promotion will let seafood lovers savor fresh prawns, Tuesday showcases "A Taste of Italy", Wednesday is a "Midweek Meat Feast", and Thursday is the day for "Japanese Delights". Then, guests can celebrate the weekend with the Market Place Buffet, which is staged every Friday and Saturday (18.00 – 22.00 hrs). This memorable evening meal features an amazing array of international dishes, cooked to perfection using high-quality ingredients. This November, chefs will be highlighting the finest tuna!
Thanksgiving is a wonderful time of year to come together with loved ones, and Krua Talad Yai is helping local families to create a festive feast in the comfort of their own homes. Under the Thanksgiving Dinner At Home promotion, the hotel's chefs will present a full dinner to take home and enjoy with up to eight people, including a whole roasted turkey and all the trimmings! This is available on 23rd November only.
At Yue Restaurant & Bar, the stylish Chinese dining destination on the 2nd floor of Courtyard by Marriott Phuket Town, couples, families and friends can savor a full day of sublime Cantonese cuisine. Mornings start with the unique Dim Sum Breakfast, which offers an exquisite selection of traditional Cantonese dim sum, dumplings and wontons, plus signature noodles, soups, rice, congee and sweet treats. This delectable breakfast is available daily (07.00 – 10.30 hrs) throughout November.
Loved ones can then share a fantastic Family Set Menu for lunch (11.00 – 14.00 hrs) or dinner (18.30 – 22.30 hrs). Two appetizing options are available, both of which are ideal for six or ten people: the Yue Superior Set Menu features a Yue Happiness Platter, crab meat soup, Peking duck, Yue Sichuan prawns, original braised fish maw, steamed sea bass, fried egg noodles with seafood, and a classic Chinese dessert. Alternatively, the Yue Emperor Set Menu includes a Deluxe Combination of appetizers, Yue Golden Emperor soup, Cantonese-style Peking duck, wok-tossed prawns & scallops with asparagus, the Yue Andaman Sea King, grilled grouper, wok-fried Hokkien noodles with shrimp & BBQ pork, and a tropical dessert.