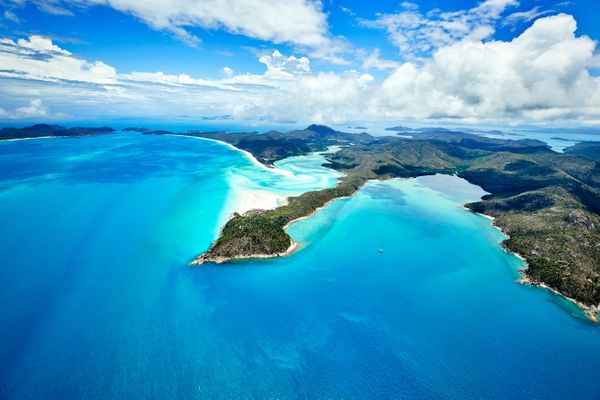 Daydream Island Resort, dreamily located in Australia's Whitsundays, reopens in April, with a focus on protecting the pristine and world-class marine ecosystem, of the Great Barrier Reef, one of the world's greatest wonders.
Three resident marine biologists on the island will ensure the resort continues to champion conservation, by monitoring marine life and inspiring environmental awareness. Guests at Daydream, which re-opens after a US$70 million refurbishment will get to experience the reef up close, in a secluded and stunning setting, on the island, as well as offshore.
Situated between the Queensland mainland and the Great Barrier Reef, Daydream has its own Living Reef, designed by leading Australian marine biologist, Johnny Gaskell.
The Living Reef will be a free-form coral lagoon wrapping 200 metres around the resort, holding more than 1.5 million litres of water. Gaskell and his colleagues, husband-and-wife marine biologists Nick Guinee and Louise Kirk, will offer expert insider knowledge on the reef and its health.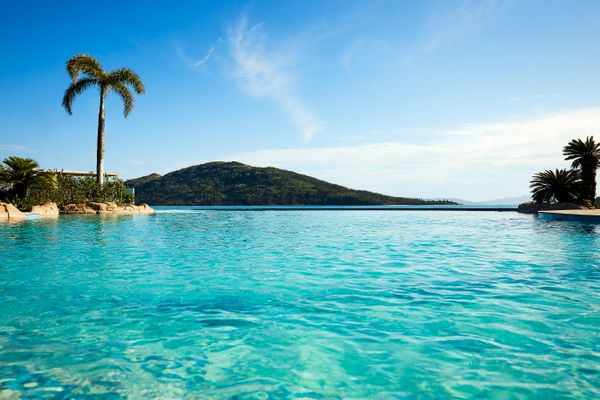 The redesigned lagoon represents the varied habitats of the Whitsundays, and includes feeding stations and an underwater observatory for guests of all ages to explore reef life.
"Guests can see for themselves how our marine environment impacts the wider ecosystem," said Gaskell. "Feeding our 18-year old stingray, named Pikelet, will remain a daily highlight for guests, complementing the more serious aspects of our work including marine health checks, coral monitoring and preservation, and other projects."
He added: "As custodians of this magical environment, it's vital we preserve and restore where we can, and by inspiring our guests to be environmental guardians – both on holiday and when they head home – will mean Daydream Island Resort plays a meaningful role in sustainable tourism in Australia."
The Great Barrier Reef is the world's biggest single structure made by living organisms, and supports a wide diversity of life.
Daydream's guests can explore the island and surrounding Marine Park, by sail boat or self-guided snorkel safari. Helicopter sightseeing experiences over the Great Barrier Reef, and to world famous Whitehaven Beach, a four-mile stretch of pristine white sand on Whitsunday Island – are also on offer.
The Great Barrier Reef is home to marine animals including more than 1,500 species of fish, 411 types of hard coral, one-third of the world's soft corals, 134 species of sharks and rays and six of the world's seven species of threatened marine turtles.
Jayson Heron, Daydream Island Resort's Director of Sales and Marketing said Daydream is ideally located for marine research. "Our position at the heart of the natural splendour of the Whitsundays and Great Barrier Reef means we're ideally placed for sharing information on how we can all contribute to preserving and protecting the world's largest living structure, and implementing measures in our day-to-day lives to preserve and protect the environment."
Daydream Island Resort is easily accessible by Cruise Whitsundays sea transfer from Port of Airlie or by air shuttle from Whitsunday Coast Airport. Both are just 2.5 hours flight time from Sydney.