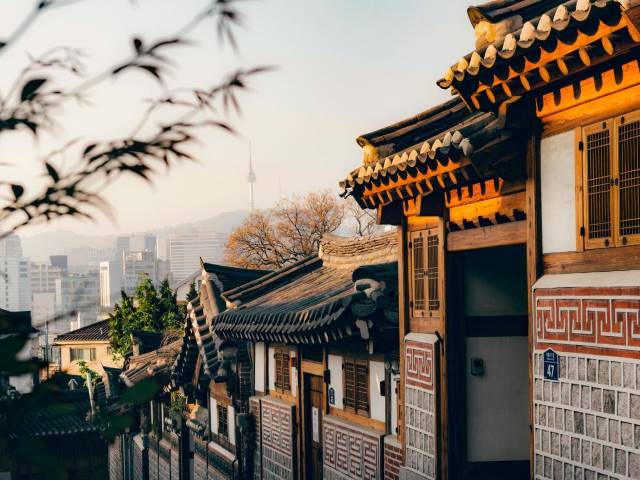 There's an undercurrent buzzing beneath South Korea's eclectic capital city – and not just because it's the world's most wired city. Aside from its infinite cable connections and public wifi coverage, this neon-flecked metropolis is renowned for its 24-hour lifestyle which entices both daytime wanderlusters and nocturnal travelers.
Seoul is a sensory overload in all the best ways. From mouthwatering food to K-pop-laden nightlife to the ethereal splendour of ancient palaces and temples, few cities can boast truly having something for everyone, but Seoul actually delivers, including a wealth of must-see attractions. Shoppers find themselves in retail paradise checking out the overflowing markets of Namdaemun and craft lovers can score unique wares in the artsy Insa-dong neighbourhood. Spa lovers can soak all day thanks to South Korea's famous spa culture.
Recent research from digital travel leader Booking.com found that travelers hungry to get back out into the world again are more motivated than ever to explore the new. One quarter (26%) of travelers reported that stepping outside of their comfort zone is a big part of helping them to relax and reset. Of that 26%, two thirds (66%) shared that staying somewhere with different scenery than home helps them to recharge. For some, trying new cuisines (57%) and others, hearing a new language (35%) helps them feel rejuvenated. Regardless of which element you look forward to most on a new adventure, Seoul is a sure thing when looking to refresh your senses and shower yourself in all that the world has to offer. 
Eat your way through Seoul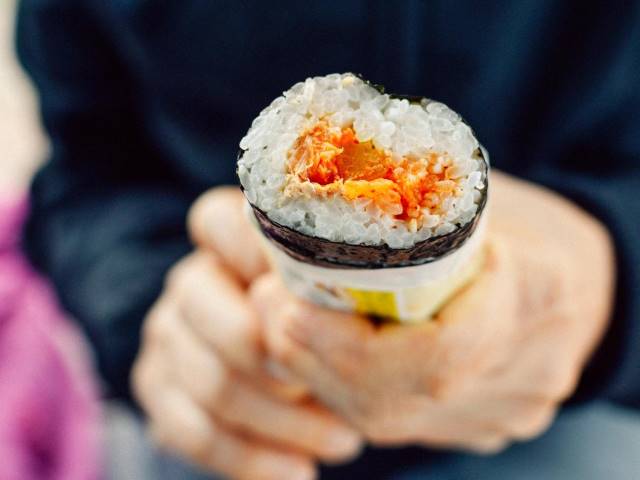 From haute cuisine to hot and fiery cuisine, every palate is catered to and there are plenty of culinary tours available through the city. For the peckish, food vendors dot the streets, selling sugary Hotteok pancakes and savory street snacks. In winter, many vendors offer free cups of soup to warm yourself while exploring Seoul.
Itaewon is known as the Western District and is famous for having every type of restaurant to whet your appetite. Make sure to try bibimbap, Korea's equivalent of soul food. Authentic bibimbap features rice topped with various banchan, or side dishes. These are usually sauteed vegetables known as namul, marinated beef, gochujang chilli paste and of course kimchi, a type of fermented cabbage dish. It's all crowned by a runny egg that you'll soon skillfully break apart with your chopsticks before mixing all the contents together and devouring. The result is an explosion of flavor that's crunchy, succulent, spicy and sweet all at once.
As you wander Seoul's back streets, you'll be lured nose-first into the nearest Korean barbecue (KBBQ) joint. KBBQ is an experience best shared with friends, as is a Dakgalbi sizzle-up. Many eateries are centred around the Myeong-dong district, which is also popular for shopping and staying in. Check into boutique Hotel28 Myeongdong for an upscale hotel experience at an amazing price point.
A city that never sleeps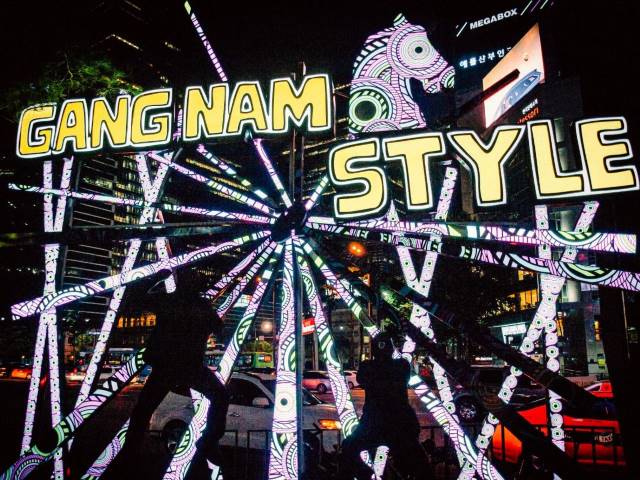 As dusk approaches, the party glow of Itaewon, Hongdae and Gangnam are irresistible. Seoul's nightclubs infamously stay open till 6:00 am, and on weekends, 'after clubs' take the revelry straight through to lunchtime's happy hour. In these neighborhoods, you'll sometimes find hordes of hungover tourists slumped over a drink and meal, with Seoul's nighttime aura still thick in the morning air.
If you've missed the last train home, check into one of Seoul's many 24-hour spas and pamper yourself back to health. Known as jjimjilbangs, these traditional bath houses sometimes double up as hotels for the night. A fresh change of clothes is included in the affordable single-entry fee, and you can stretch out on the heated floor with a mat and pillow.
If you manage to make it back in time when sleep beckons, find some peace at a traditional hanok to snatch a couple of hours before the fun begins again. Bukchon Hanok Village is a 14th-century hamlet located just 30-minutes from Seoul city center. This living museum is dotted with charming hanok homes you can get cosy in – we recommend Gongsimga Hanok Guesthouse, which is easy on the wallet and comes with breakfast included.
When to go
Springtime in Seoul means sunshine and streets laced with cherry blossom trees, while balmy autumn brings festivals and amber-hued leaves, so both are lovely times to visit. Temperatures plunge to freezing between December and February, turning the city into a winter wonderland full of ice rinks and Christmas lights. Summer brings both international and domestic crowds to Seoul, which can make subway rides a little clammy, but the conditions are ideal for exploring the nearby national parks.
It's not all concrete and neon
The mountains of Bukhansan National Park frame the city and they're ripe for forested hikes, secluded shrines and postcard-pretty picnic spots. The views are said to be so striking that the mountain spirit, Baekdu-San, returns again and again just to admire the area's stunning natural landscape.
If you prefer not venturing too far out, check out Mount Inwangsan, located just behind Gyeongbokgung Palace. After an easy hike to the top, you'll be rewarded with aerial views of the palace, Seoul Tower and the Han River as it flows out the sea. You'll also catch a glimpse of Lotte World Tower, the tallest building in South Korea.
More places to stay
Pacific Hotel, Seoul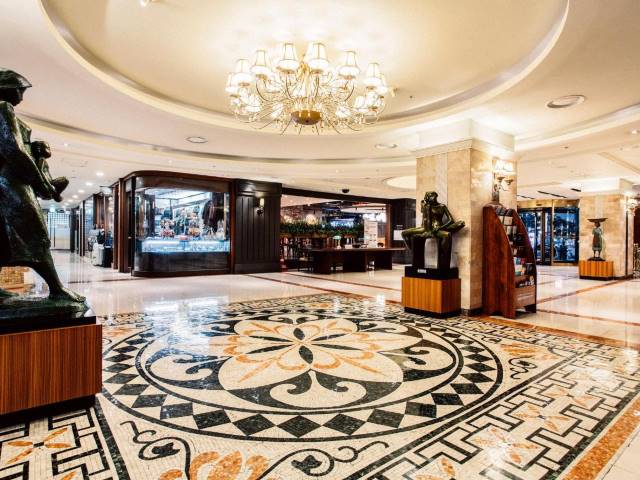 The Pacific is a timeless hotel, clad in mirror-polished marble and deep brown wood. Great for families, the hotel is just a five-minute walk from Dongdaemun Market, and less than a mile from Myeong-dong subway station, putting the city practically on your doorstep.
Han River Residence & Guest House, Seoul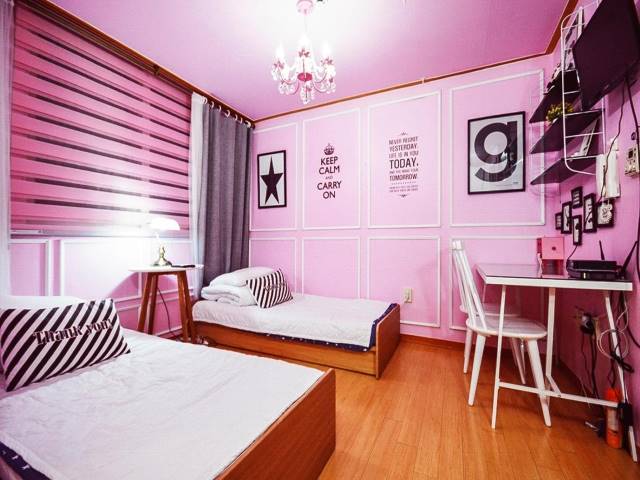 At the budget-friendly Han River Residence & Guesthouse, each room, studio and dorm is decorated in a different crayon-box shade, from bubblegum-pink to sunshine-yellow. And if that doesn't get your day off to a bright start, their famously delicious breakfast will do the trick. The staff will even shuttle you between the guest house and Incheon Airport free of charge.